Concrete or Fibreglass?
You've taken the first step and decided to build a pool – great!
Now it's time to decide what type of pool is right for you – concrete or fibreglass?
As builders of both fibreglass and concrete pools, we often get asked what's better?
The truth is that there is no simple answer as this varies from person to person based on a variety of factors.
The question to ask is 'what pool is right for you?'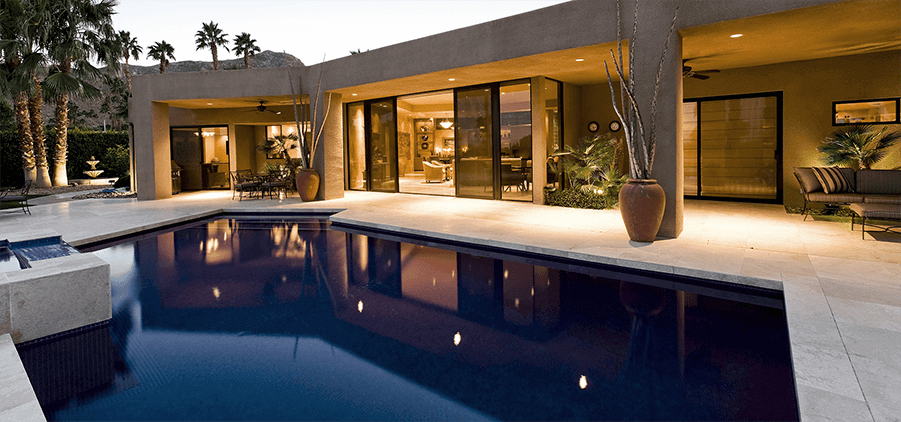 Concrete Pools
Advantages
Concrete pools are completely custom built to suit your specific requirements.
They are adaptable to the space that is available providing solutions for all designs, lengths, widths and features.
This includes colours, finishes, built-in spas, water falls, water features.
---
Disadvantages
Require more maintenance.
Do not have the same insulating properties as fibreglass and therefore are more expensive to heat.
Are more expensive and take longer to build than fixed, fibreglass solutions.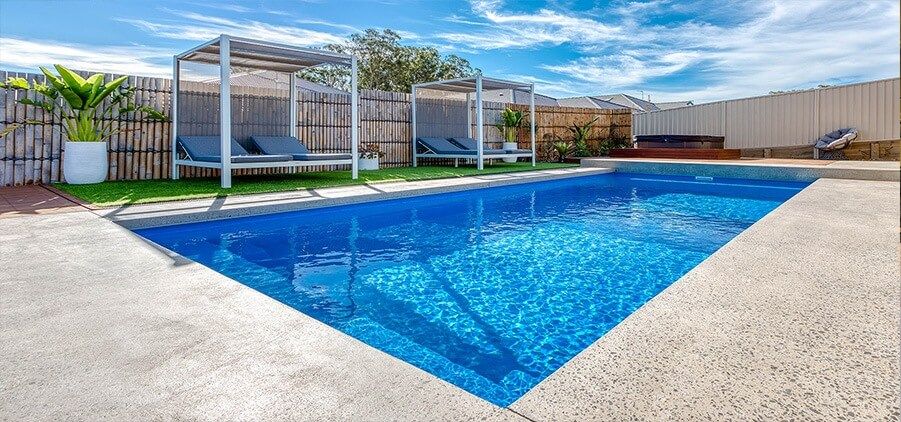 Fibreglass Pools
Advantages
Less expensive and quicker to build than individual concrete designs.
Fibreglass pools resist algae growth and require less maintenance and chemicals due to their smooth surface. The smooth surface also resists scratching and damaging the skin.
Fibreglass has good insulating properties meaning it's easier and less expensive to heat than concrete pools.
Do not require resurfacing.
Warranty – there is a lifetime structural warranty with our fibreglass pools.
---
Disadvantages
While there are a large range of shapes and sizes, you can't have a custom shape to suit your block which can limit your options.