The classic pool can bring style and luxury to any home and provide a great place to relax and play all year round!
The Classic pool design creates the perfect outdoor space for a large family that loves to entertain. The modern and seamless design of this fibreglass pool makes it the perfect addition to your backyard. Its large grand entry steps and lounging area offer a great relaxation zone plus provide additional safety for children.
The Classic pool is our top of the range fibreglass pool for those who are looking for a touch of class to complement your outdoor living space. It's the perfect addition to any modern, contemporary or traditional styled home.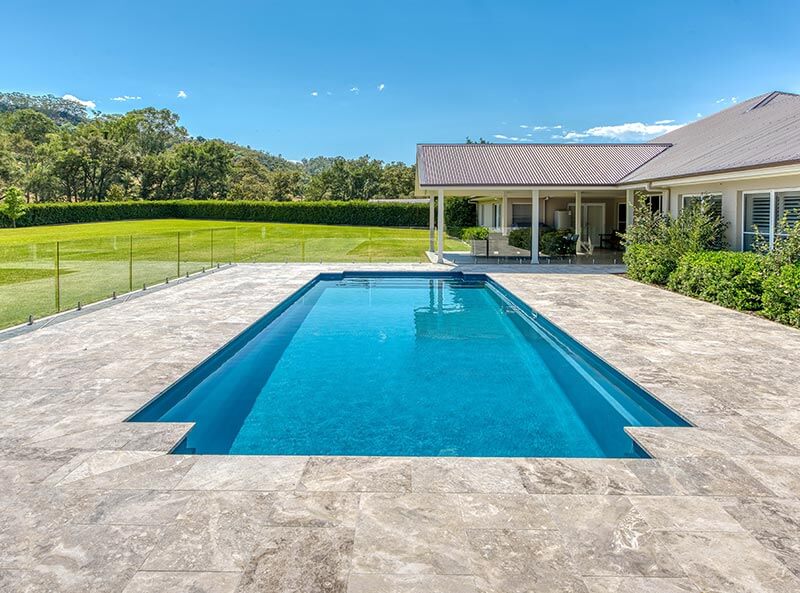 Features
Custom skimmer box placement (your choice)
High line water level
Slip resistant steps floor
Child safety ledge the perimeter of the pool
Grand entry steps
Sleek simple lines
Extra-large swimming area
Generous lounging area
Add an additional bubbling spa nook
Can be themed modern, contemporary or traditional
Extra straight walls – more swimming area
Unique square corner design
Available in 4 different sizes