The Entertainer fibreglass pool is perfect for those who love to party all summer long!
The Entertainer pool was given its name for a reason and is designed to provide you with the perfect space to entertain or host a kids pool party. It will transform your backyard into your private resort. Its functional modern design offers easy access points, multiple child wading areas, and lots of space for relaxation. It's got the lot!
This pool makes a stunning centrepiece in any backyard that will bring your family and friends together to enjoy.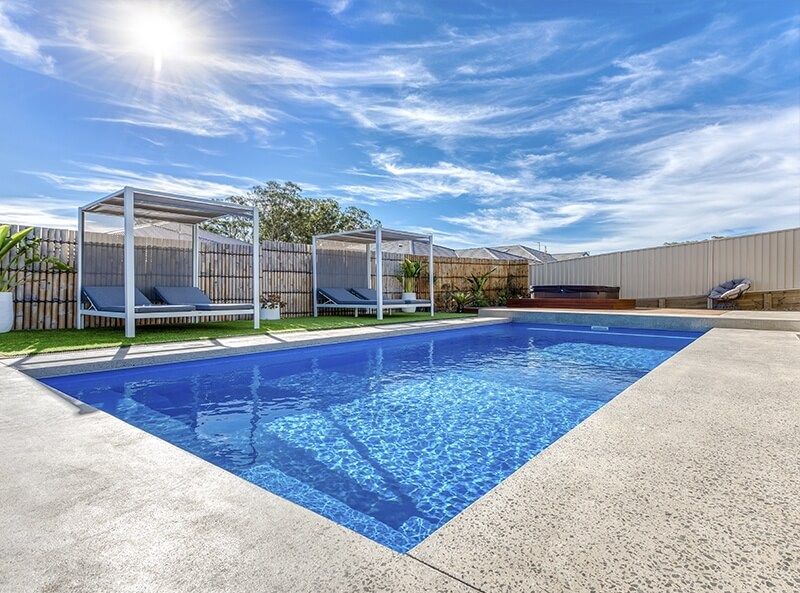 Features
Custom skimmer box placement (your choice)
High line water level
Slip-resistant steps floor
Child safety ledge the perimeter of the pool
Multiple lounging/child play areas
Easy entry points both shallow, deep ends
Massive swimming area
Add bubbling spa nook
Extra straight walls – more swimming area
Unique square corner design
Available in 4 different sizes