Let's agree; we would all love to wake up to a gorgeous swimming pool just outside the window. But will it be cost-effective?
While many houses today have beautiful swimming pools in the backyard, some of them may be very difficult to maintain. You can even end up spending a fortune if you don't know about cost-effective pool building and maintenance methods.
Also, many ready-made pools can only come in standard sizes, which might not fit in the existing space. And that is where a concrete pool comes in. The significant advantage of concrete pools is that they can be made anywhere for years of service.
You choose among various shapes and sizes, making them a feasible option. So, we will discuss the top advantages of concrete swimming pools in this read to make an informed choice.
Let's dive in!
Advantages Of Installing A Concrete Swimming Pool
This section will list all the major advantages of installing a concrete swimming pool. Read on carefully to know all about the different factors.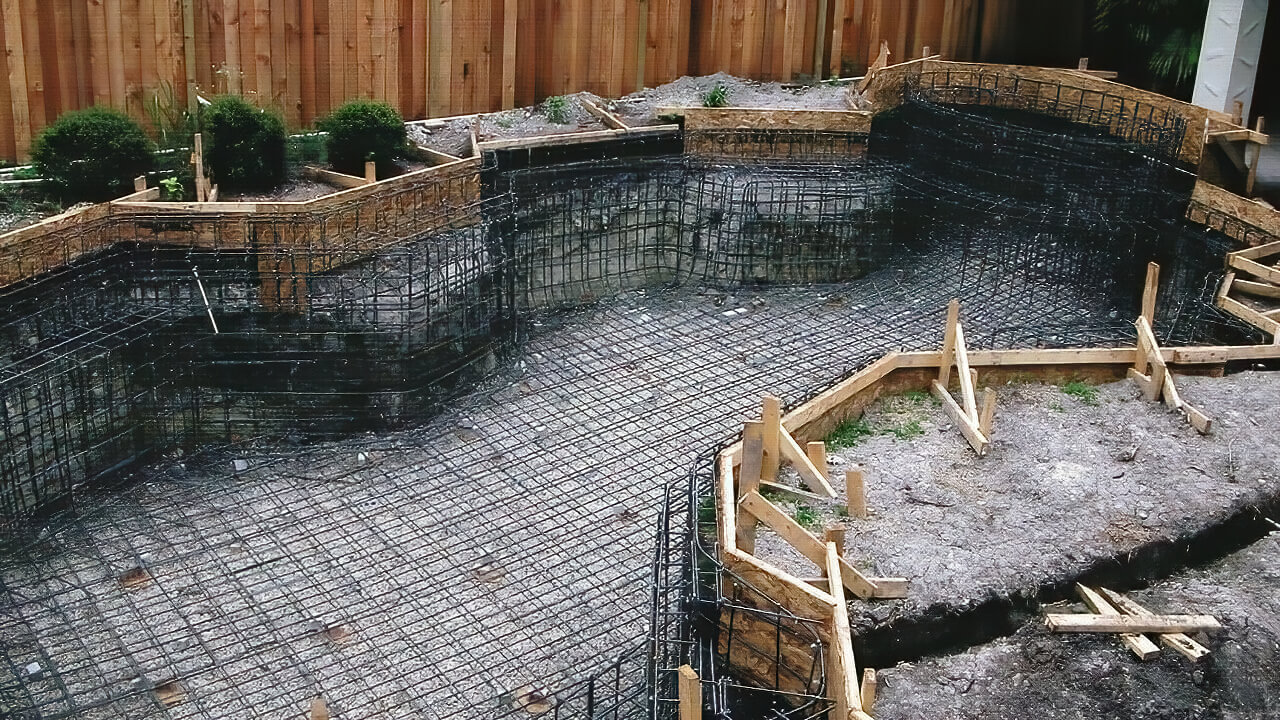 1. Easy To Maintain
If you have seen fibreglass swimming pools or vinyl liner pools, you would already know how difficult they can be to maintain. You will have to be very careful with all the following products and accessories that you use not to damage the surface.
However, concrete pools are easier to maintain, and you can use almost all kinds of salts and chemicals. Since the walls of such pools are pretty sturdy, you can use them regularly without worrying about any significant damage. So, if you plan to use the pool for a long time, concrete swimming pools rank high in durability.
2. Adaptable To Various Climates
While in-ground swimming pools can get damaged using fibreglass or vinyl liner, concrete pools can easily survive different climate conditions. These pools are very durable and can be maintained without spending time and money.
They can withstand cold winds, storms, and hurricanes without getting damaged. Concrete is a very tough material, and there is a reason that houses are built with it. Hence, you can safely make concrete pools in any area, which will last for a long time.
However, please ensure that you use pool cleaners to prevent mould growth on the sides.
3. No Size Restrictions
One of the significant issues people face while building a new swimming pool is the size. There are specific size restrictions that have to be considered in the case of other materials, and only some standard sizes can be chosen.
However, none of this is necessary with concrete pools, and you can make the pool in whichever size and shape you want. The advantage of installing concrete swimming pools is that you can get the area measured in your backyard, and the builders will begin the pool construction accordingly.
Besides, you might want a dive pool or a swimming pool where people can dive. Such pools have to be deep enough so that people do not hit their heads on the bottom surface. And you can make one with concrete, no matter the height or breadth.
4. Creative Designs
When designing a concrete pool, there are practically endless designs to choose from, so you can let your creative juices flow!
For example, if you want to get tanned, ask builders to make tanning ledges on the sides. Similarly, you can build an attractive deck where you can rest after a long day's work.
If you are into throwing pool parties, you can get a gazebo set up right next to the pool. A concrete pool, as we discussed, can be made in any shape and size, but you must let the builders know about the basic design that you have in mind.
Some people may want to add lights to their concrete pools to look more attractive and relaxing. Hence, you can chill by the pool even in the dark while the water shimmers.
5. Increases The Property Value
If you can build a beautiful and aesthetic pool in the backyard, that will undoubtedly increase the property value. However, the professional installation time for concrete pools does take longer than for other materials. But we believe the time is well spent and you will have a gorgeous pool to flaunt.
If you plan to sell the property after making the pool, put some effort into planting trees or shrubs around it. Green bushes or flowering plants can quickly be grown beside a concrete pool, and they will also add to the decor, making it look even prettier.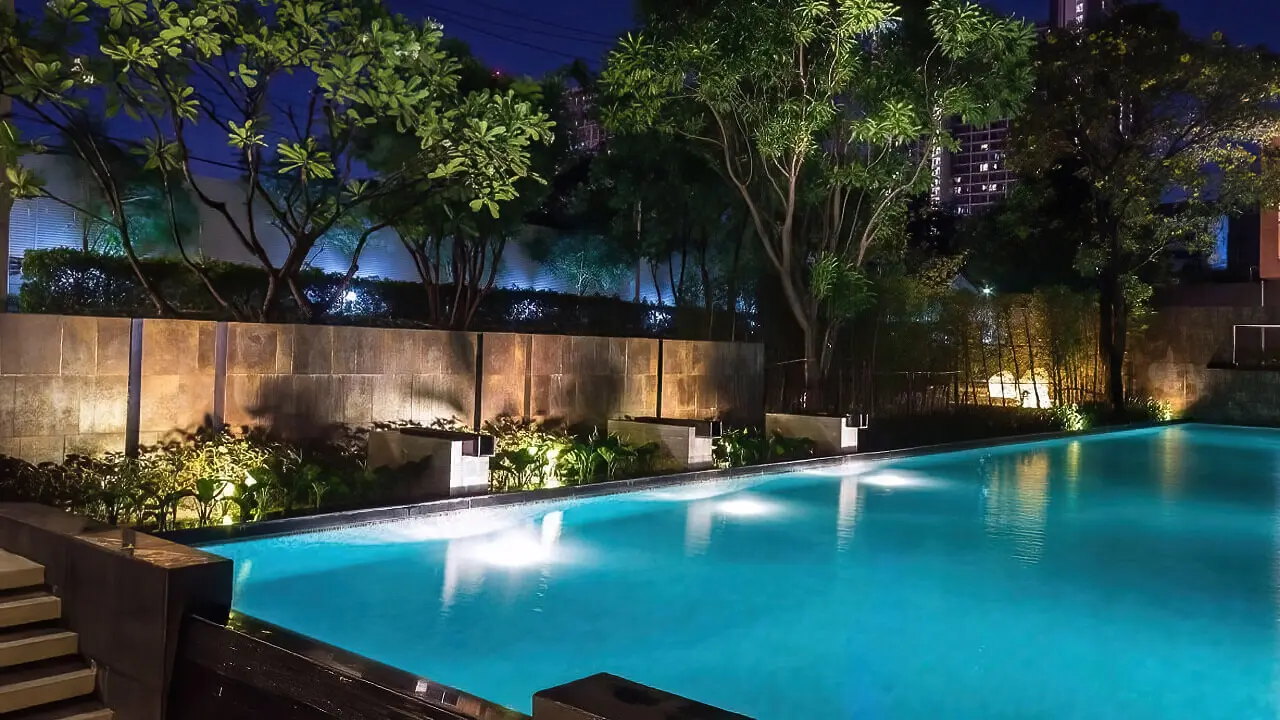 Tips To Remember Before Building A Concrete Pool
This section will list some important tips you should remember before starting the pool project.
1. Time
Building it may take a lot of time, depending on the size and shape of the pool, so make sure you plan the schedule well in advance. We recommend meeting the builders at least a few months before chalking the entire plan. You would also want to ensure no major events at your residence during that period.
Beyond that, it has to be planned if you wish to get lights or build a deck. Otherwise, you may need to invest more money and time during the pool construction, which is not needed.
2. Choosing The Pool Company
To make a good pool, you must hire professional pool builders with prior experience in this field. We recommend asking for suggestions from your neighbours or friends who might have hired people before.
Talk to a few builder companies and check the prices and timelines they offer. Get them to visit your place so that they can help in deciding the size of the pool. Depending on the available size, they may help design a small pool with many features.
If you won't stay during construction, have someone coordinate and look after the job. Ask for reviews from previous customers and know if the company finishes the job in the period they have mentioned.
3. Additional Features
You can add several features to the pool if you make it with concrete, including a fountain or a waterfall on one corner. However, some pros and cons need to be considered because these would mean spending more time and money.
We will recommend looking at the different designs first and consulting the builders. They will then provide a rough estimate of the size and the cost required to make it. Hence, you will find it easier to decide if it's worth investing in.
Fountains and waterfalls, in particular, will have to be made artificially and would require constant electricity. So, we would advise making a rough estimate of the costs and adding it to the total expenditure. This would be a recurring cost and hence, should be noted.
Another feature that looks great with a concrete pool is a spa attachment. Many people opt for heated attachments, which needs to be planned while designing the pool in the initial stages. They will be attached to the sides of the pool and will also involve electricians.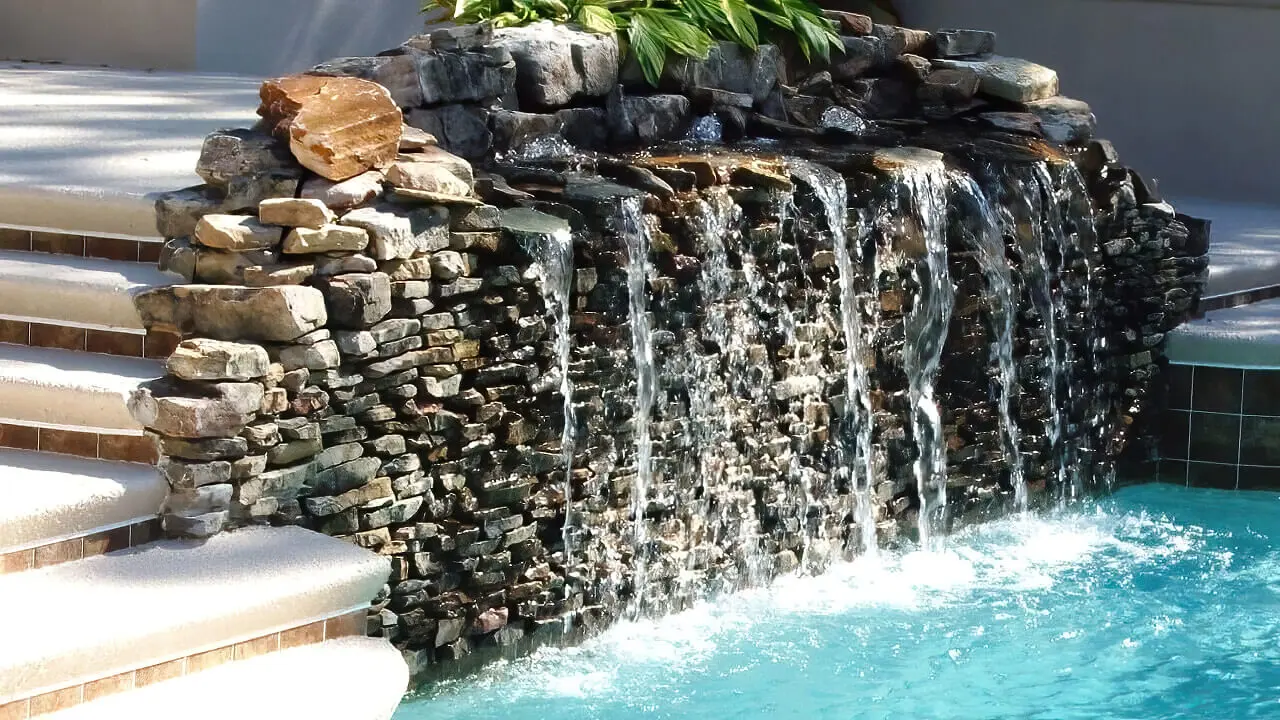 4. Colour Choice
Choosing the right colours for your pool is essential, as it has to match the overall aesthetics of your residence.
Most homeowners go for lighter shades, but you can opt for black and other dark colours if the exteriors are very dark. This would bring continuity and uniformity to the landscape. But remember that lighter shades work better for small spaces, while dark shades look good when the pool is big.
You can also opt for patterns made on the walls or the tiles attached to the sides of the pools. With a concrete pool, you can experiment and play with different shades.
Is A Concrete Pool Right For You?
Concrete swimming pools will provide a wide variety of options that other pools usually don't. For instance, fibreglass pools are made out of moulds that have a pre-made fixed size. Hence, they do not provide the wide array of options that concrete swimming pools do.
And on that note, we have reached the end of the informative guide, and we are sure that by now, you know about the benefits of installing a concrete pool. Let us know if you have any further doubts in the comments section below.
Bye and take care!