Now that you've decided to leap of faith and build a new swimming pool project in the backyard, you might wonder how to choose an experienced and licensed pool builder.
Recently, homeowners have started investing in home development to create a safe and tropical sanctuary to relax in. And Sydney has seen an unprecedented boom in the pool industry since well-built swimming pools are the best way to relax in the sun when you've no access to public spaces.
However, you must hire a reliable and experienced pool builder to ensure your swimming lasts several seasons without regular maintenance. You must consider certain benchmarks while looking for a pool builder, and we'll discuss them in this article.
So, without further ado, let's dive in!
What to Look For In A Pool Builder
Key factors, such as experience, reputation, licence, insurance, project warranty, and price, should be considered when looking for a pool builder. This way, you can get the best materials and workmanship, which is convenient and will last long. Let's look at these factors in detail: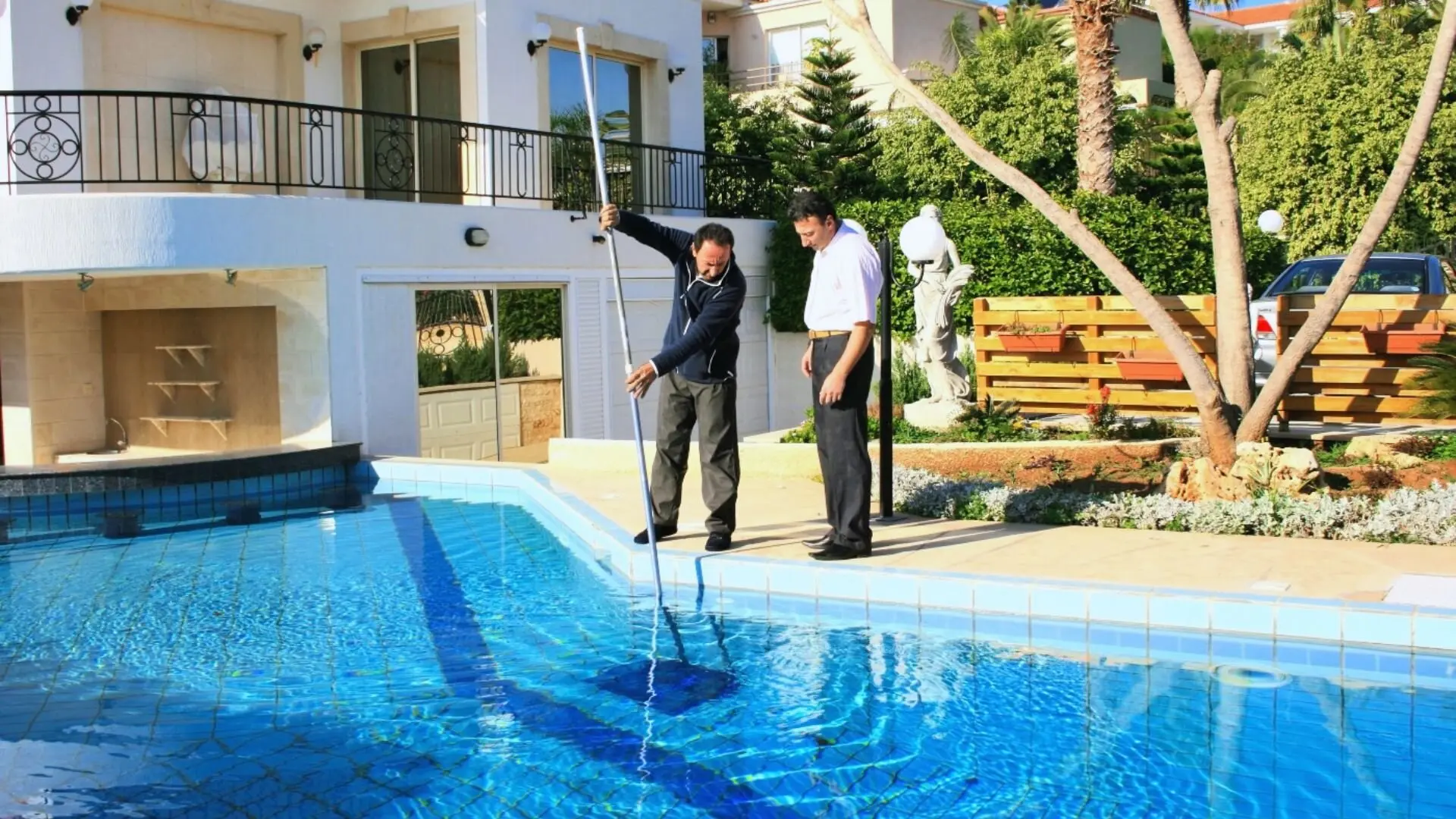 1. Licensing And Insurance
Before hiring a pool builder, you need background checks - on the office address, telephone number, and website of the business/ pool company. They must have a landline and physical address, so you can get hold of them if anything goes wrong.
Moreover, you have to ensure that the pool builder is licensed and properly insured - and you can check this by simply asking the pool company or individual for proof. You can also check if they hold a current licence at the QBCC website.
And if they are a member of SPASA (Swimming Pool and Spa Association of Australia), they get brownie points. This association is known for its commitment to high-quality standards, so its members' work is covered by a warranty period.
You should also check how long they've been in the business - a higher number of years in the industry equals greater experience building hundreds of swimming pools. Consequently, their building standards would also be higher.
2. Cost Considerations
We recommend thoroughly researching different pool styles and the estimated costs to understand how much you'll invest in a pool project. Additionally, various factors affect building and installation costs, including pool size and the materials used, so look for ones that suit your home and personal needs.
After this, look up reputable building companies and get multiple quotes on the same project. This way, you'll understand the best value for money - and remember that it's probably not the cheapest. But you must ask for the services and specifications you'll get for the money invested. Also, you'll understand which company is more transparent regarding its costs.
Further, the pool builder must offer a detailed contract, which isn't subject to conditions. Many companies include an 'allowance' section that charges you extra behind your back, so steer clear of such contracts.
3. Portfolio and Testimonials
A foolproof way to ensure a pool builder is worth it is by checking their portfolio and public reviews by customers. Ask the company or builder to show you their portfolio documenting their previous projects, customers, and locations. Consider the builder if you find a wide variety of products with good results.
Check the company's reputation online, especially on Google. Usually, companies or fake customers can't leave reviews on Google unless verified, so it is a good platform to utilise. If you find that most clients have had a good experience and are happy with their pools, you can trust their words.
4. Warranty and Aftercare
Some reputable pool builders and companies often provide a warranty for their service, and you can ask for free assistance during this period if anything goes wrong. Usually, you'll find that companies or Sydney pool builders provide different warranties on workmanship, materials, etc. While the workmanship warranty covers any mistakes or errors regarding their services, the warranty on material covers instances where faulty materials are used in the process.
The contract should clearly state this as a receipt while asking them to fix a mistake. You should also hire proactive builders who provide other pool-relayed maintenance services since the makers will know how to resolve issues best.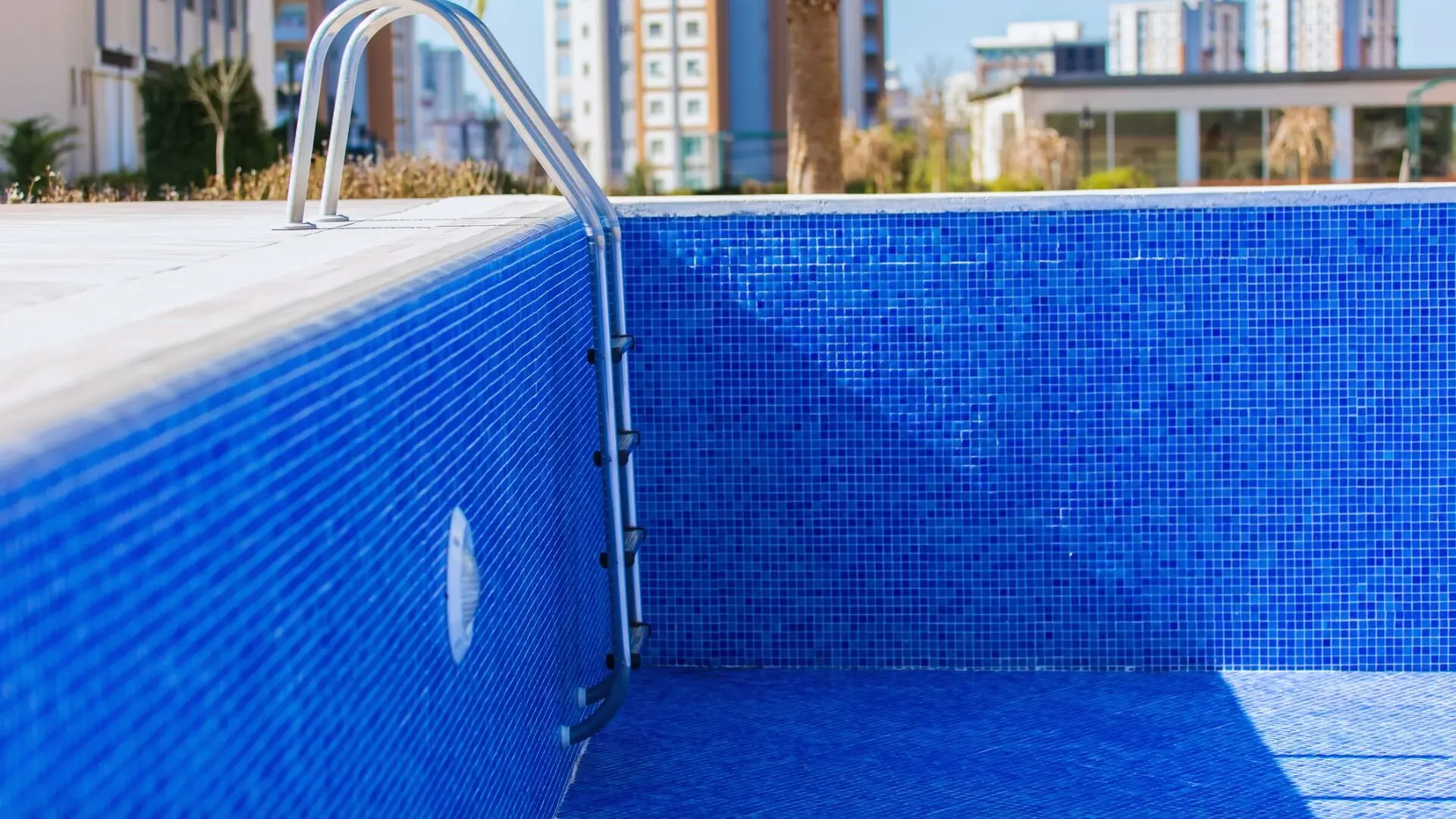 Choosing The Right Pool Builder in Sydney
It is very important to be thorough while choosing a pool builder since their expertise and skills will affect the quality and durability of your pool. So, if you're waiting to build your dream swimming paradise, contact us.
Specialising in both concrete and fibreglass pools, The Pool Co. is one of the most favoured companies among Sydney locals. We take care of everything - be it custom designing, getting council approval, or building law-compliant pools - you can count on us!
FAQ
1. Can I see examples of previous projects from the pool builder?
Every pool design requires different skills and tools. For example, inground concrete and fibreglass pools have different installation and building processes. Most reputable building companies have experience in various pool styles, but you should still check their website or contact them personally.
If possible, try to check their previous pool works on their website to gauge the versatility of their designs and whether they're compatible with your preference. You can also go around in close neighbourhoods in Perth to see a few of their works in real life.