Today, designing the living area is a significant concern, and more and more homeowners are looking to fit swimming pools in their limited living space.
When your house has a tiny backyard, opting for a lap pool instead of a swimming pool might be a better idea because of space constraints. But note that these pools are not everyone's cup of tea. So, in this guide, we will help you identify if it will be a good option for you.
And for that purpose, we will be stating the dissimilarities between full-sized swimming pools and lap pools. Go through the read thoroughly, and you will have enough information to make the right choice. And once you make this thoughtful choice, your pool parties will be sorted out for good.
So, without further delay, let's take a look!
Lap Pools VS Full-Size Swimming Pools
While most of you already know what a swimming pool is, we will tell you about lap pools in detail, which should help you make an informed choice.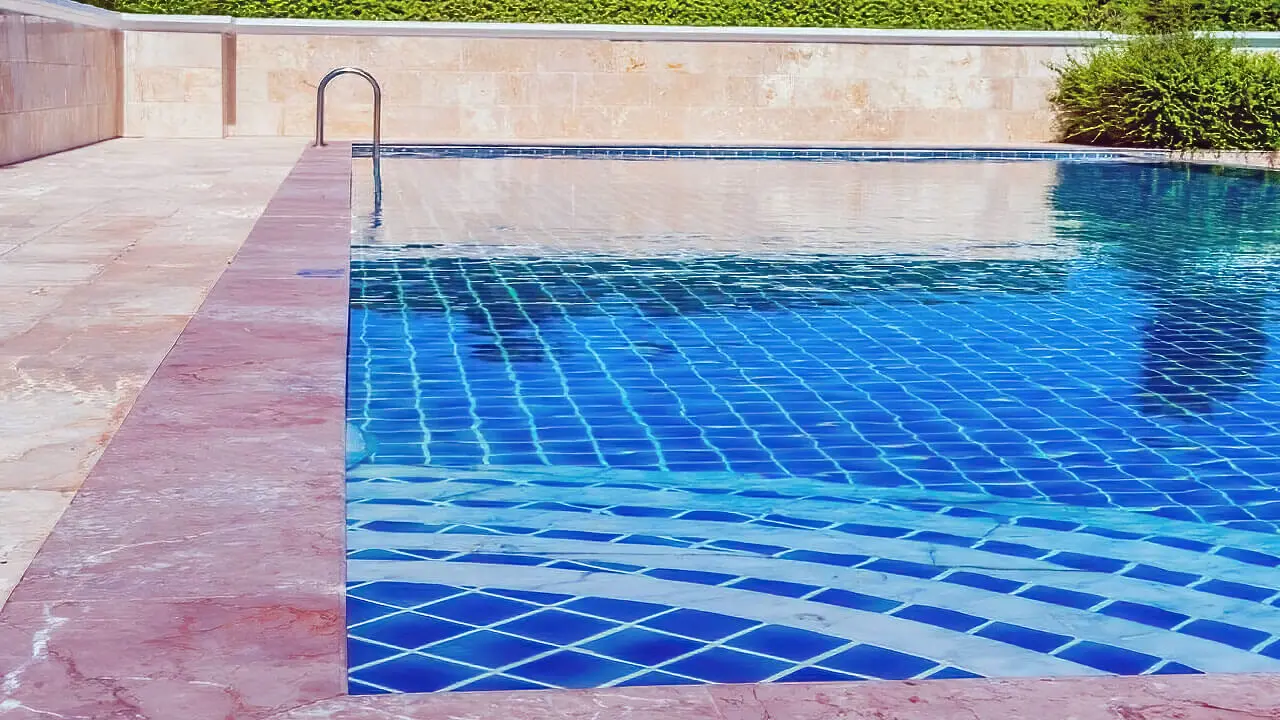 What Is A Lap Pool?
What makes lap pools stand out is their unique dimensions. Unlike standard full-sized swimming pools, lap pools are pretty narrow, balanced, and available in standard shapes. They will satisfy the eccentric in you as their dimensions are mainly made for personal use. The sizes vary widely, and there's one for everybody.
Besides, you can choose from 1 to 3 swimming lanes depending on your swimming preferences. There's hardly any wastage of space, making them well-suited for many modern homes, which may come with space restrictions. So, space will no longer be the roadblock for enjoying a peaceful swim after a long day at work.
And do not worry; lap pools come with comfortable seating areas too. If you plan a pool party with friends, they will indeed have a gala time, relaxing and enjoying the beautiful blue of your pool. These pools also make great places to spend a romantic evening with your partner or play water games with the kids.
Installation Process
The lap pool installation process does not seem very different for a swimming pool and a lap pool when it comes to installation. However, where you want to place it will make a significant difference.
If you opt for a fibreglass lap pool and decide to get it installed above the ground, otherwise known as an above-ground pool, most of the pool will be completed even before the unit reaches you. So, all you have to do is unpack and plug it in. And in no time, you will be ready to play!
But remember that you might face major difficulties while creating a level surface and a structure to support the pool. Generally, creating a deck or other structures that need to keep a lot of weight can be pretty challenging. However, providing this extra strength to your lap pool is essential to ensure it functions properly when filled with people and pool water.
And depending on the design, it can take between a few hours to a couple of days to install a lap pool.
On the other hand, if you choose an inground pool, the first thing that needs to be done is to excavate where you plan to install it. You would need professional help to get the groundwork done in the backyard and create the required space for the new pool.
After the excavation work is complete, the fibreglass will be placed on the floor surface, recovered, and ready for use. As a pool owner, it won't require much work on your end, but the installation would need to be done by a professional, which might take a few days.
Process Of Cleaning
One of the significant benefits of a lap pool is that it has a smaller space and is easier to clean. So, if you have a hectic schedule, scrubbing and tending a small pool will be more convenient. Smaller lap pools also need less water and chemicals to stay clean.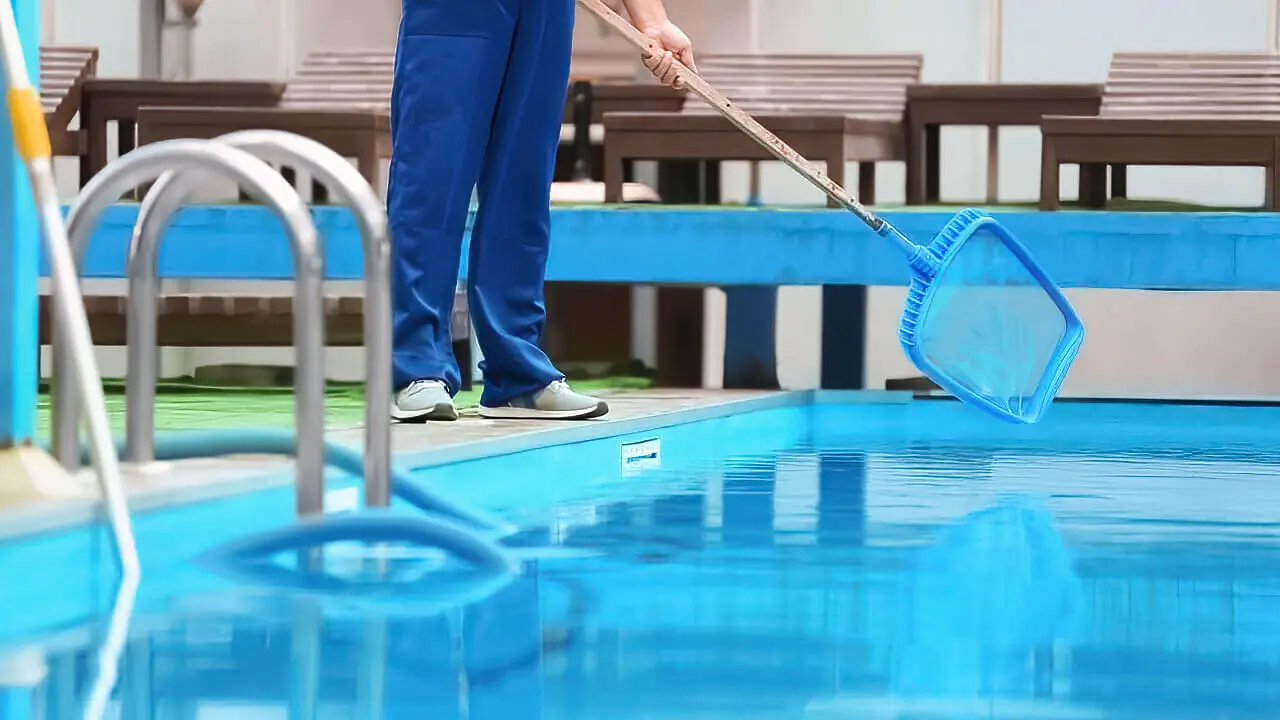 On the other hand, Swimming pools are excellent choices for large families, as they offer a more extensive area. You will need more water, and you can hire cleaning professionals once in a while for deep cleaning.
Several intelligent pool technologies for lap pools allow automatic monitoring and cleaning. It will cost you more but will serve you well in the long run. Also, it will help in saving a lot of time and effort, which would otherwise be spent on these chores.
If you can not opt for a fully automated pool, you can still choose a few mechanical components which can be used for swimming pools and lap pools. They include:
1. Automated Pumps
To maintain a pool, it is essential to keep the pool pump functioning; automated options will help save a lot of energy. It can run all day while preventing bacterial and algae growth.
It will distribute the pool chemicals more evenly across the pool, which will, in turn, keep the water fresh and free from contaminants and insects. Also, these pumps would keep the water moving, preventing insects from breeding in the water.
2. Remote Monitoring
Previously, people could only control their pools inside their houses, but today, they can easily control them from their phones. Everything can be done anywhere in the world, from changing lights to setting the right temperature and managing the cleaning sessions.
Plus, installing remote monitoring tools and accessories usually won't cost much, and you don't have to spend much time on pool maintenance.
3. Self-Cleaning
You can include self-cleaning features in the pool with the help of several nozzles that can be placed near the bottom. These would circulate the water so that the sides and bottom of the pool are thoroughly cleaned. All these areas will be scrubbed, and the debris will be guided to the drains.
Hence, you will always have a clean pool with transparent water. Not only that, but you can also set the machine to work at night when nobody is going to get into the pool.
This feature is especially required for pools with trees on top, as leaves and branches will invariably keep falling on the water's surface. But with self-cleaning mechanisms in place, the water would push everything towards the pool drain, and you do not have to pay extra attention.
Cost
Just like a standard full-size pool, pinning down the lap pool prices is quite tricky as the types and prices vary widely. The differences mainly occur because of the variation in materials, the size of the lap pool, and the area where it should be installed.
To give you a fair estimate, it would be safe to say that full-sized swimming pools and lap pools cost more or less the same. This may surprise some of our readers who thought they would be less expensive just because the latter are smaller.
Sure, installing a lap pool may cost a few bucks less, but that is not something that most people ideally base their decision on.
Choosing The Right Swimming Pool
Choosing between a swimming pool and a lap pool largely depends on the purpose of use. If you have a medium or big family, swimming pools become a better option. But as we have already mentioned, they might require more effort for maintenance.
On the other hand, if you want a mini pool perfect for 1 or 2 people to swim laps and relax, then a lap pool is a better idea. Plus, they are available in several sizes and variations, so you can swim laps in no time.
And remember that no matter your choice, it can be equipped with automated technologies. Just talk to the local pool companies, and they should be able to help you with the entire process, from installation to maintenance.
With that, we have reached the end of this guide. We'd love to hear about your preferences and experiences below in the comment section.
Until next time, goodbye!