Picture a delightful spring day; most hot tub owners cherish moments like this with an outdoor hot tub in the yard. It's truly an enticing scenario, certainly worth experiencing!
With a vast array of new hot tub models on the market, making the optimal choice may seem daunting. While aesthetics are essential for many, examining other aspects to ensure a worthwhile investment is equally crucial.
We were in a dilemma ourselves, and that is when we decided to research it. After looking through hundreds of reviews and conducting in-depth analysis, we have curated this list of the most important factors to consider while shopping for a spa.
With these considerations in mind, selecting the right hot tub to seamlessly blend with your backyard becomes more straightforward. Now, it's time to get started on this exciting journey.
Things To Consider Before Buying Hot Tubs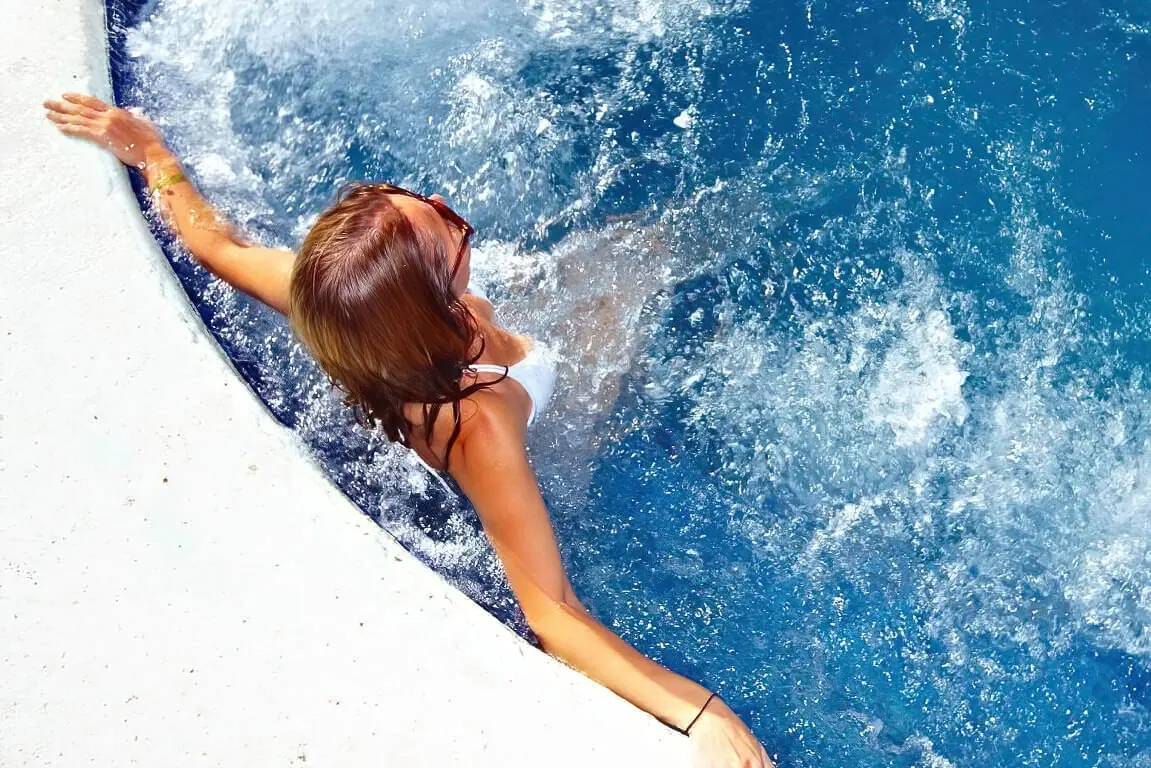 1. Size
How many people are going to use the hot tub simultaneously? The space size will depend on this answer; hence, it is a very important consideration. If you have friends and family over often, purchasing a large hot tub that fits everyone comfortably is best. However, if you are only going to use it with your spouse, a smaller hot tub size would work better.
While many do not pay attention to the height, it's crucial to understand that you may not be able to immerse the body entirely in a smaller spa.
That's why it's essential to calculate the deck area where you plan to install the spa. Measure this space carefully and compare it to the dimensions of your preferred spas to pick the right model.
2. Hot Tub Layout
Next comes the hot tub layout, which will determine how comfortably you can sit in it. Whether it's your friends or family who will use the pool, it's always advisable to consider the moulding, size, and seat placements of the tub. Especially for taller people, there should be enough space for them to keep their feet inside the tub without feeling uncomfortable.
When shopping for a hot tub suitable for five people, bear in mind that it implies the presence of 10 feet inside simultaneously. Most hot tubs are designed to accommodate this comfortably, as proper positioning is crucial for user comfort.
So, this brings us to the foot size and the footrest area present inside outdoor hot tubs. A layout must be chosen carefully so everyone can rest their feet in the desired position.
One should also inspect the hot tub seats to ensure they are moulded for optimal comfort. A quality hot tub cover can make a significant difference, preserving heat and cleanliness. After all, an outdoor hot tub serves as a haven of relaxation, warranting a meticulous choice.
3. Warranty
Buying a hot tub involves several key considerations, one of which is the warranty period. Though often overlooked, this element can yield significant savings over time. Thus, thorough research and understanding of the fine print are recommended for all potential hot tub options.
If you're planning to purchase a high-quality hot tub online, it's beneficial to interact with customer care representatives to understand the coverage scope. This information can also be sought directly from hot tub dealers.
4. Insulation Capacities
When you buy a hot tub, you know the energy bills will go up because of the running and maintenance costs. But these energy bills can be regulated if the model has effective insulation capacities.
If the spa is well-insulated, it can retain the heat for a longer time, and you do not have to keep the electric connection switched on at all times. Now, this has no relation to the spa's heating power, and here, you need to pay attention to the cabinets, base structure, shell and pipework.
Many brands claim they provide 6 or 7 layers of insulation to their hot tubs. But this feature won't work if layers of acrylic paints are considered. In such cases, you must have premium-grade closed-cell insulation or a very thick foam layer firmly installed.
Additionally, the cabinet in the hot tubs needs to be well insulated and should be ideally made of foam, paired with a reflective cover on top. This cover will help keep the heat inside, thereby reducing energy costs.
5. Jets
While we love the intensity of jets in a hot tub, their position and design matter the most, the number of jets may vary from one model to another, and you need to see how many pressure pumps you can install with regard to the number of jets. More jets mean spending more on electricity as you will need more pressure.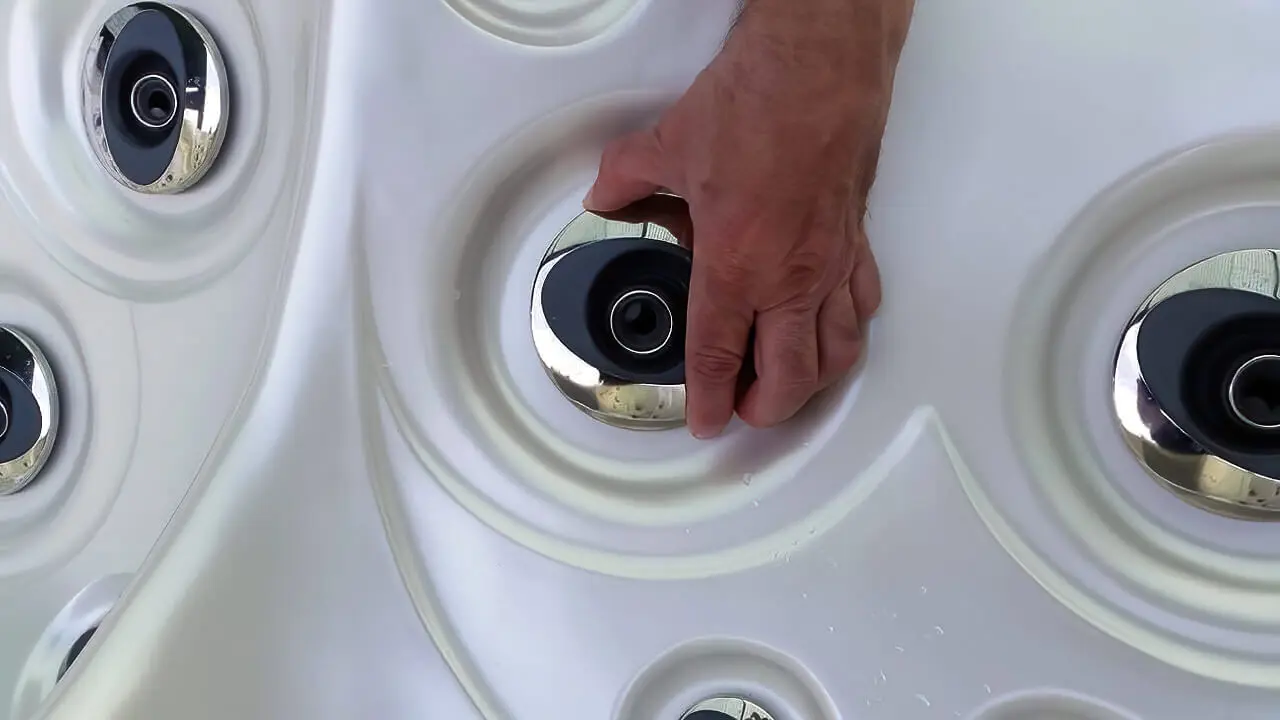 Check the positioning of hot tub sprays and see if they massage the areas you need to take care of. If there are only 2 or 3 jets, but they are located in the right areas, they should work out well. Also, see how the seating arrangement is placed so everybody in your group can treat their pressure points.
6. Heater
Like pool heating, The heater in your outdoor spa will play an essential role as it will heat the water in your hot tub. Opting for a high-voltage option will heat the water faster, and you do not need to keep it switched on for long. This will save your hot tub power costs in the long run.
On the other hand, if you choose a spa with a low-voltage heater, it will heat the water gradually, and you might enjoy the process. Such models will work better for warmer areas where much heating is unnecessary.
7. Installation Costs Of A Spa
When calculating the overall cost, factor in the installation costs. Youed to hire professionals for the job; generally, the brand or dealer will get the spa installed for a nominal cost after delivery. Still, you can also hire local professional services for the purpose. Calculate these costs and choose the hot tub brand which seems feasible.
8. Water Holding Capacity
The water holding capacity of an outdoor spa will depend on the tub size provided. This is pretty simple to understand, as the more significant a spa is, the more liquid it can carry.
However, please check the water availability in the area, as you would not want to buy a large pool and only have it half-filled. If there is a shortage, opt for a smaller spa that adequately accommodates less water.
9. Maintenance
Maintaining a hot tub is another important criterion that you need to consider. Larger spas will require more effort for cleaning and maintenance.
You can either hire professional services to do the job or do it yourself. But to maintain the quality and to ensure that the spa floor does not get slippery over time, regular maintenance is a necessity.
10. Hydrotherapy
It is essential to understand the purpose before purchasing a spa. Do you want a hot tub experience with warm water or an entire spa experience?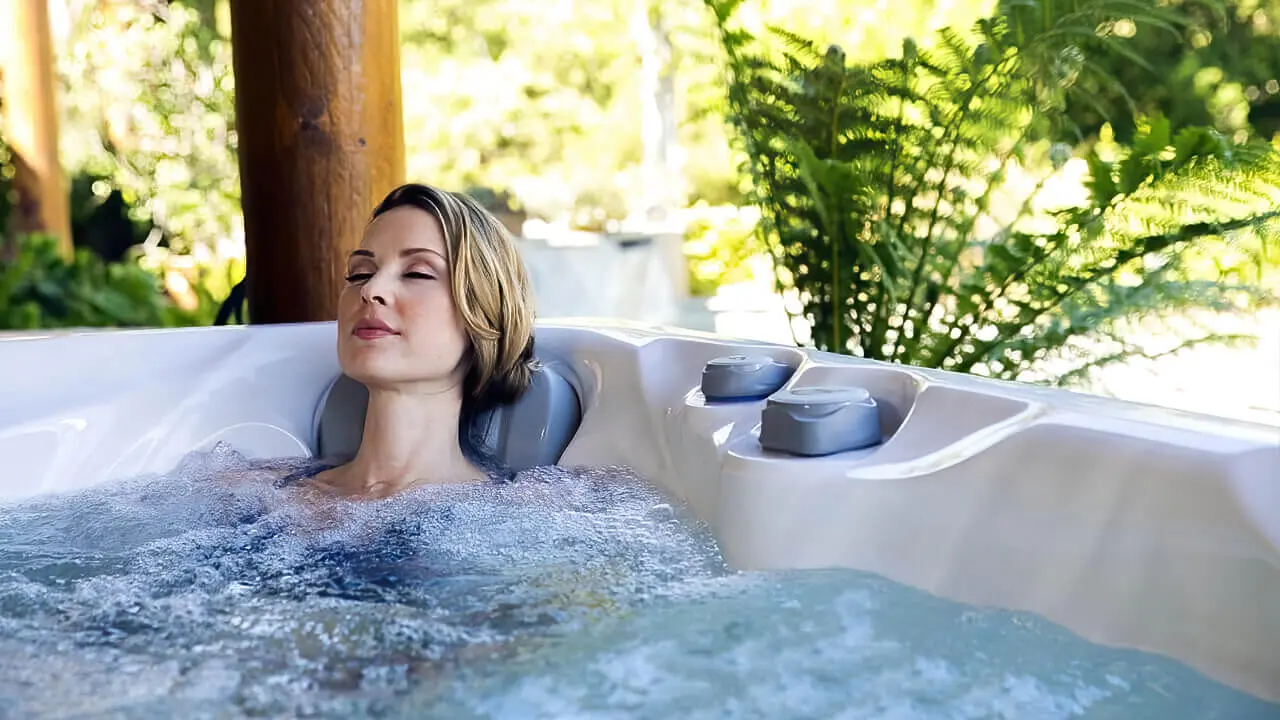 Some spas will come with jets that gently massage the back of your head or legs as you relax. Similarly, others might produce a lot of bubbles that will enhance the overall experience.
If you are looking for a powerful multi-jet experience, the spa price will be higher, as you may have already understood. Besides, you will have to consider the pump and jets ratio. For instance, 60 jets will work better with two pump units than three with 120 jets.
11. Spa Sanitisation
The spa should meet the general sanitisation standards, but it's best if the model is equipped with an Ozone purification system. While the costs might increase slightly, such a unit will use a UV-based system to clean the water and reduce the chlorine levels to keep bacteria at bay. This is perfect for those who want a premium spa experience and are ready to pay the price for it.
Besides, salt can damage your spa over time, and the maintenance costs can exceed the budget. And since most users prefer having bath salts while in the hot tub, a sound sanitisation system will prevent the extent of these damages.
Buying Your New Spa
Once you have considered all the points above before you buy a hot tub, it should not be difficult to make a choice. Remember that the power cost will differ throughout the year and increase in winter. Hence, if you are calculating an average value, consider this.
Also, if you move it around, check its portability. Ask the seller all your questions before the spa delivery so that you can make a decision accordingly.
We feel that you are now geared up to make a decision. In the comment section below, let us know about your preferred hot tub model.
Happy relaxing!