Imagine returning home tired from work and then getting to jump into a pool right in your backyard. Sounds fantastic.
And, if you have always wanted a pool but have limited space in the small backyard, then this guide is for you.
We assure you that small backyards can still hold a beautiful plunge pool for a refreshing evening dip after a long day. Plus, think of all the poolside parties you can host for a small group of friends during summer.
Are you excited? Read on to know more about plunge pools and how to install one today.
How Did Plunge Pools Get Their Name?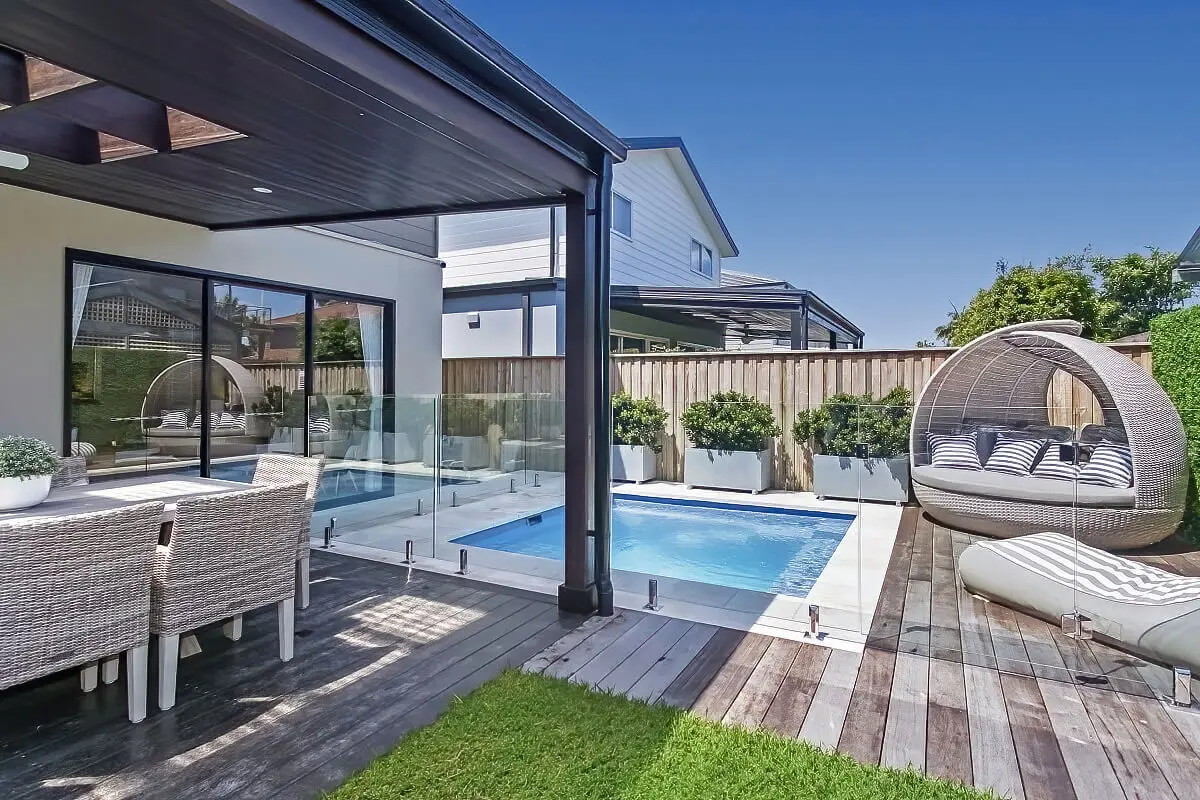 While a regular swimming pool will vary in depth, the level of a plunge pool typically remains even. And even though the depth will be the same throughout, it is relatively shorter in length. These swimming pools are made to jump in and unwind and may sometimes allow users to swim laps. They can be great additions to backyard parties and are well-loved by kids and adults.
What's more, most plunge pools will generally be wider with a shorter length. They can be as small as a large bathtub but will give you enough area to relax. However, the pool size will determine whether you can swim swimming laps.
Why A Plunge Pool Is Perfect For A Small Backyard
We have listed a few reasons that make a plunge pool the perfect addition to a backyard with limited space.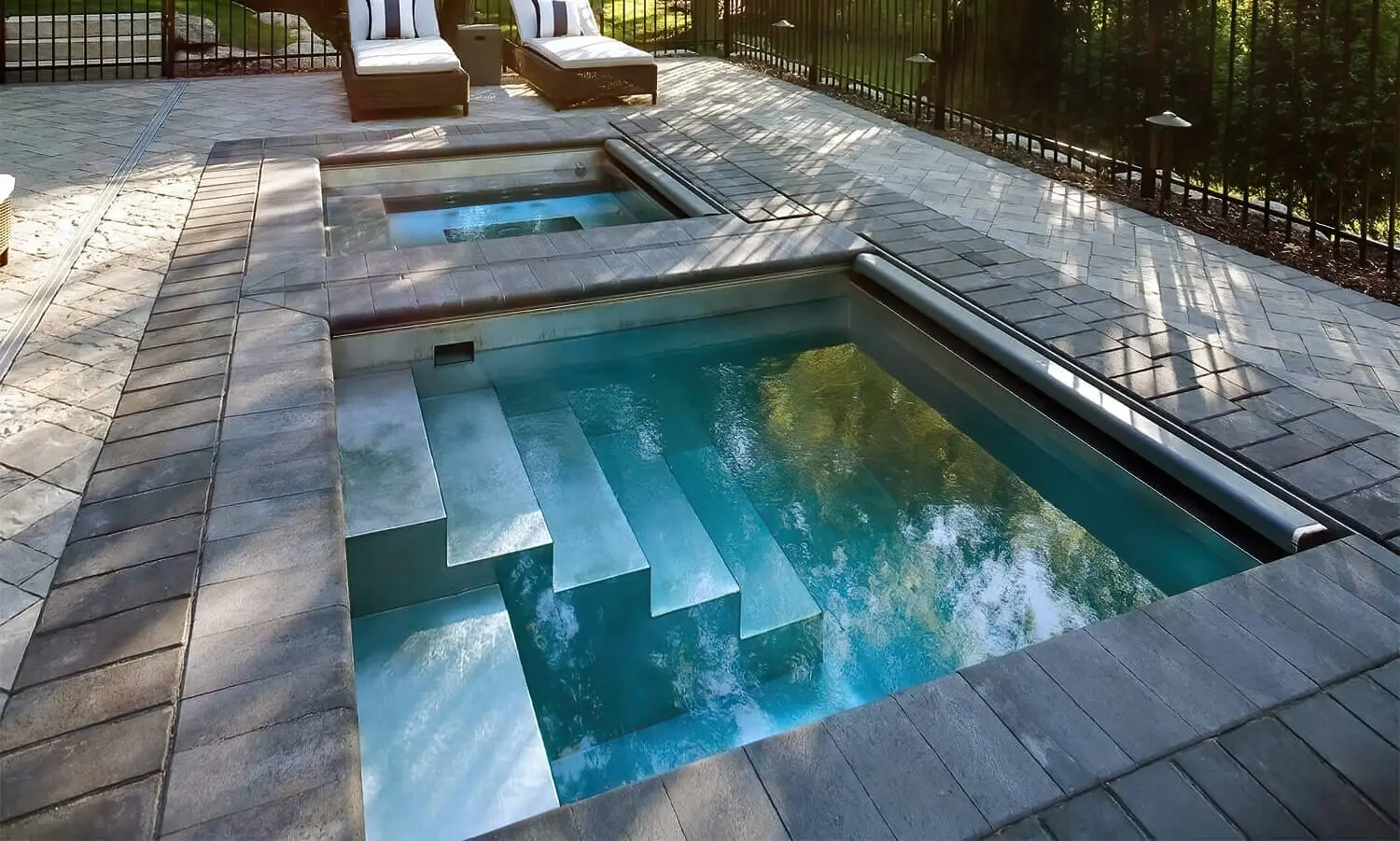 1. Fewer Maintenance Costs
Maintaining a large swimming pool isn't easy on your pockets. The water needs to be changed at regular intervals, chemicals must be added, and cleaning must be done regularly. However, when you choose a plunge pool, all the costs go down because of the smaller area that requires maintenance.
And the best part is that you may not have to purchase pool-cleaning robots. Instead, standard nets may be adequate for the job, thus saving you the equipment cost. A smaller pool will also require less water, reducing water usage.
2. Keeps You Fit
Plunge pools generally come with an optimal depth, which is the same throughout the pool area. Hence, you can use the pool for light exercise to keep you healthy. Playing in and around the pool is fun to beat stress and burn energy.
Also, you can swim laps if the pool size allows you. But, as mentioned earlier, this will depend on the construction size.
3. Therapeutic Effect
There are a lot of people who may not be trained to swim multiple laps. However, that does not mean that you cannot enjoy a pool — indeed, a relaxing soak, especially with jets, can double as a spa treatment at home.
Some pool owners also mention that plunge pools work very well for teaching young kids how to swim. Hence, they are a great idea for new families with young kids.
4. Adds To The Aesthetics
If you have a balcony or a raised area in the backyard, you can set up chairs overlooking the small plunge pool. This will create an aesthetically-pleasing space that your guests and family will love.
Moreover, you can add a mini garden surrounding the pool for a lovely ambience. Indeed, planting flowers along with small shrubs is an excellent hobby for gardening enthusiasts, which can amp up the look of the outdoor space.
Ensure a proper boundary around the pool so the roots do not pierce through the pool walls. You can opt for various tile designs to make the pool look attractive while highlighting the greenery. Some also use marble for the job and pebble stones on the sides. So, exercise your creativity and choose the design that works best for your backyard.
Things To Remember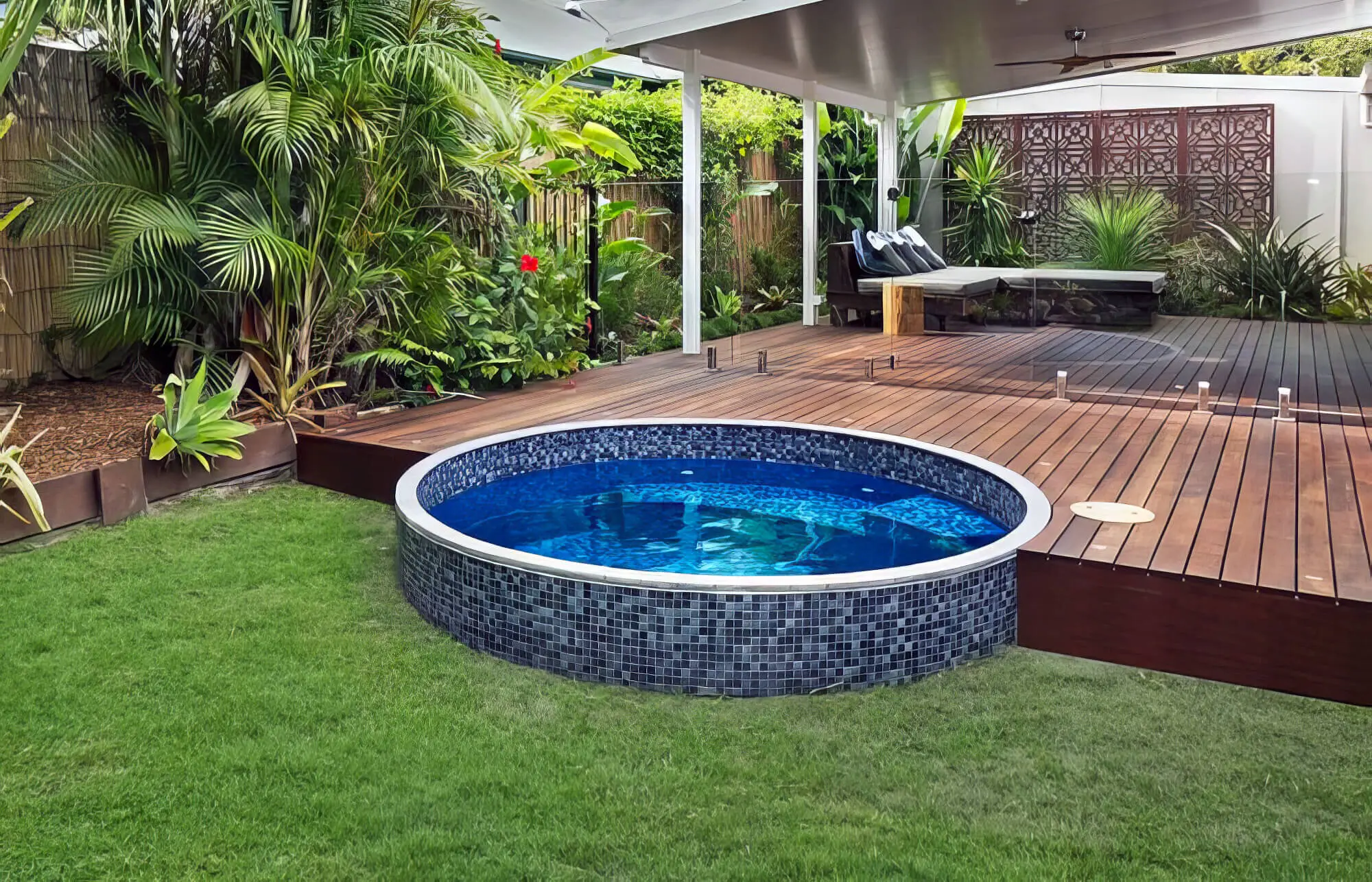 Now, before you begin drawing up plans, there are certain things that you need to remember. First off, consider the space and the shape of the available area. For instance, if you have a square space, opting for a well-designed plunge pool that will take up the maximum area is best. You can then keep some space to walk around and plant trees.
Next, you must get the local authority's permission to build a pool. So, don't forget to pay attention to the specifications and keep the required documents ready.
After that, talk to a pool builder who can help design the pool and calculate the time and costs involved before proceeding. Many companies may offer different rates; hence, do your background research and choose wisely.
While a standard plunge pool should require about 56 inches of water on average, do choose based on the height of people who will use it. The goal is to maintain a water level up to the shoulder. On that note, if you have kids who will mostly be in the pool, the height can be lowered so they can stand in it.
The Perfect Small Pool
With this, we are ready to wrap up, and we are sure you will have a great time with your new pool.
Just remember to choose a reliable team of technicians for the job. And, if you are a DIY enthusiast, you may still want to hire professionals to help calculate the correct measurement and positioning. Also, there will be a lot of digging involved, which you may not be able to do on your own.
Look no further than The Pool Co if you're looking for high-quality, professional pool builders in Sydney. We design customised concrete lap pools for residential and commercial properties. Speak to our friendly team for more information!
Until next time!