Imagine returning home after a long day's work and relaxing in your plunge pool as the sun sets over the horizon.
While this sounds lovely, and you might want to get a plunge pool for yourself, it is essential to calculate the costs beforehand. They may look smaller than regular swimming pools, but they could be as deep as 12 feet, making constructing one pretty expensive.
However, there are different options that you can opt for, which may cut down on the overall budget. For example, there are concrete, vinyl-lined, tiled, and fibreglass pools, each of which has different construction prices.
Plus, if you want to include jets and set temperatures for your pool, that would add to the costs.
That's why we have prepared this read to help you know the materials that can be used to make a plunge pool and how much plunge pool tiling would cost. Let's get started!
Types Of Tiles
First, let us discuss the different types of tiles you can buy. While ceramic tiles are preferred both inside the pool and surrounding areas, other options exist. An average-sized plunge pool will cost around $10,000 to $40,000, depending on the kind of pool tile and pool mechanisms you choose.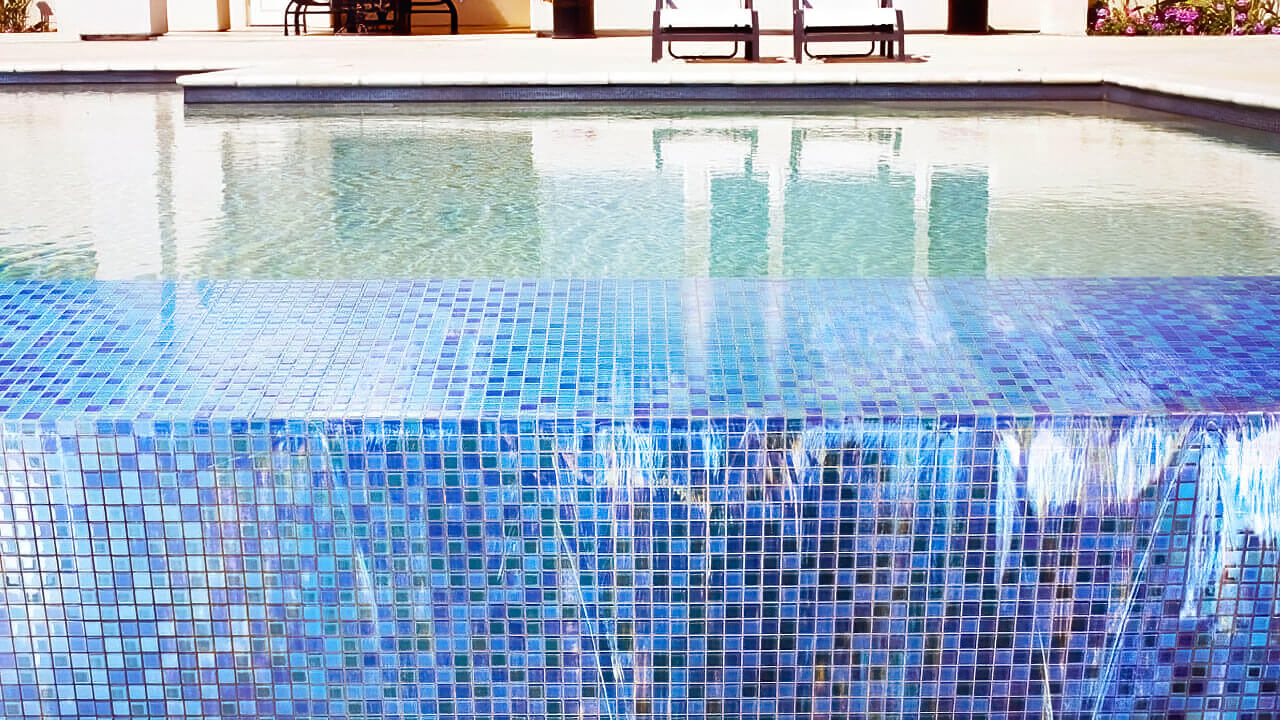 1. Glass Tiles
If you want the surface to look different every day, glass tiles are a great option. The surface does not absorb light but reflects it to create different ambient lighting depending on the weather and sky colours.
Although glass tiles are expensive, we are sure you will love the beautiful and classy look they will provide.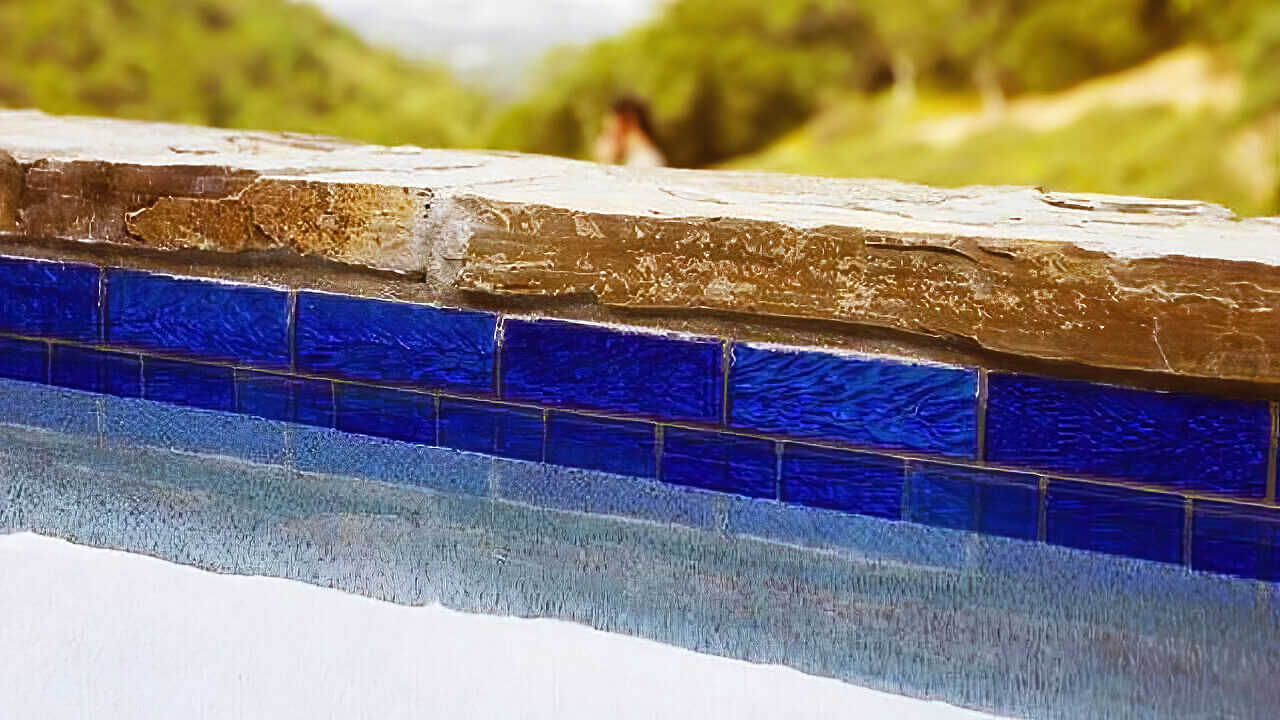 2. Ceramic Tiles
Next, we have another option generally used by most pool owners. If you are concerned about pricing, ceramic tiles are your best bet as they will provide several options in various price ranges. There is something for everybody, and you will be able to find something that goes well with your pool.
Additionally, they come in lots of colours and textures to choose a type based on the exterior interior design of the pool or the surrounding setup. Most people opt for lighter shades like white, used for pools, irrespective of their shape or size.
The price will vary depending on the texture and colour options available, and you can ask for a catalogue to get a better insight into the categories and their prices.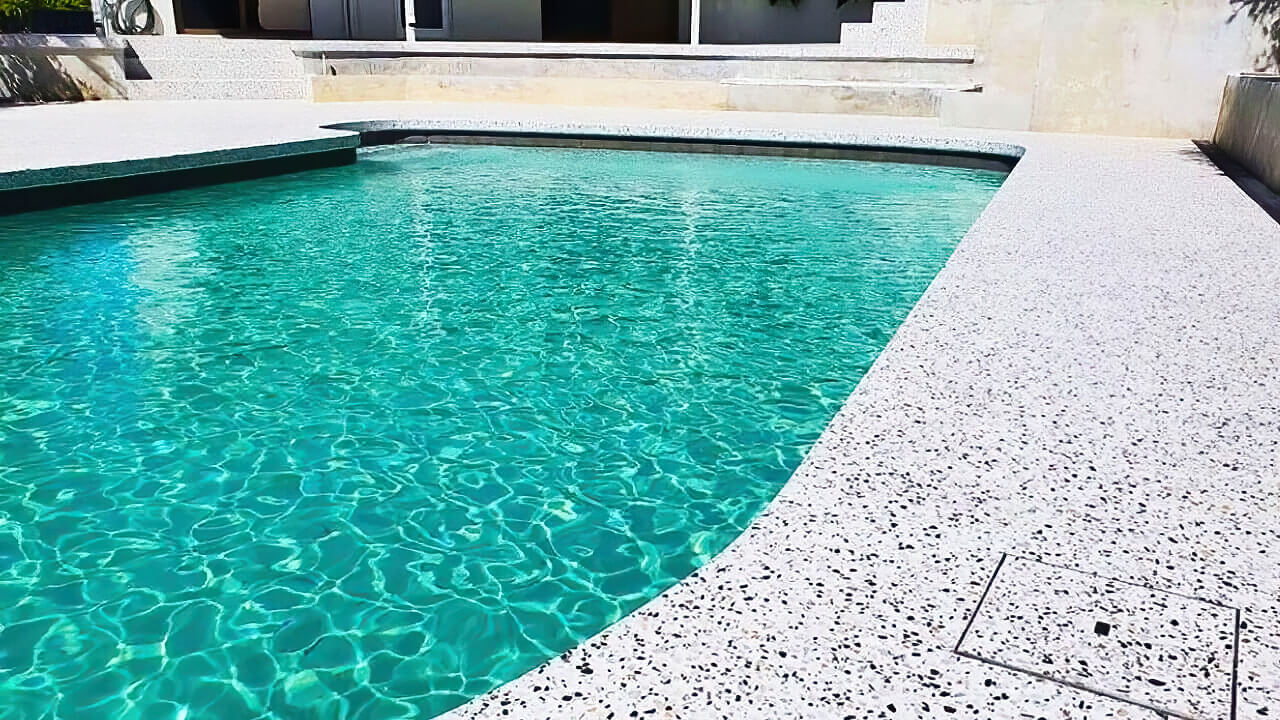 3. Terrazzo Tiles
These look like wooden tiles, and you can use them to enhance the drama around your pool. Each pool tile has some variation, and that makes them look unique. These are long-lasting, so you do not have to worry about a pool renovation.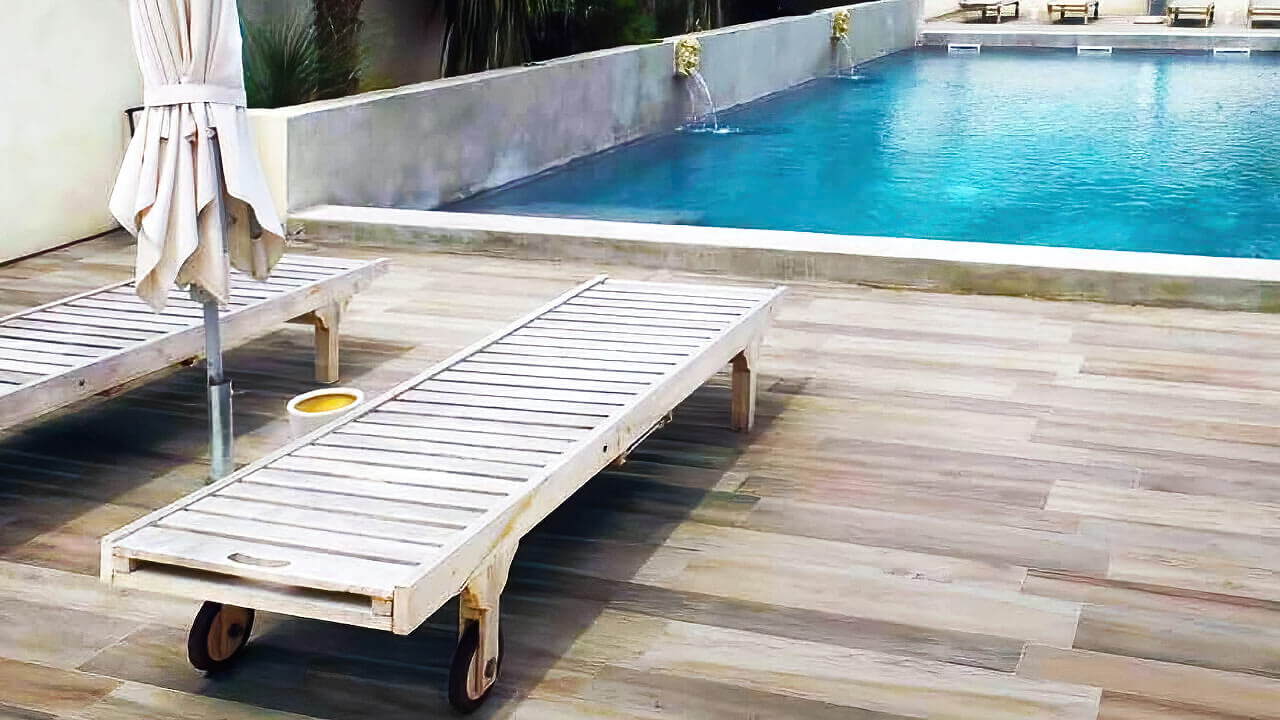 4. Timber Style Tiles
If you do not want to spend much money getting natural timber wood for your poolside, these tiles are an affordable alternative. They look like authentic pieces of timber and will add to the aesthetics of the pool area. Hence, your guests will love the sophistication that it adds to the space.
Since wooden flooring in pools needs a lot of money and maintenance, this option is a great way to ensure that you get a similar effect without the added costs of maintenance efforts. Besides, they do not chip, warp, or get damaged easily, proving absolute value for money.
Determining The Pool Tiling Costs
As we have already discussed, ceramic tiles are the cheapest type, and you can get them at around $1 for each square foot. But the price will go up with more sophisticated options, and you might even end up paying $100 for each square foot. This might happen if you choose high-quality glass or mosaic tiles.
While calculating costs, remember that the price of tiles makes up for half the total price as you will also have to include the labour charges. Labour charges for each square foot could range from $4 to $32, depending on the area that you reside in.
As a result, the total budget may strain the pocket. Hence, many homeowners consider installing the tiles only on the pool edges, known as pool coping. That way, they can save a lot of money, as pool coping costs around $40 for each foot.
DIY Costs Of Pool Tiling
So, what are the pool tiling costs? If you wish to build a pool without involving technicians, you can save a lot of money that would otherwise be spent on labour costs. However, it is best to help a friend with prior experience with this project.
You can reduce your entire pricing to around $9,000 to $45,000. Here, we should state that we have included an estimated cost of the land excavation and necessary permits required for the process.
Furthermore, if you opt for cheaper tiles, the costs may come down to $4000 for tiling and moulding. However, the total construction price will depend on other factors like the pool pumps, lighting, and accessories you choose.
If you plan to construct a pool the DIY way, don't forget to do a quick search on the permissions needed and check if your residence already complies with those. You cannot dig too deep in some areas, and plunge pools may only have a specified height.
And when it comes to tiling, it is best to opt for different shades for the sides compared to the ones in the middle of the pool. This would help people understand where the pool begins and might prevent accidents in the future.
Besides, you can opt for cheaper tiles inside the pool and more expensive ones for the edges simply because they will be more visible. But make sure you don't compromise on durability.
Tiling Your Plunge Pool: What's Involved?
While it is cheaper to build your pool, we will always suggest asking for professional help. This is because the process involves a lot of technicalities, and if you are not well-versed in them, the entire project may become a mess. Even if you hire professionals at that stage, the costs could increase exponentially.
On the other hand, the choice of tiles will be purely based on your preferences and budget. Spending a few extra bucks is okay, or opt for cheaper tiles with considerable durability.
White works very well with all kinds of settings, so you can choose it if you want a cheap, inexpensive option.
With this, we have reached the end of this guide. Let us know about your experience tiling a plunge pool in the comment section below. If you are ready to tile your plunge pool, speak to our Sydney pool-building specialists today!
Take care!