Most first-time swimming pool owners don't put much thought into its depth.
Now, we aren't saying that the shape and materials aren't important, but the depth of a pool will play a huge role in the pool's construction process and budget. But how do you decide on the right depth according to your requirements and budget? Dive in (sorry for the pun) to know!
What To Consider Before Deciding On The Depth Of Your Pool?
One of the most important things to consider while determining the depth of your pool is the type of activities you want to perform. This means deciding if the pool is for relaxation, diving, or water sports. Likewise, you should figure out if it will be used by people of a specific height or a family with children.
As a rule of thumb, there are a set of questions you should answer to understand the right depth of the pool.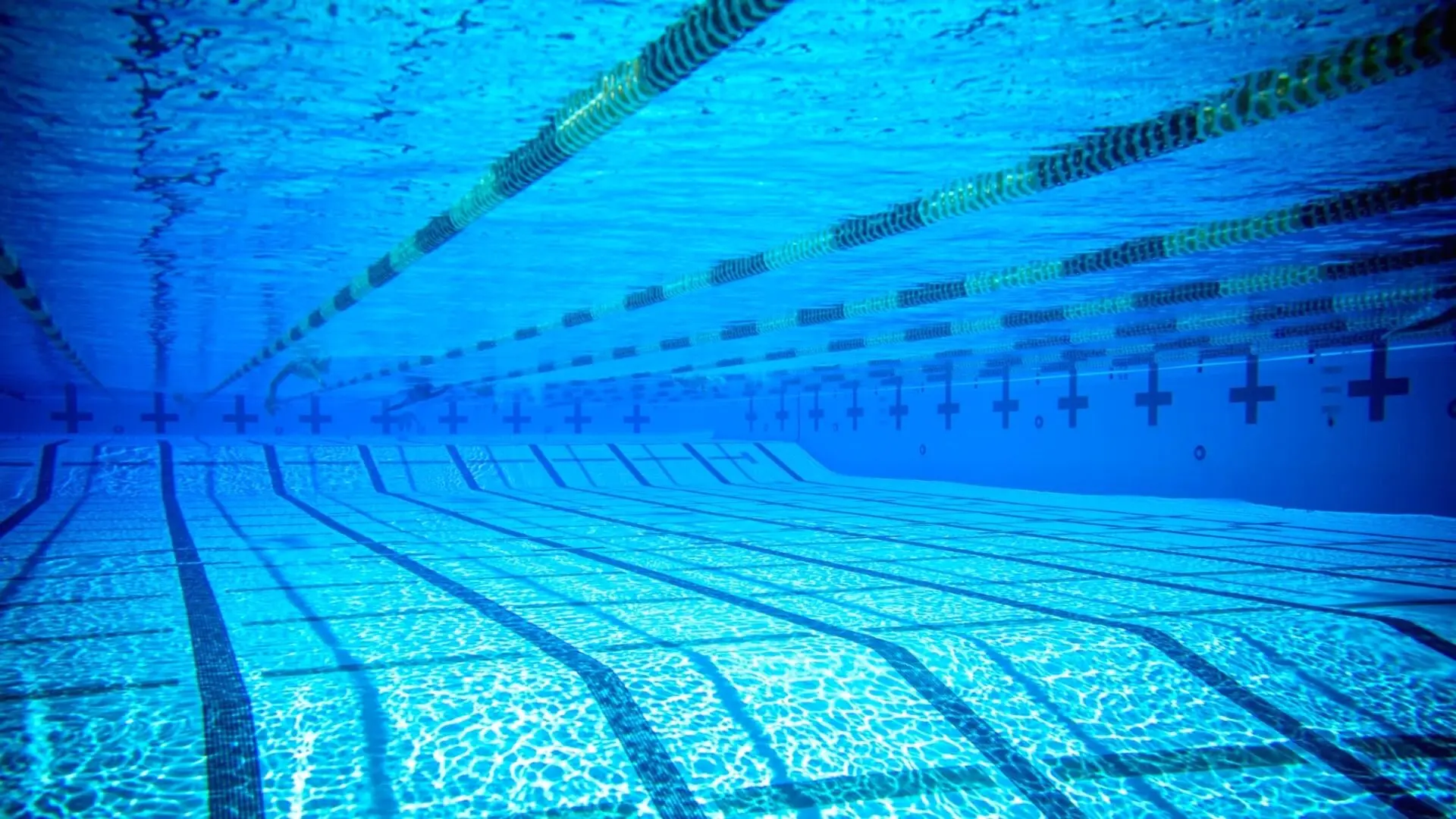 1. Purpose
As mentioned earlier, the purpose of the pool plays a crucial role in determining its height. For instance, swimming pools built for fun and games should be between 3 and 5 feet deep. While a 3 feet depth can accommodate most adults and kids, the extra one or two feet accounts for proper safety.
On the other hand, your pool should be at least 5 feet deep and 25 metres long if you want to swim laps. Likewise, diving pools should be at least 10 feet deep.
Here, we should also mention that you can build a pool for the following purposes:
Leisurely swimming or bathing
Underwater activities/sports
Rehabilitation purposes
Multi-functional or versatile use
2. Height Of The Users
Public swimming pools are typically 3 feet, 4 feet, or 5 feet high, based on the average height of their users. We can think of this as an established norm. However, you can easily customise this when building your multi-depth pool.
3. Child Safety
The biggest challenge with building a pool that adults and kids use is determining an ideal depth. After all, you can't make the pool deeper every year as your little one grows. And the area should be safe and easy to monitor.
Many homeowners prefer building a separate wading pool around 2 feet deep for their young toddlers. However, a more convenient (and cost-effective) way is to design an L-shaped pool, with the shorter area being a wading pool and the longer one being an adult pool.
Another advantage of this structure is that you can do away with the pool steps, as the wading pool will help you get in and out.
4. Budget
Deeper pools are generally more expensive to build and maintain because they need more materials and water. All these can cost you quite a lot upfront and in the long run. And this is something you may want to avoid, especially if you aren't building the pool to train for water sports like diving.
Don't get us wrong- we aren't discouraging you from adding features that may enhance the look and utility of the pool. But if you have budget constraints, it may be better to get the basics right!
Types Of Pool Bottoms
The bottom of your pool can also influence the depth of the pool, meaning some depths may be suitable for only a specific type of bottom. In this regard, you can choose between the following pool bottom shapes: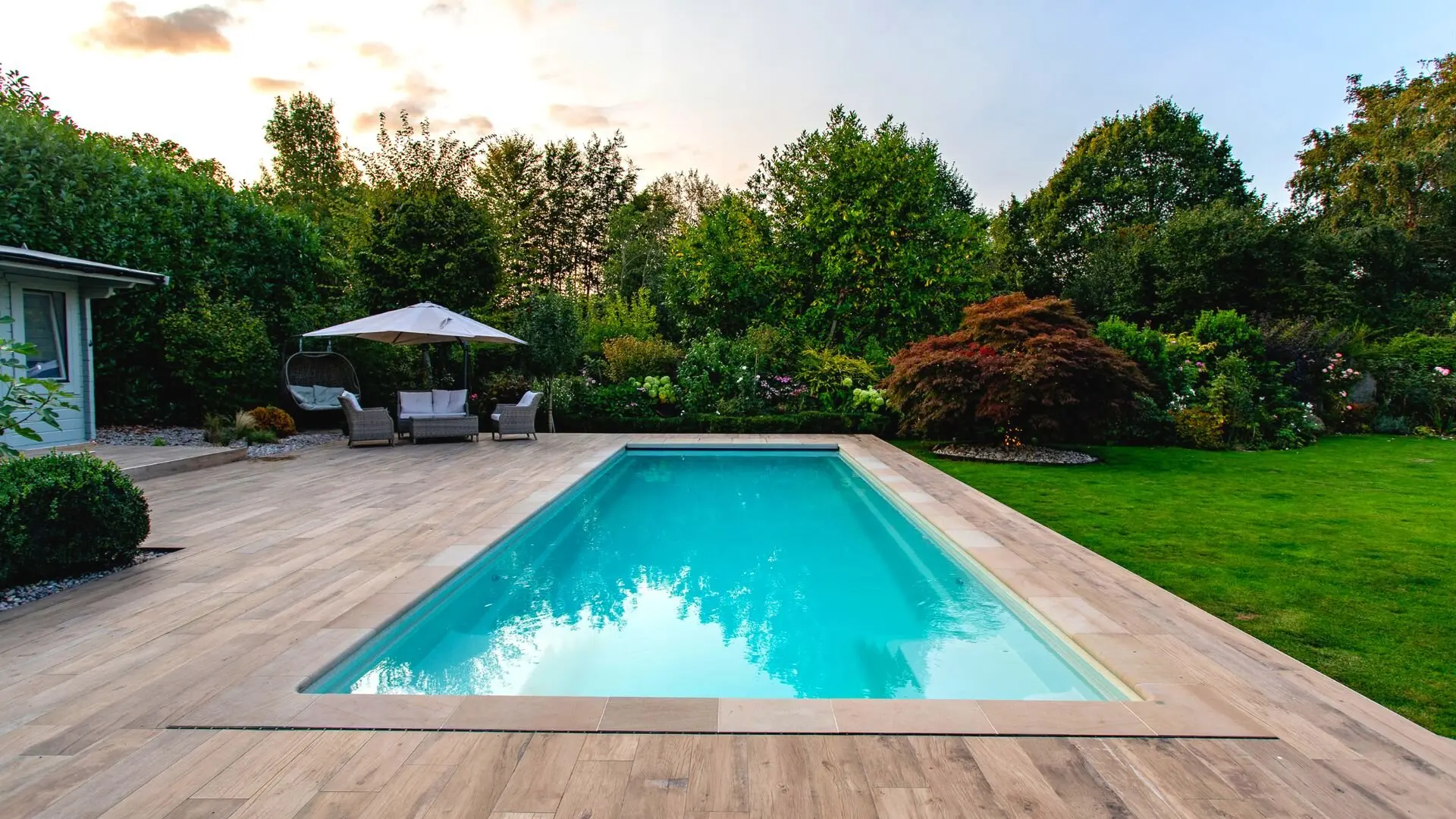 1. Flat
Flat-bottomed pools have the same maximum pool depth on either shallow end, irrespective of the general shape.
2. Sloping
As the name suggests, sloping pools have a floor gradient, starting from 50 centimetres and extending to any depth you desire. However, ensure that you get the required permission to build it.
3. Spooned
Like sloping pools, scooped pools begin with a gradient, extending to the deepest part - the bottom.
4. U Pools
U pools have the same depth on either side, with the bottom being the deepest. These are usually preferred for diving purposes.
How To Choose The Best Pool Bottom For Family Use?
A family pool is essentially multi-purpose since you'd want to use it for different games and activities to make for a fun swimming day. Hence, it should be able to accommodate adults and kids alike, even if they aren't pro swimmers. And here are a few options that may well fit the bill.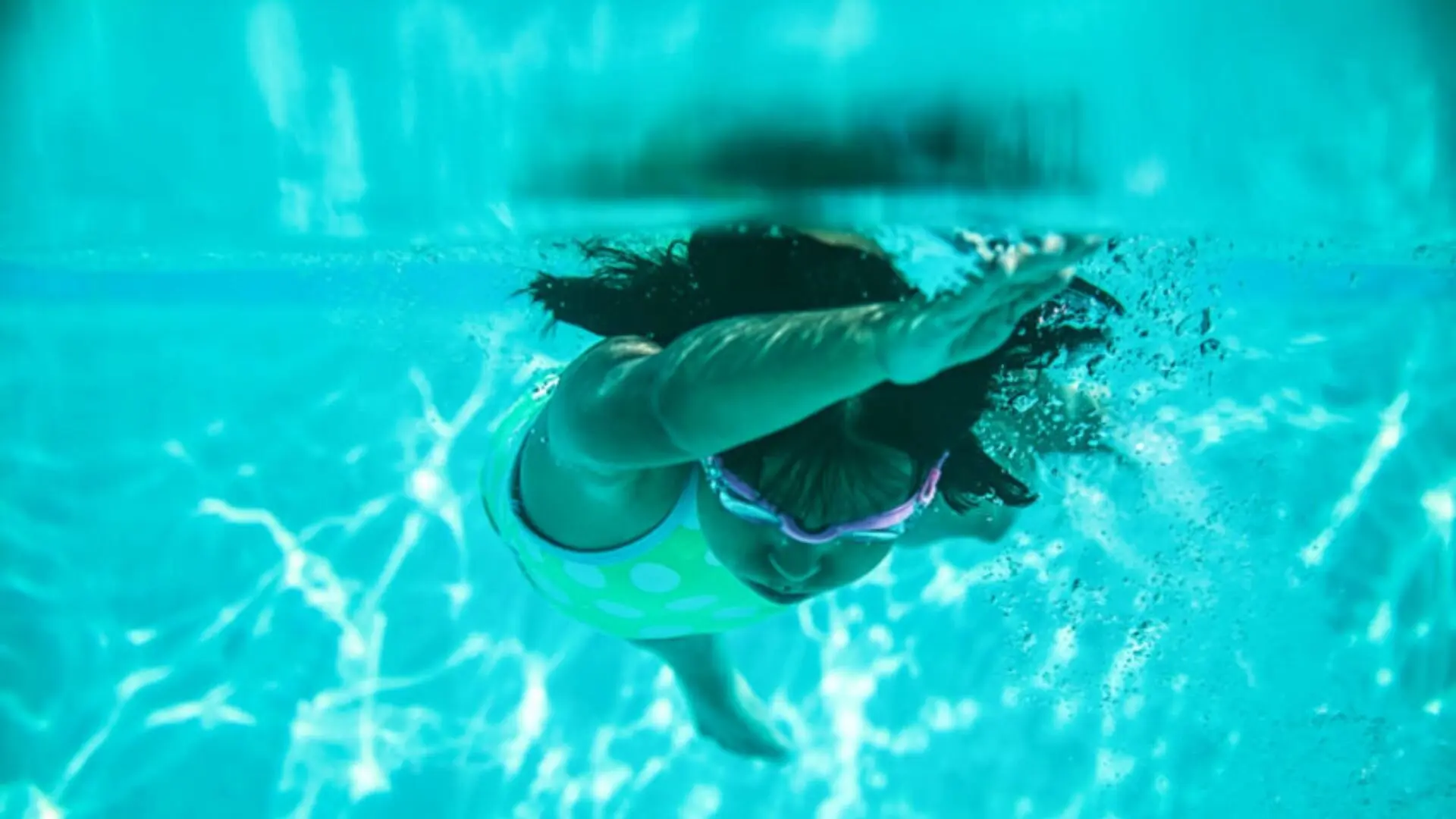 1. 20 Metres (Flat Bottom)
A minimum depth of the 20-metre flat bottom pool can be suitable for water games or relaxation for kids and parents. Plus, it's safe for people who don't know how to swim.
2. 1.2 To 1.8 Metres
The 1.2 to the 1.8-metre dished bottom pool is shallow near the edges and deeper in the centre, suitable for novice swimmers, kids or people who dive from the sides. Besides, they don't require much maintenance.
Alternatively, you can go for a mini-well design with a flat bottom for bathing and a deeper section for diving.
Choosing The Right Pool Depth
If you still aren't sure about the right pool depth, get in touch with a swimming pool company to seek professional advice. But before you hire professionals to build the pool of your dreams, check their credibility and licences. You can also ask your friends or family for references.
The Pool Co is your best choice if you are looking for an experienced pool builder in Sydney. We can help you determine the ideal depth and design for your pool, so you can enjoy it for years to come. Get in touch with our team today!
And we will be back again next time. Till then, goodbye!