There are many reasons for getting a lap pool over a traditional one; however, lack of yard space is one of the biggest ones.
If you can't construct a classic swimming pool because there's not enough space, or if you've been looking to practice swimming, a lap pool is a great idea. Gathering as much information as possible before installing one is always a good idea, regardless of your category.
This comprehensive guide aims to provide valuable insights into lap pool installation. Let's delve into the details and explore everything you need to know about installing a lap pool
What You Need To Know About Lap Pools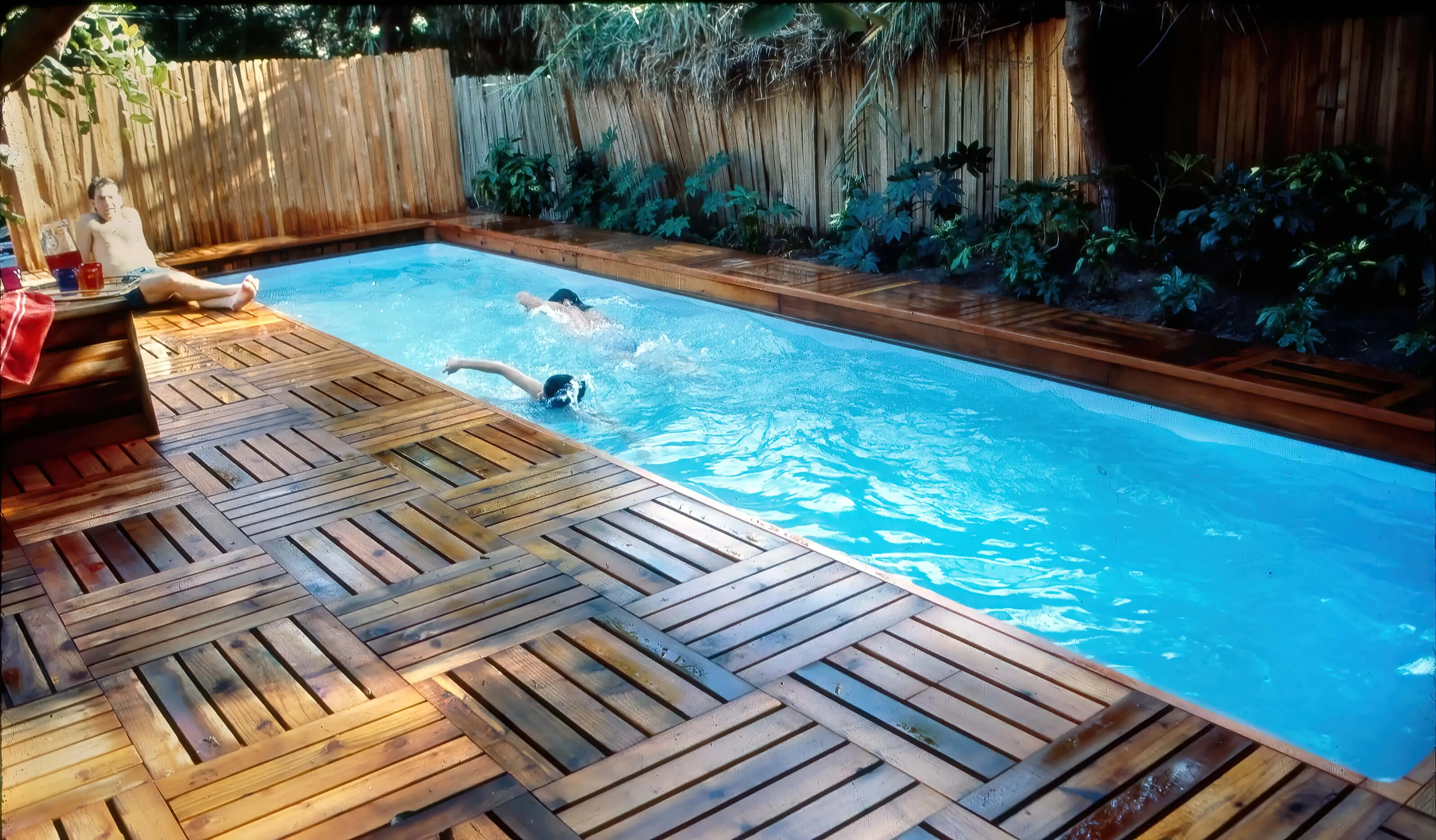 What Is A Lap Pool?
A lap pool is long, rectangular and narrow, usually installed in ground pool, but can also be built above the ground. You can tell by its name that it's been made specifically for swimming laps; thus, it must have considerable length.
Most lap pools have an average length of around 40 feet, although professional lap pools can be as long as 75 feet.
In addition, the recommended depth for a lap pool is around 3.5 feet to 4 feet. This is enough to ensure that no injuries are caused due to body parts scraping the bottom of the swimming pool.
Kind Of Material Used
Just as a traditional ground pool or full size swimming pool can be constructed using different kinds of materials, it's possible to build lap pools using various materials, including vinyl. Vinyl liner pools are a popular choice due to their affordability compared to other materials.
Remember that pools made of acrylic sheets are prefabricated and thus need to be transported via trucks. Since most trucks have size limitations, typically, a lap pool made of acrylic sheets can't have a length of more than 40 feet. You can also consider the installation of fibreglass lap pools for your lap pool needs.
Kind Of Water
Moving on, there are several features you can consider to personalise your lap pool. You can choose between chlorinated or salt water for the pool, and you may also opt to have a heated pool or even incorporate a jacuzzi into your lap pool design.
Additionally, if you have concerns about limited backyard space, you may consider a plunge pool as an alternative to a full-size lap pool. Plunge pools are smaller in size and offer the benefit of resistance swimming.
Benefits Of A Lap Pool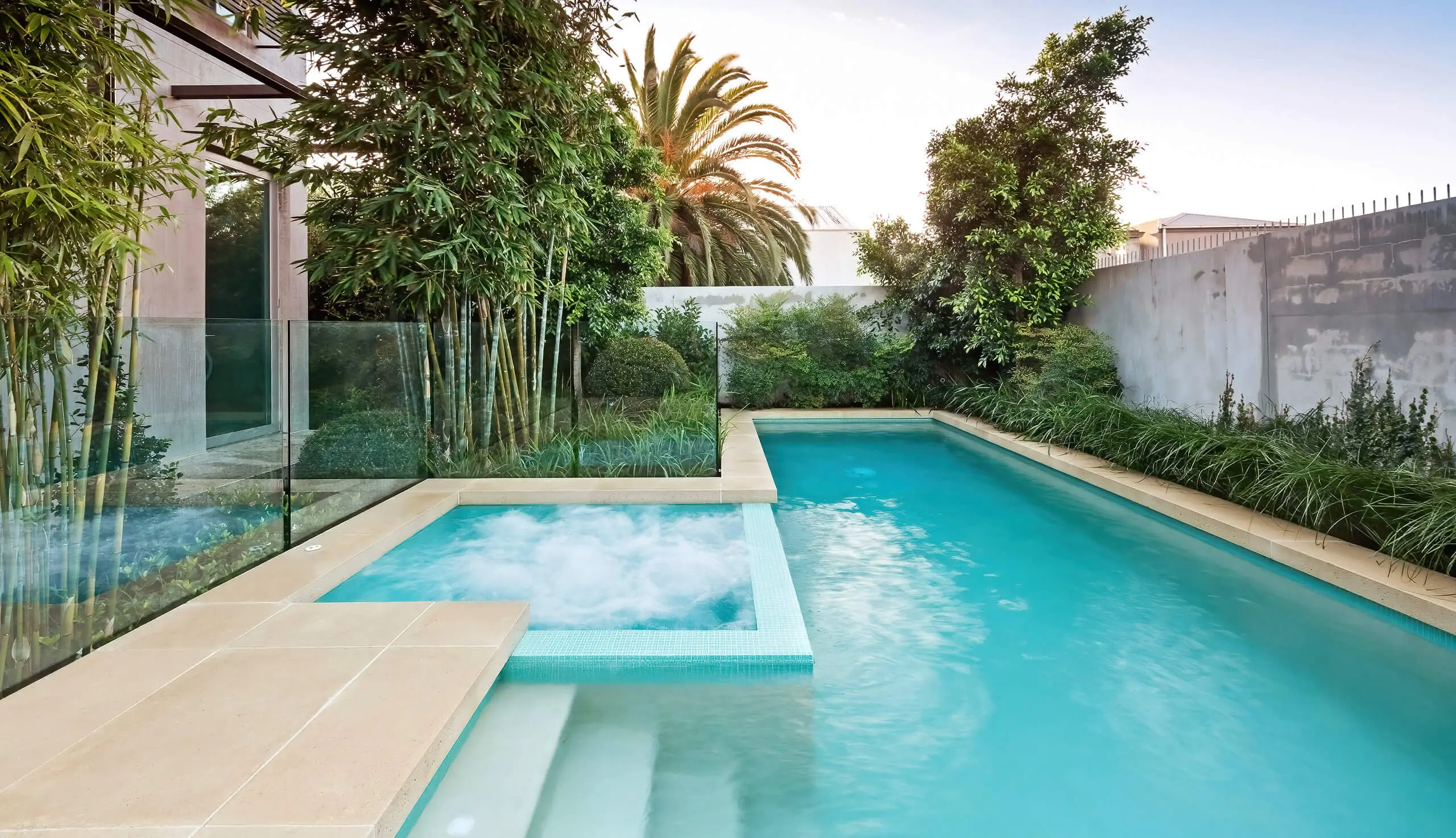 1. Helps Maintain Fitness Levels
Not only is swimming fun, but it's also a kind of cardiovascular exercise. You can consider swimming to lose weight since it works out every body muscle. In addition, if you swim laps, it burns way more calories than walking and strengthens and tones the core and muscles.
2. Anyone Can Swim
Swimming is easy and fun once you get the hang of breathing in water and using your arms and legs. It doesn't put weight on any specific body part and takes away pressure from the joints. It's perfect for anyone recovering from some injury or someone with impaired mobility.
3. Boosts Mental Health
When one swims (or even exercises in general), the body releases hormones that make one feel good. Swimming is a good way to clear the mind and destress if you're stressed out or worked up. Thus, overall, it works wonders for one's mental health.
4. Improvement In Sleep Quality
As we mentioned before, swimming is a cardiovascular exercise, and any exercise tends to make one feel tired. The tiredness and the calming energy of water positively impact your sleep quality.
5. Affordable
Installing a lap pool will cost a bomb if you opt for a lavish design and high-end materials! But in all other cases, this type of swimming pool is relatively affordable, hence, its high popularity.
Lap pools have a simple shape with little to no additional elements. However, if you want something fancy and multi-functional, consider combining the lap pool with a lagoon pool, a spa, etc.
Regardless, the installation, pool cover and maintenance costs are lower than in regular pools.
6. Durability
In-ground lap pools, including concrete pools, are known for their durability. However, the durability of a pool depends on the materials used during construction. It is essential to select high-quality materials, such as for the pool and its surroundings, like the deck, to ensure the longevity of the pool.
Disadvantages Of A Lap Pool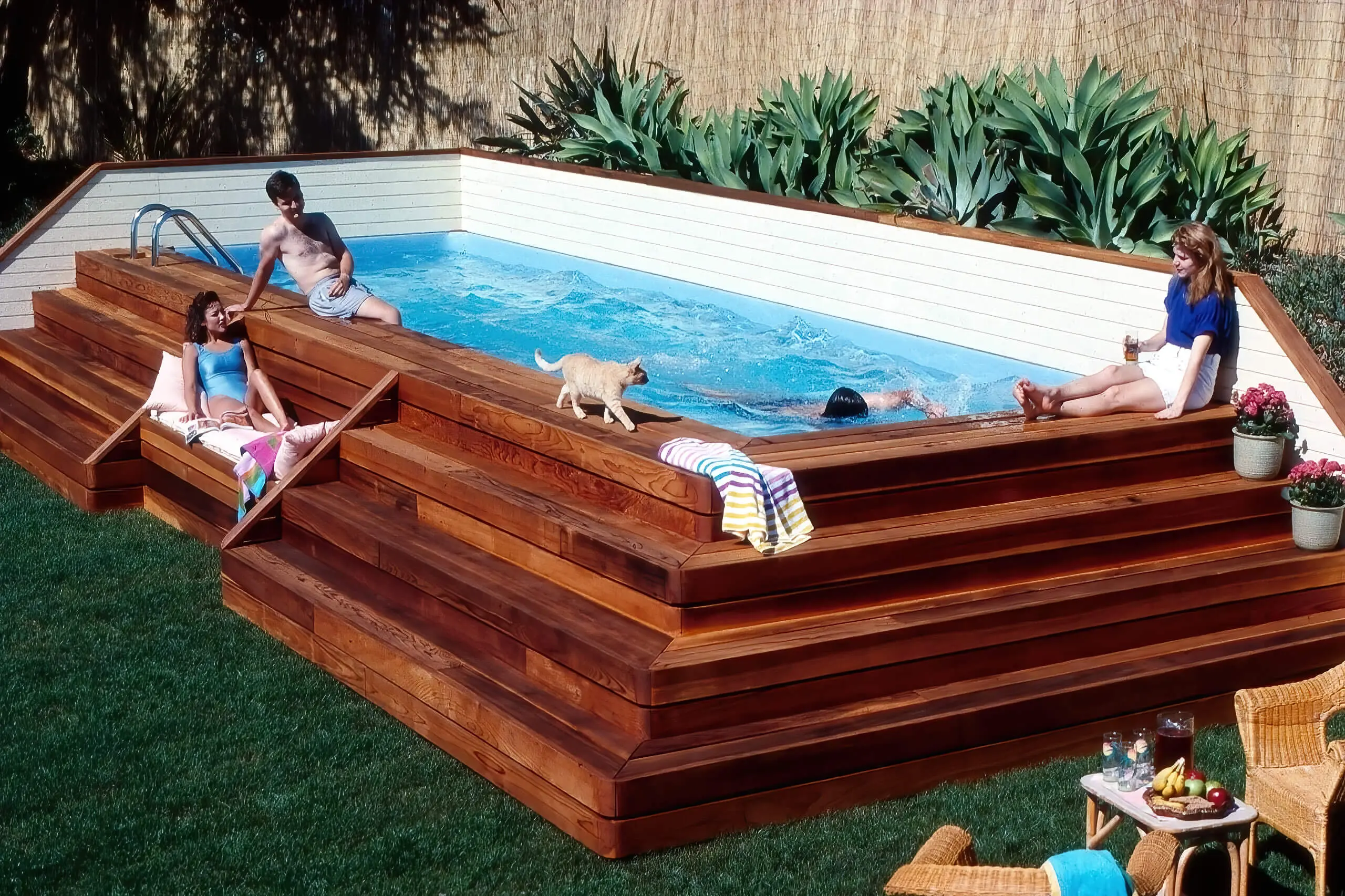 1. No Customisation
Because of the simplicity of a lap pool, any customisation and design options are limited. So, if you have kids at home, a lap pool will not quite serve as a place for enjoyment for them. For pool parties, too, you can try adding inflatable accessories, but with the narrow make of a lap pool, it will not have the same effect as a standard backyard pool.
2. Offer Less Value To The Property
Due to the limited functionality of a lap pool, it may not add much financial value to the property. On the other hand, a regular pool will make your property more attractive to potential buyers.
3. Maintenance
Although the cost of maintaining a lap pool isn't exactly high, it will require more or less the same effort in maintenance as any conventional pool out there. So, if you want to use a pool for anything other than professional swimming practice, this factor may become a major drawback for you.
However, like many other factors, this one is entirely subjective and depends on your needs and preferences.
Is A Lap Pool Right For You?
If fitness is your passion, installing a lap pool in your backyard makes a brilliant investment for property owners. Lap pools are also an excellent choice for people who want a pool but don't have the space required for a traditional one. As such, it is perfect for singles, couples, and families!
But remember that younger children shouldn't be left unsupervised at the swimming pool, even if they know how to swim. Since lap pools optimise space, they don't have steps leading into the water, making for a risky descent.
Additionally, they don't have a dedicated shallow end like traditional ones. However, a lap pool is usually more conducive for children to learn to swim since the distance between the two sides of the pool isn't that much. Remember to keep your pool clean and maintain the pool area regularly. In winter, you can also look at a heating system to keep your swimming pool at a good temperature all year round.
For more information about how a lap pool can benefit you, or if you need more information on installing a lap pool, please contact our team. For many years, the Pool Co has provided Sydney locals with exceptional, high-quality, premium swimming pools.
We've reached the end of this guide with this, and we hope you know more about lap pools now than you did before!