Think your swimming pool is a bit too boring? It's about time you upgraded your pool lighting to add a touch of character to it.
Additionally, well-designed pool lights can offer the necessary lighting during the night, mitigating accidents. They can also transform your outdoor area and change its vibe altogether. And, if you love to throw a pool party - you need pool lighting!
If you feel your current pool lights are not functioning correctly, we strongly recommend upgrading them or even considering a pool remodelling project. However, this is not as easy as it sounds.
Since there are so many lighting options on the market, you may not know their differences and make the wrong choice. We have written this comprehensive guide explaining the different types of pool lights and a few critical things you need to keep in mind while upgrading the fixtures.
Without further chit-chat, let's begin.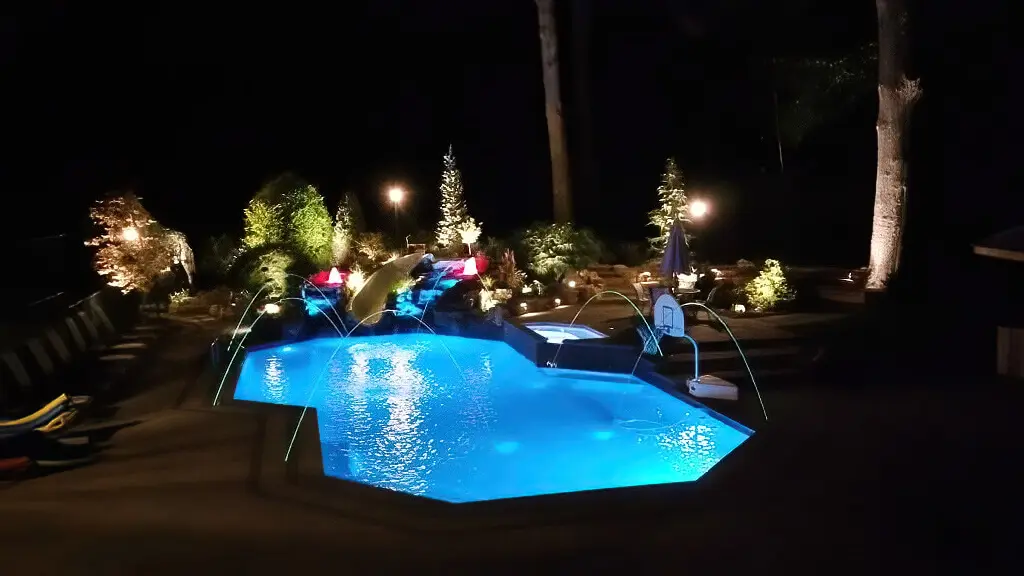 Advantages Of Pool Lighting
Let us look at some of the advantages pool light fixtures can offer:
Defines and highlights architectural elements, decks, and walls
Can illuminate the whole outdoor space
Enhances nighttime visibility
It adds a bit of character to the pool space
Allows people to use the pool safely in the evenings
Adds mood-uplifting and vibrant colours
Produces sparkling effects on the water surface at night
Types Of Lights
These are three main types of pool lights: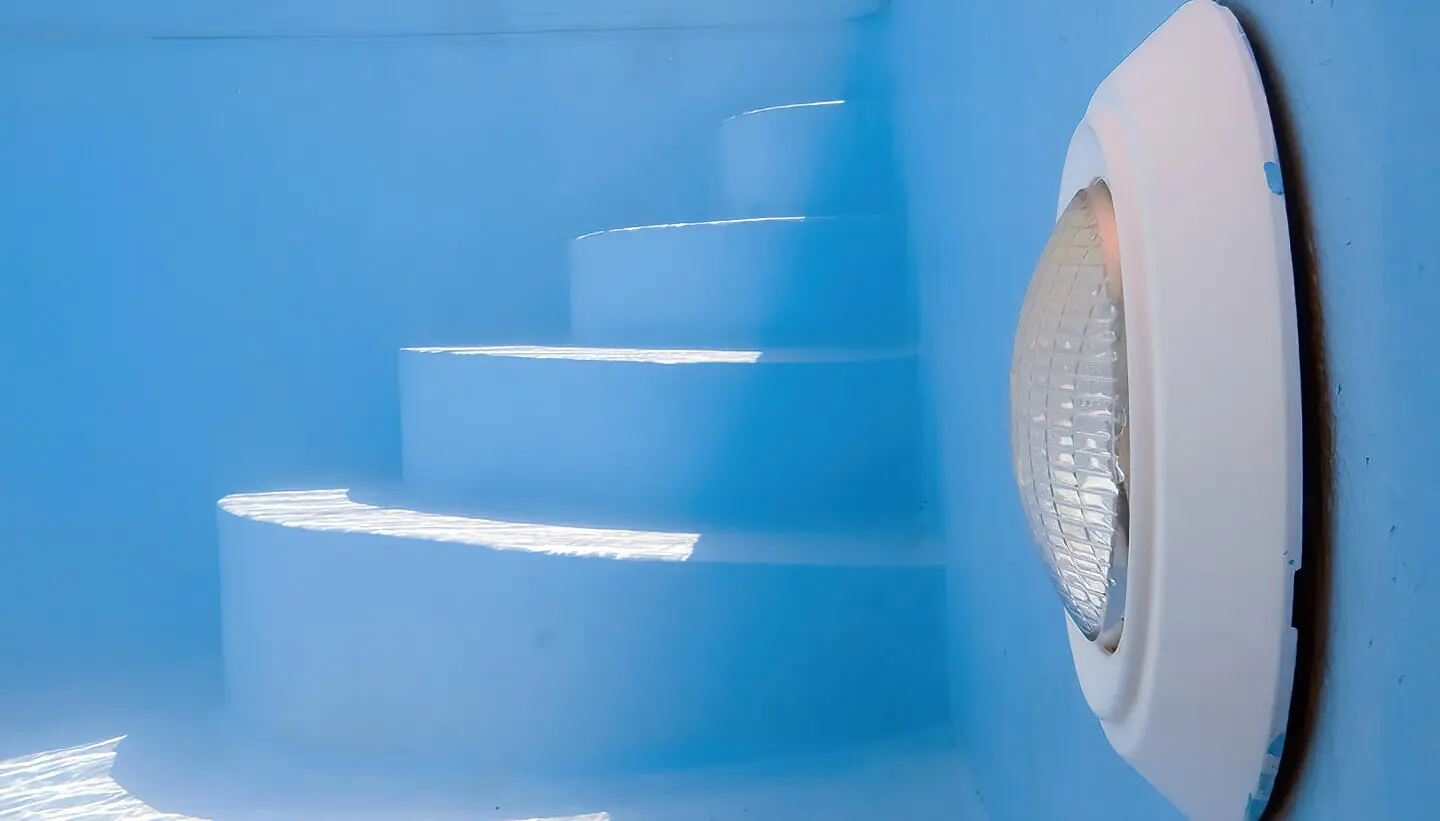 1. Incandescent
Incandescent lights are conventional pool lights, and if you built your pool decades ago, there is a high chance this is the lighting your pool has. It is worth noting that they are no longer available on the market since they don't meet the current Australian standards for lighting.
Pros
Helps improve nighttime visibility
Modest price point
Cons
Discontinued
Energy inefficient
2. Halogen
Next, let's learn a bit about halogen lights. They have been here for a while, and you will mostly find them in pools that haven't been upgraded in years.
Halogen lighting is about 20% more energy-saving than incandescent lighting, emits a stronger light and has a longer lifespan. But the problem with this light is that it generates high heat levels, making it necessary to change the O-ring and the globe yearly. As a result, this light is expensive to replace every year.
Pros
Emits a cleaner light
Lasts longer than incandescent lights
Energy efficient
Cons
Has a high replacement cost annually
Generates high levels of heat
About four times more expensive than incandescent lights
3. LED
As far as LEDs are concerned, they are the most popular types of pool lights currently available. They are vibrant and travel far through the pool, illuminating it sufficiently and improving your nighttime visibility. Plus, their energy consumption is considerably lower than other bulbs whilst still offering the same brightness.
The primary difference between halogens and LED lighting is that the latter has a warm glow while the former emits light like a torchlight beam. This warm glow is evident in pools that feature light-coloured interiors.
Besides that, LED lights are available in various colours, and you can even change the colours using a remote or by pressing a switch. Some brands even have dedicated apps that let you control the functioning of the lights through your smartphone.
Another great thing about LED pool lighting is that they are about five times more energy-efficient than their halogen counterparts. Not just that, they generate about 90% less heat and have a much longer lifespan.
Pros
Can produce a wide variety of colours.
Offers vibrant light
Has a much longer lifespan
About five times more energy efficient than halogen pool lights (lower energy bills)
Cons
More expensive than standard bulbs (both halogen and incandescent bulbs)
Positioning And Placement Of Swimming Pool Lights
You would want the pool lights to be positioned to offer maximum illumination. Make sure that they are accessible for possible replacement or servicing down the road, and most importantly, they should be able to enhance the colour of the pool.
We recommend that you don't position the lights facing your house; otherwise, it will cast a glare, which could be pretty annoying. Plus, if you are considering installing a spa, place the lights in positions that help lighten up the spa evenly, away from the footwells and seating position. And remember that if you install just one light, half of the spa will remain in the dark.
You can position your lights in many different areas, including your pool wall and pool water features. Underwater lighting is also great for lighting the entire pool whilst creating a safe environment. Of course, this will vary depending on your pool type.
Also, you won't be able to change the lighting position when you are just looking to upgrade the existing lighting instead of installing new lights.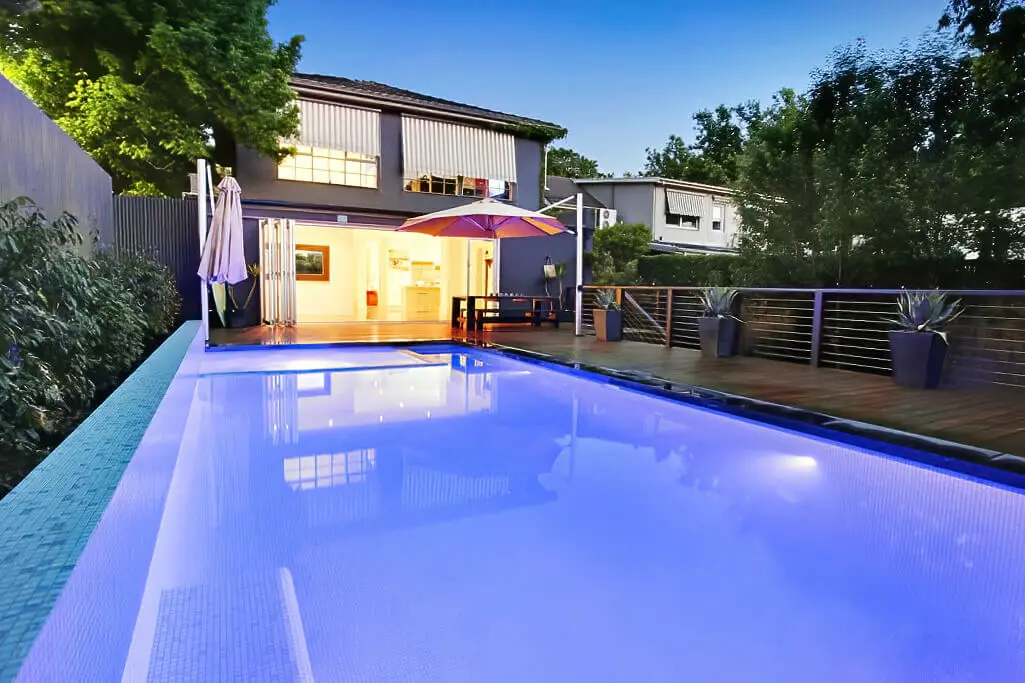 Additional Tips
Here, we have provided a few tips that will help you get the most out of your swimming pool lighting:
Make sure there is an adequate amount of pool lighting for nighttime visibility
Consider accessibility for future maintenance when placing lights in a new pool
Dark-surfaced swimming pools require more lighting than light-surfaced ones
Use the modern LED pool lights that have a wide variety of colours
Turn on halogens for an hour once a week to avoid damaging the globes
Use renowned brands for lighting equipment as they are more reliable
Pool Lighting 101
Now that you have gone through our comprehensive swimming pool lighting guide, we hope you are all set to upgrade the pool lighting. Of course, choosing your lighting system comes down to your personal preferences. Just remember to ensure your pool area is well-lit and you are satisfied with the maintenance and lifespan of your chosen lights.
Don't forget to maintain them if you want to prolong their lifespan. This includes ensuring the lights are on for at least 15 minutes every week throughout the year. Also, ensure that your pool has balanced water to prevent corrosion of the lighting equipment resulting from inappropriate chemical levels.
For pool lighting installation in Sydney, please contact us. The Pool Co is Sydney's preferred pool builder, specialising in installing, repairing, and replacing pool lights. Additionally, our team can assist you with selecting the best option for your pool. Find out why Sydney pool owners choose us and get in touch today!
With that, it's a wrap. Take care, and see you soon!