Cold fibreglass plunge pools and concrete plunge pools are becoming a must-have feature in many homes, especially in areas where the summers are unbearable.
But installing a full-plunge pool size in houses with limited space isn't viable. In such cases, an above-ground plunge pool can be an excellent alternative, offering the same benefits in a more compact and economical package. The plunge pool can be an excellent alternative, offering the same benefits in a more compact and economical package.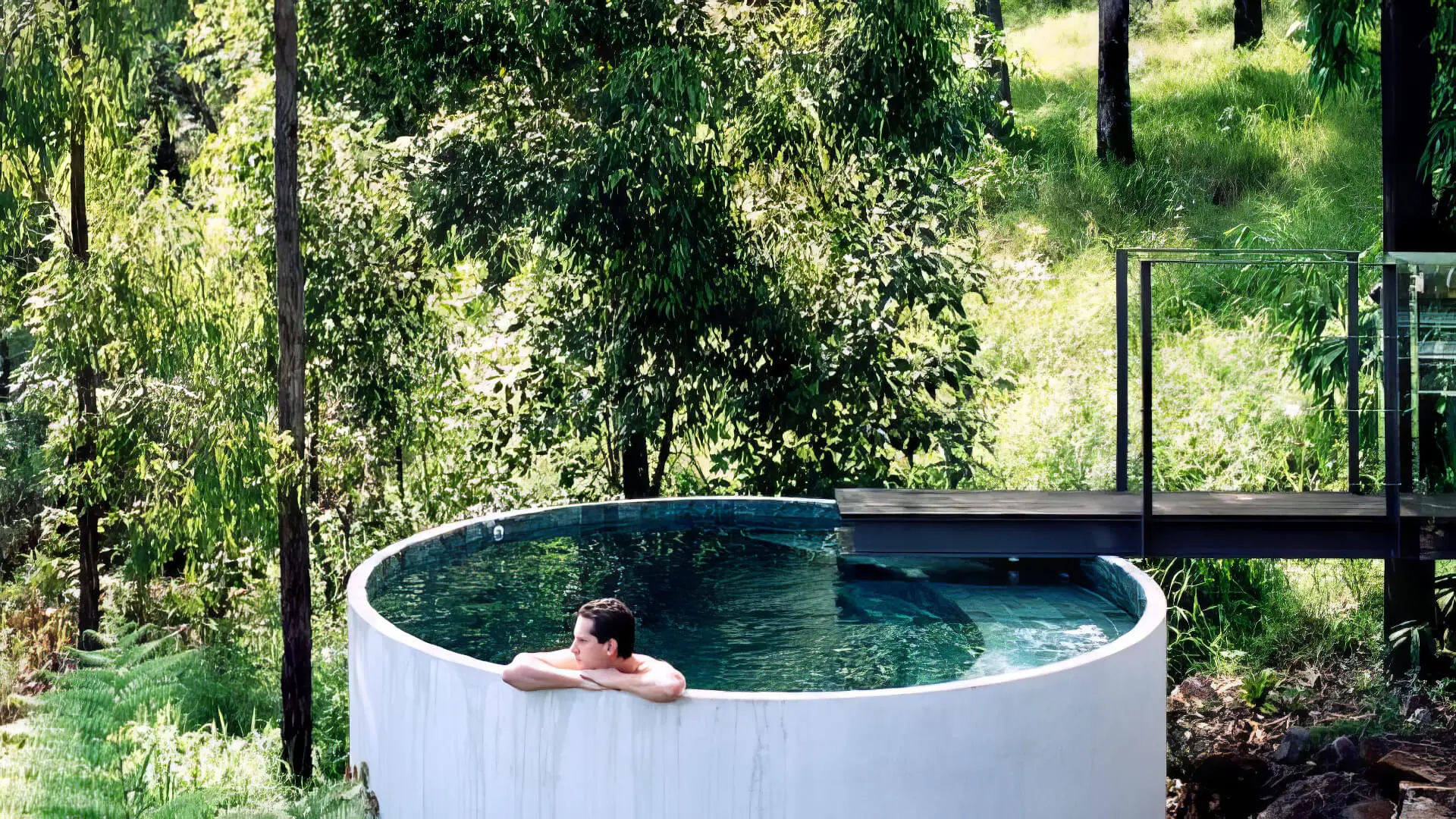 They can be used not only for escaping heat but also for hydrotherapy and low-impact exercises, providing numerous health benefits. But before you can get one installed, it is a good idea to learn about all the benefits it offers, and that's where this informative guide can help you.
We've put together this guide to tell you about the advantages of Australian plunge pools and its different types and costs. So, without further ado, let's get started on owning your own swimming pool!
Different Sizes Of Plunge Pools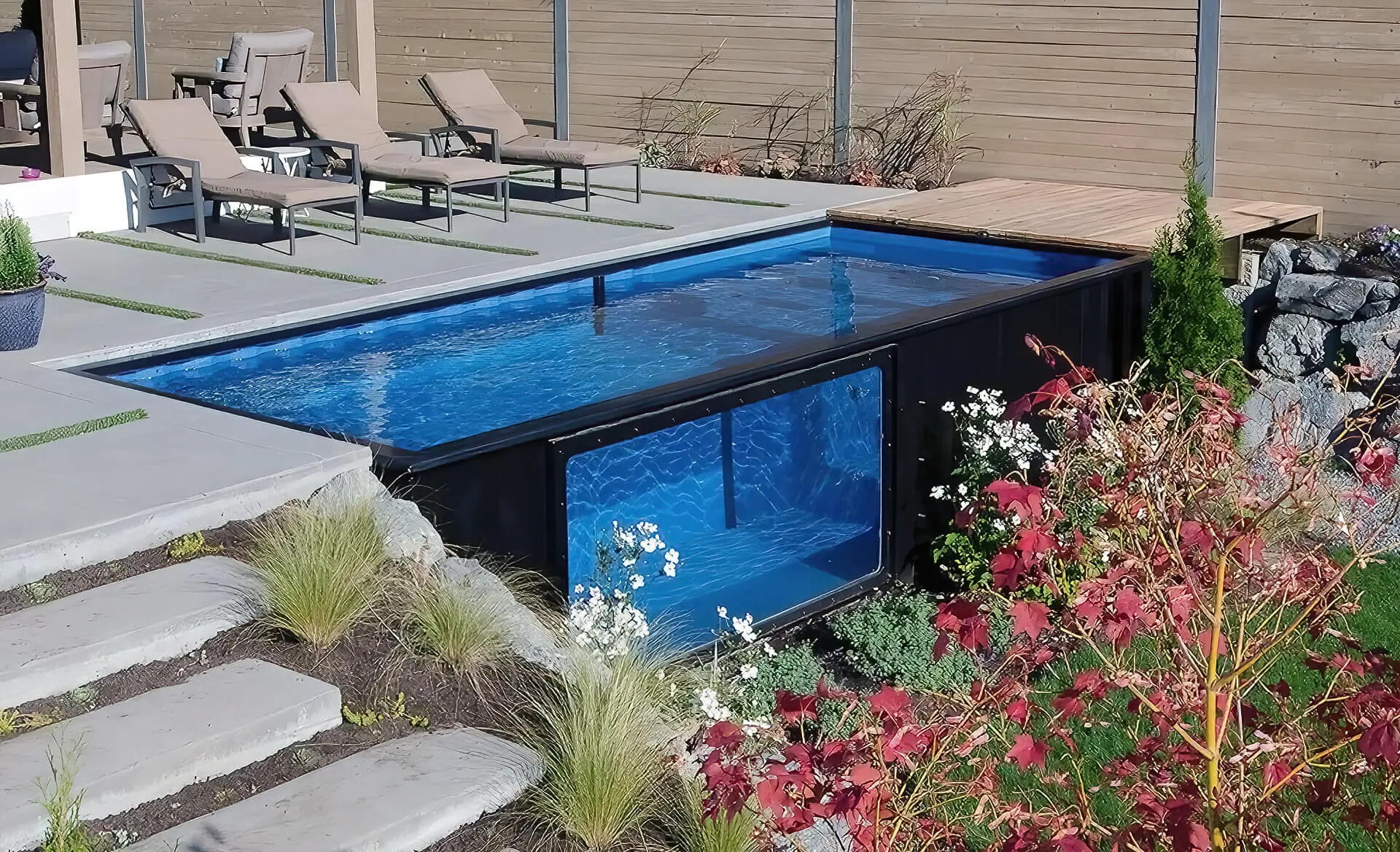 The main feature distinguishing a plunge pool from a regular swimming pool is its size. While some of these may be highly compact, the usual length ranges from two to six metres, and the width lies between two metres and 3.5 metres.
These dimensions make them an ideal solution for small houses without ample pool space.
Like the area of a plunge pool, its depth can also vary, with the average depth being about 1.2 metres. Some may be deeper than this, and a greater depth offers greater versatility in the case of pools with limited surface area.
The Uses Of A Plunge Pool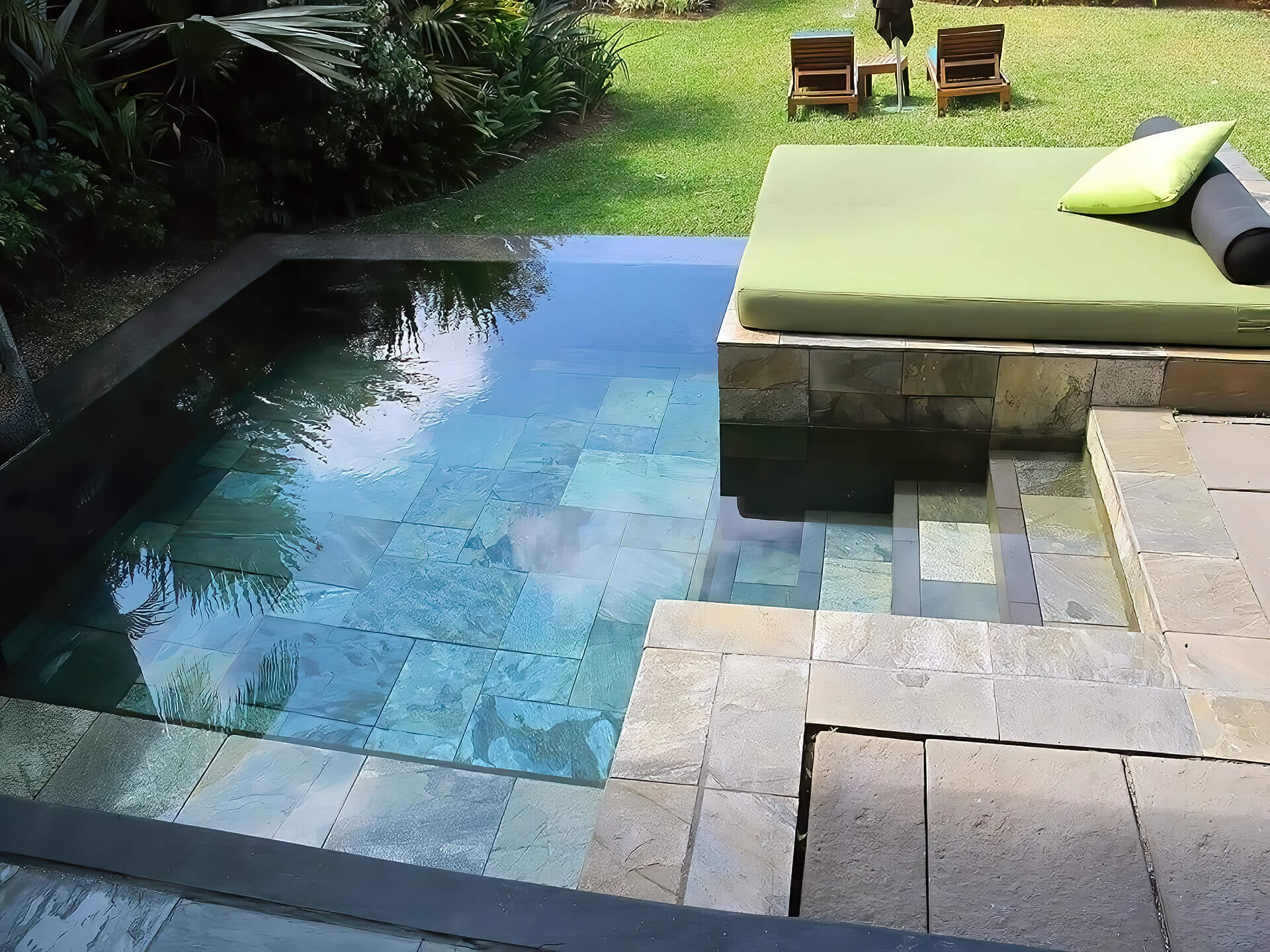 Plunge pools, inspired by the natural water bodies usually present at the base of waterfalls, are known for their association with cold water therapy, which provides various health benefits. Their primary purpose is to provide a similar experience right in your home.
They generally have luxurious seating areas and may even include spa jets for those who want to enjoy the benefits of hydrotherapy. So you can easily use them to deal with anxiety and relieve stress. Plus, they can provide a soothing experience to people with painful muscular injuries, promoting faster recovery.
A plunge pool can be used for swimming, though it may not be the best option for an extensive workout session due to limited space. However, the cold water and compact size of the pool promote increased blood flow and circulation. You can quickly solve this problem by adding swim jets. These jets add to the water resistance, providing a cardiovascular workout and helping to regulate blood pressure, allowing you to enjoy the benefits of a full-sized swimming pool.
And besides swimming, you can use a plunge pool for other forms of exercise by adding equipment like a water bike or an underwater treadmill, which offer a range of other health benefits. It can easily fit into a compact area and can be used for getting well-toned muscles and better cardiovascular health.
Finally, it can be the most effective and enjoyable way of relaxing on a hot summer day.
Advantages Of A Plunge Pool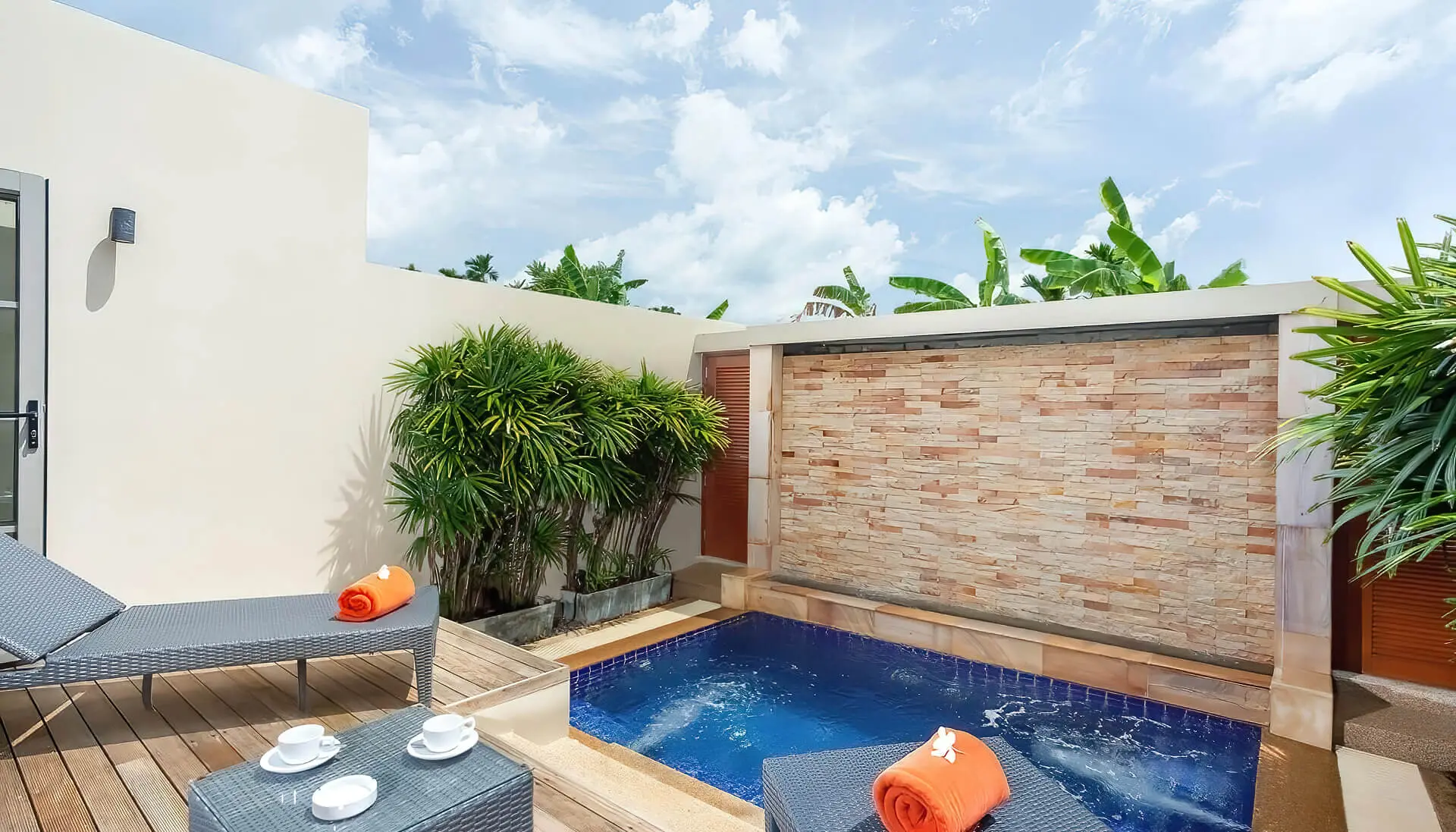 A plunge pool's benefits are not limited to relaxation and better health. There are other advantages as well. The biggest and most obvious is that they are the perfect alternative for people with small yards who cannot own a swimming pool. Usually, this is the case in big cities in Australia, where homes are clustered and space is limited.
Besides helping you enjoy the benefits of a swimming pool in your home, a plunge pool adds to the aesthetics, making any backyard look more attractive and stylish. Including this pool in your home design and planning, other features can ensure the best use of space while increasing its functionality.
Houses with a plunge pool also tend to have a higher value while appearing more attractive to prospective buyers. So you can get a higher price for the property whenever you plan to sell it. Alternatively, if you don't intend to sell the house, it offers a greater variety of opportunities to have fun.
For instance, supervising kids in a plunge pool is comparatively easier than using a regular swimming pool. And it can be the perfect setting to enjoy some time alone with your partner.
Different Types Of Plunge Pools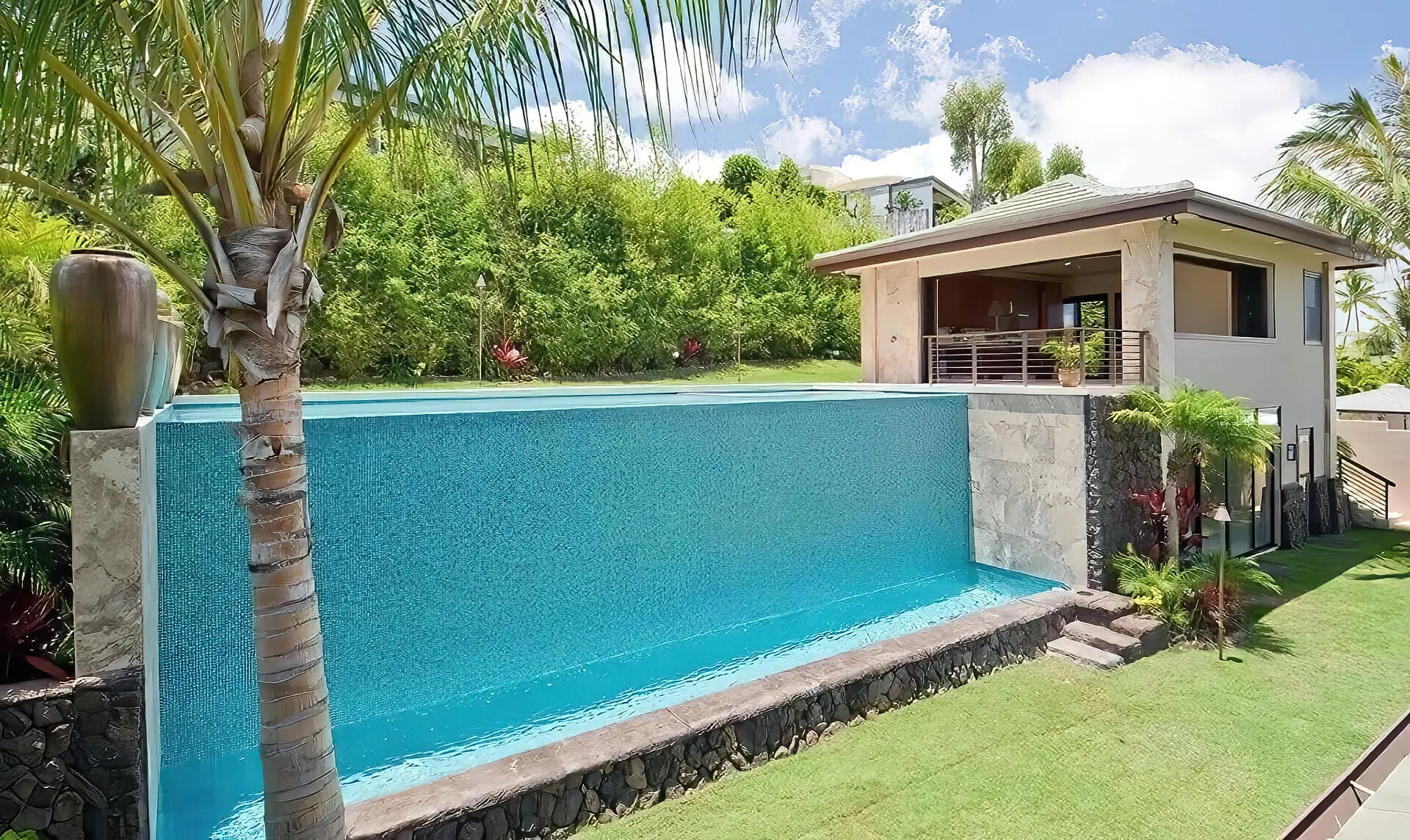 You can build a plunge pool above or around a full-sized swimming pool. This is especially beneficial for homeowners with limited backyard space, as a plunge pool can fit into a compact area and still provide the joy and benefits of having your own swimming pool.
Additionally, various plunge pool designs are available, allowing you to customise the pool to suit your preferences and aesthetic needs. Alternatively, an inground plunge pool involves the same work as building a swimming pool and offers its own set of advantages. If you're looking to save costs, an above-ground swimming pool is better since it does not require installation. However, it is not as attractive as an inground, which involves the same work as building a swimming pool.
As for the materials used to build various types of plunge pools, concrete is highly popular as concrete pools are easy to plunge pool design and develop per your requirements. You can even hire a skilled professional pool builder to help create the perfect pool that can justify the resources you've put into it.
Fibreglass is another popular option, but it may not be as adaptable since it comes with prefabricated pool shells. However, there is no shortage of designs; you can use various water features, lighting, and colour options to improve the aesthetics.
Both concrete and fibreglass pools are good options for long-term durability and reliability. In contrast, those made with cheaper materials, such as DIY ones, only last for a few years before they need to be replaced.
Such pools also require frequent repair and maintenance and, as such, may not offer you the best value for your money. That's why spending more once on a higher-quality plunge pool can help save a lot of hassle later.
The Costs Of Different Plunge Pools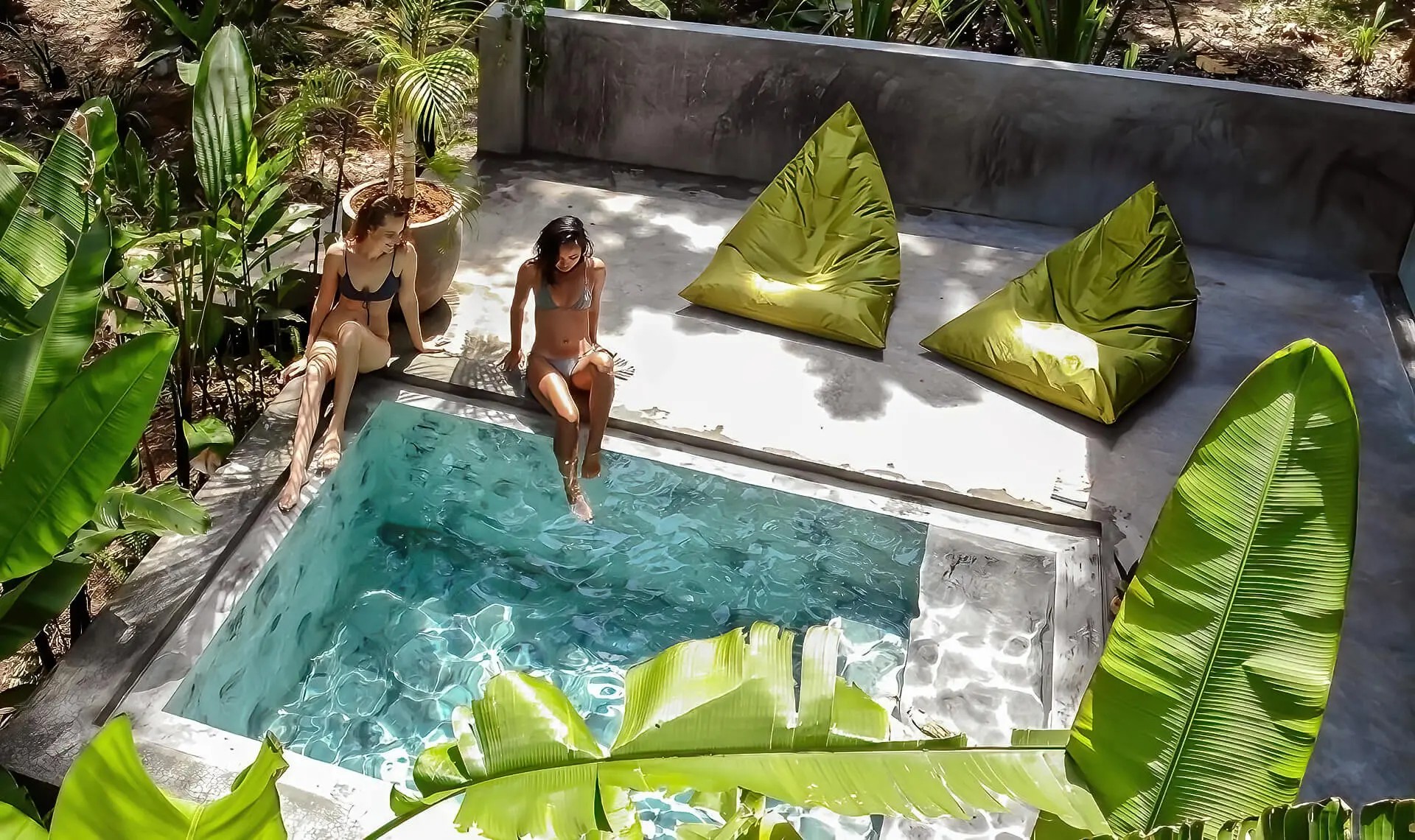 Due to the differences between various types of such pools, estimating the installation cost can be challenging. There are several factors to consider, such as individual requirements, size and type of backyard, and more. That's why the cost of installing a new plunge pool has to be estimated case-by-case, with professional consultation.
Estimating the cost of a concrete plunge pool is exceptionally difficult, as they are constructed according to an individual's particular needs. For such pools, factors such as the design of the plunge pool and the prevailing conditions at the site determine how complex or straightforward the installation will be.
Last but not least, you need to consider the cost of fencing as plunge pools need to be fenced on all sides in compliance with the Australian Standard 1926.
The Small Pool With Great Advantages
A plunge pool can be the perfect addition to your yard, with many benefits and advantages.
The best part is that you can install it in almost any type and size of yard. And you can even customise it according to your specific needs to make it look attractive and maximise its functionality.
Consider the various factors and consult a professional who can help select the most suitable option. Consulting with a professional can also help you get the pool installed most efficiently, so you can enjoy its benefits in no time.
Please do not hesitate to contact us at The Pool Co. As Sydney's premier plunge pool builders, we have the experience and expertise to build the perfect plunge pool for you.
That said, we've reached the end of our guide. It's a wrap; goodbye and takes care!