The early bird catches the worm — the same goes for pool installation and accessorising.
Waiting for the weather to warm before you begin reno projects in the backyard pool isn't the best strategy. After all, spring and summer are the peak months for the pool maintenance, during which service companies are booked for months.
The fact remains that maintaining and renovating a pool requires some time-consuming research. If you already have a pool in the backyard and plan to add some functionality or make it more interesting, this is the list.
These pool accessories are well-suited for different pool needs; some make maintenance more accessible, while others make you never want to head back inside. With that said, there's no time to waste — let's get started before swim season comes around!
Cool Pool Accessories for Every Pool
1. Ideal Pool Equipment For All Seasons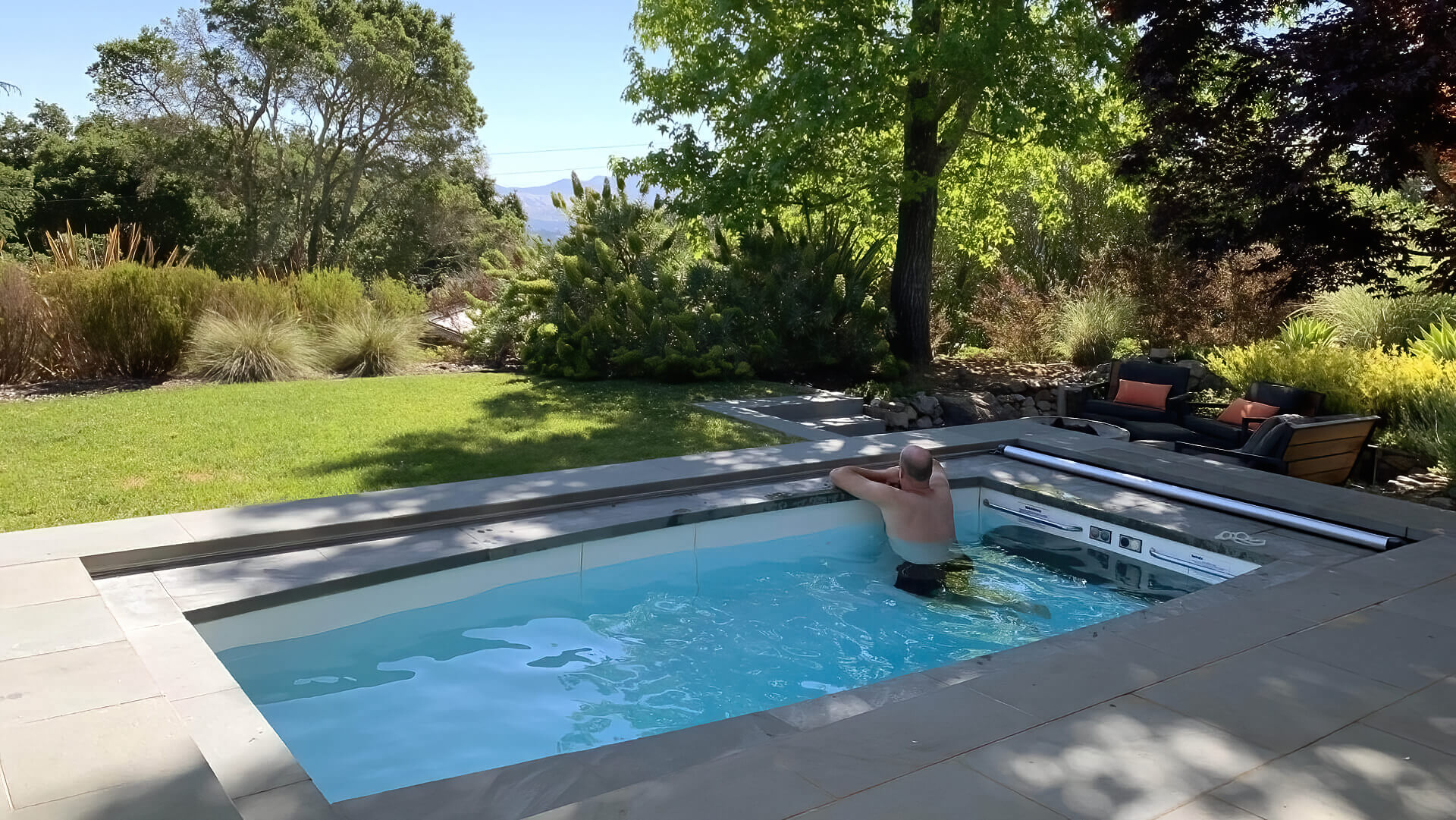 a) Mesh Pool Skimmers And Baskets
Not all of us can afford to hire a pool boy to fish out leaves from the water every other day. At the same time, maintaining a lush green lawn or garden to create the perfect poolside ambience will leave the pool water less than clear blue.
With that being said, the most inexpensive way to remove garden debris and other contaminants are to buy pool skimmers or cleaners. A filthy pool is a breeding ground for disease and home to uninvited frogs. So, maintaining a pristine pool with daily cleaning is more than just for aesthetic purposes.
Just be careful not to tip over while trying to catch floating leaves!
b) Robotic/Automatic Pool Cleaners
Cleaning pools day in and day out can get tedious. After all, who wants to spend more time cleaning than swimming?
Perhaps a few lazy geniuses gathered to present the world with automatic pool cleaners with this thought in mind. Whether you opt for a suction-side pool cleaner or a robotic one, consider these accessories as a vacuum cleaner for a pool.
Whether it's for a mossy layer that has formed on the pool bed or floating debris defiling the clear waters, these machines are a big help. Lounge by the poolside with a cold beverage, and watch as the device does your job.
c) Pool Heating
Everybody knows that summers are for frolicking in the pool — then why not winters?
On the other hand, pool water may become too excellent for swimming, even during summer evenings. The one solution to both these problems is installing a pool heater to control the temperature of the water.
Heated pools stretch out pool season to cover all the months of the year. Moreover, there is something therapeutic and romantic about a steamy dip under the stars.
d) Pool Lights
Not just stars, you can even use artificial illumination to maximise the thrill of a late-night swim.
Whether you prefer colourful floating lanterns or the more understated LED wall lamps, lighting up the pool will add a touch of elegance. These are also great functional party decor for pool parties that continue through the night.
Anyhow, outdoor pool lighting keeps people from slipping into the darkness and falling into a pool. Although it makes for a funny story, this can prove fatal, especially if kids run around the house.
e) Floating Accessories
Nothing sets the vibe quite like bright-coloured floating toys if you are looking for light-headed fun.
Whether you are looking for floating recliners or inflatables that look like delicious doughnuts, these accessories have a fun and relaxing element. Flotation devices are great for teaching kids (and adults) swimming.
Imagine how great it feels to sit back on a recliner in the middle of the swimming pool with an inflatable flamingo-shaped cup holder holding your drink. Moreover, this is one of the cheapest pool supplies on this list.
f) Speakers
Is your pool not big enough for cascading waterfalls? Install speakers near the poolside area to imitate the noise instead. You can even add insect noises to the sound of ocean waves or babbling brooks to bring in the feel of a tropical island.
Alternatively, there are plenty of portable speakers on the market that are affordable and waterproof to boot.
2. Ideal Accessories For Large Pools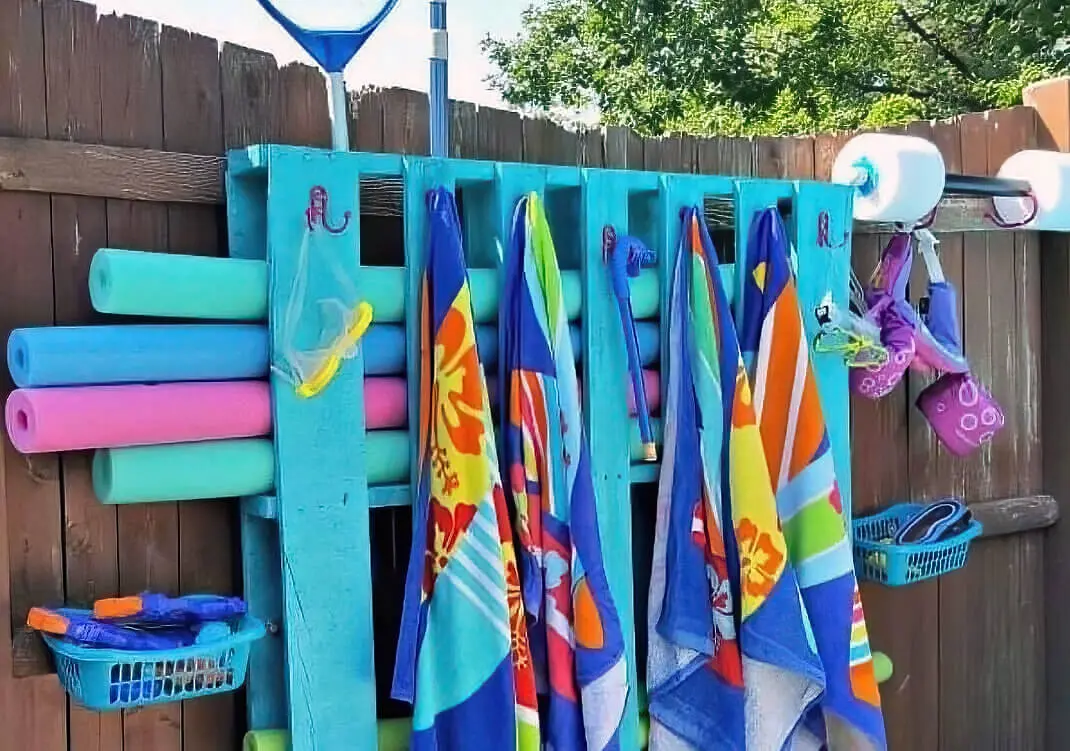 a) Waterslides
Enjoyed by kids and fun-loving adults alike, waterslides amuse and entertain and add a whimsical, family-friendly look to the poolside.
If you have kids in the house, be prepared to have little guests come over every weekend; this addition to the pool will make them the most popular kid in class. At the same time, even teenagers and adults can reap the stress-busting benefits of splashing into the refreshing water.
After all, who doesn't like a mini water park just outside the back door?
b) Waterfalls And Fountains
Perhaps a more grown-up approach to decorating the pool would be to add waterfalls and fountains. Don't get it wrong — the whole family, including the kids, will love standing under the waterfall to feel the gushing cold water.
At the same time, cascading water is also equally refreshing to look at from afar. Even small fountains, placed strategically, can add an aura of luxury and sophistication to your homely backyard.
Not to mention how the sound of gurgling water will put you in peace; it is indeed the best music to fall asleep to as you lounge by the poolside.
3. Small Pools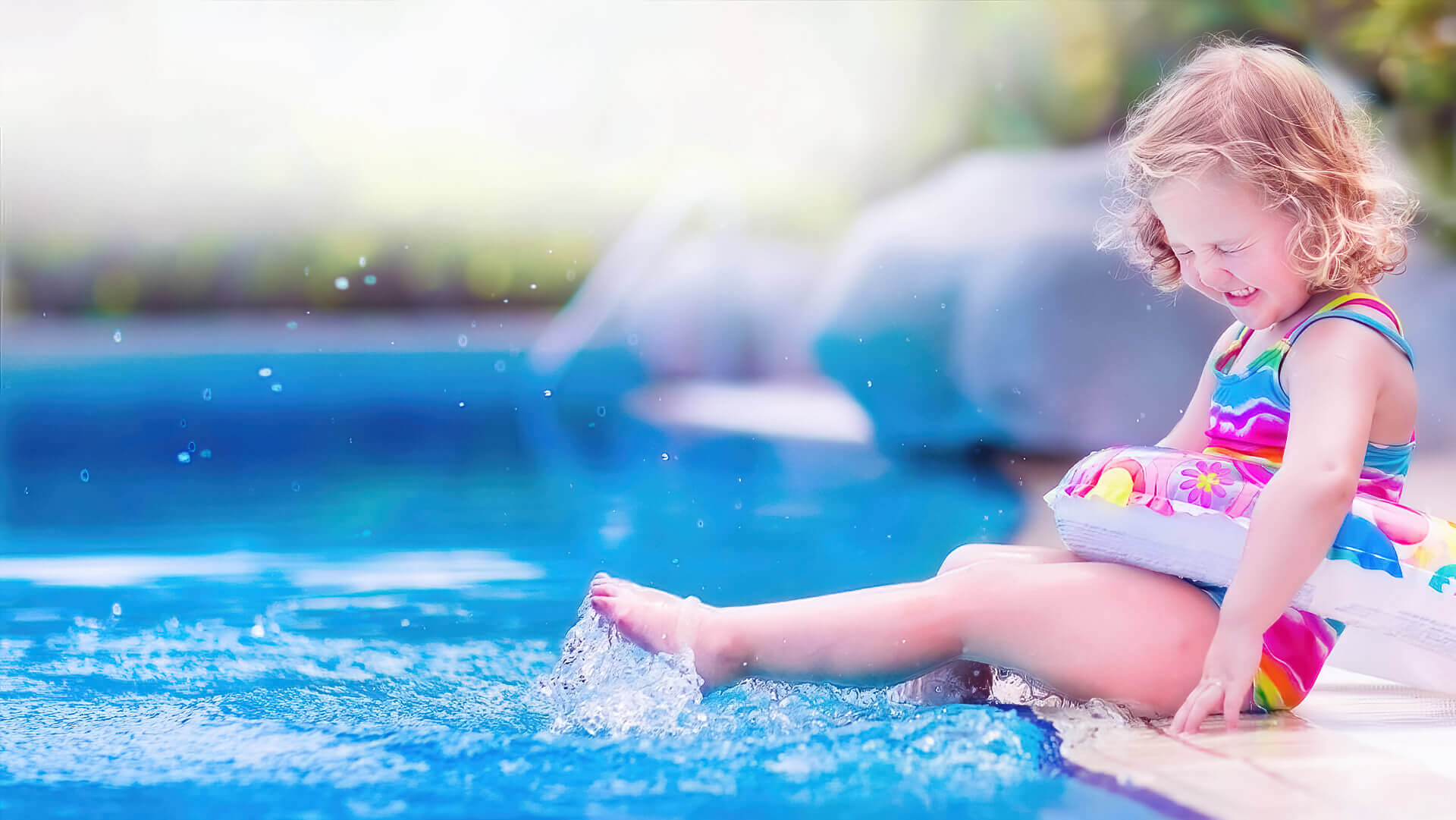 a) High-Powered Jets
Does a bubbling pool that aids in relieving stress and soothes backaches sound tempting? If yes, then it's time to invest in high-powered jets. That said, plenty of spa jets are available on the market, and they can turn your small swimming pool into an oversized jacuzzi. Better yet, install multi-massage jets for the total spa experience!
The choices are endless — from rotating single pulses for your shoulder blades to double vibrations meant for foot therapy. Suffice it to say getting a massage while sitting in a heated pool after a long day is unbeatable.
On the other hand, smaller pools, such as plunge pools, should not deter you from exercising. Of course, you may not be able to swim seven laps because of the size constraints, but the addition of powerful swim jets allows you to swim in place. So, stay cool even as you work out!
The Complete Pool Accessories Guide
Soak up the sun and the fun with this swimming pool equipment that takes your pool parties up a notch.
Like the accessories you don before heading out, these pool accessories aren't essentials. Instead, additions, such as pool lights, can be compared to the watch you wear on your wrist. It's helpful because it tells you the time while being a style statement.
Whether looking for functional items, entertainment for the kids or pleasing decor, dip your toes into these projects for a better poolside experience. Happy Swimming!