If you're embarking on a project of pool fencing, that clearly implies an existing backyard swimming pool. Your swimming pool is ready to ensure endless summer fun.
Building a fence around your pool in the backyard is always a good idea because you don't want any accidents while hanging out around the pool. Plus, Meeting the pool fence requirements is a legal necessity in New South Wales. So, your summer pool party will be much safer if you have a pool fence.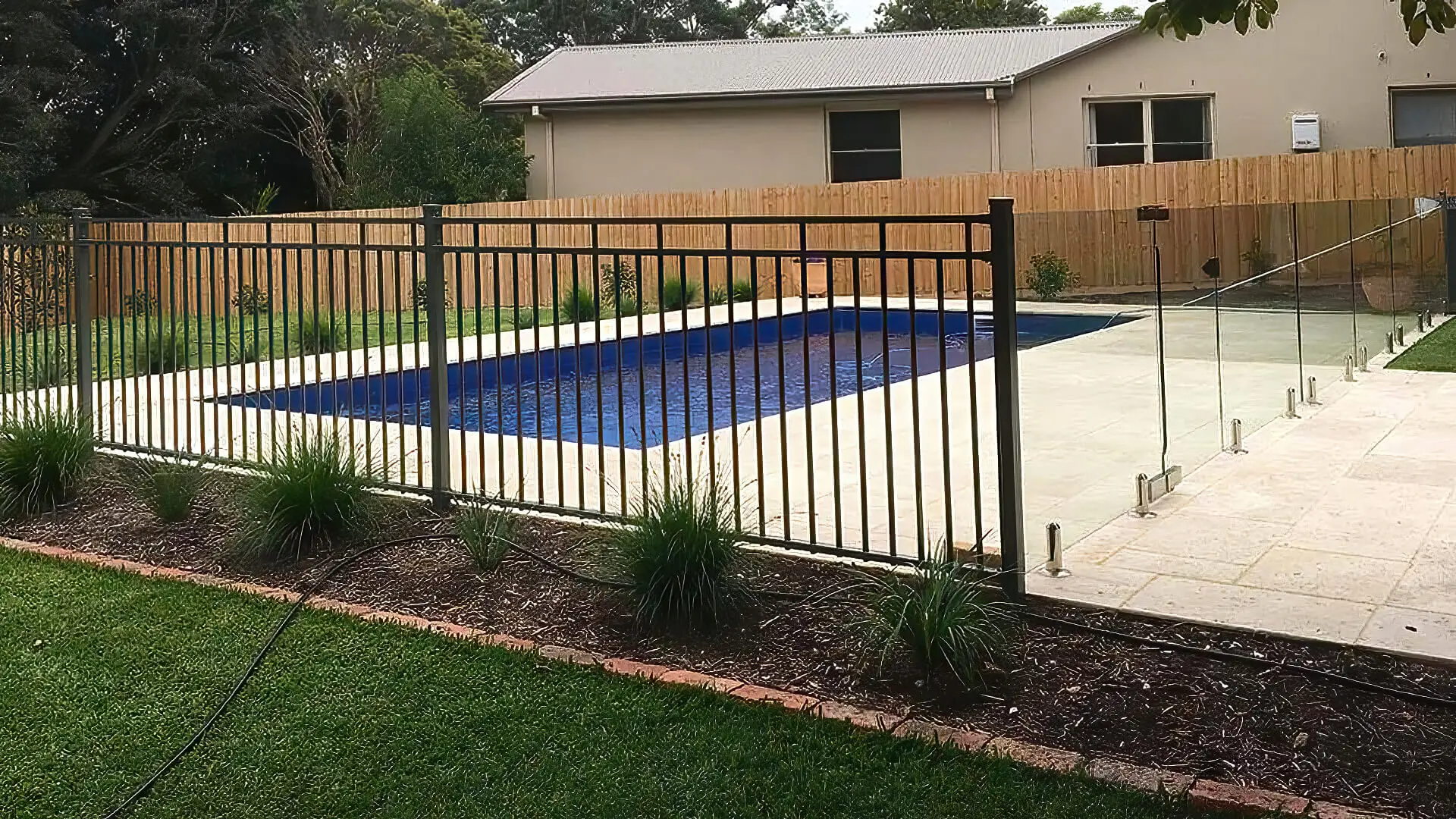 Aside from the safety component, a beautiful pool fence can make your backyard pool much more stylish. It can enhance the aesthetic appeal of your entire backyard. But, before you contact your contractor and dig up the poolside, it is best to have some stylish pool fence ideas.
In this article, we're here to highlight some of the best pool fence ideas relevant in 2023. Without any further ado, let's dive in!
Best Pool Fence Ideas Of 2023
Stone Fence For A Natural Look
We usually consider a series of metal or wooden posts when building a fence. But you can always experiment and try out new styles, opting for a more natural-looking fence for your backyard pool.
For instance, how about building a stone wall around the pool? You can use stones of various colours and textures to create a natural and aesthetically pleasing fence. It can add a unique and natural dimension to the pool, and every time you hang around the pool, you'll get the feeling of visiting an exotic location.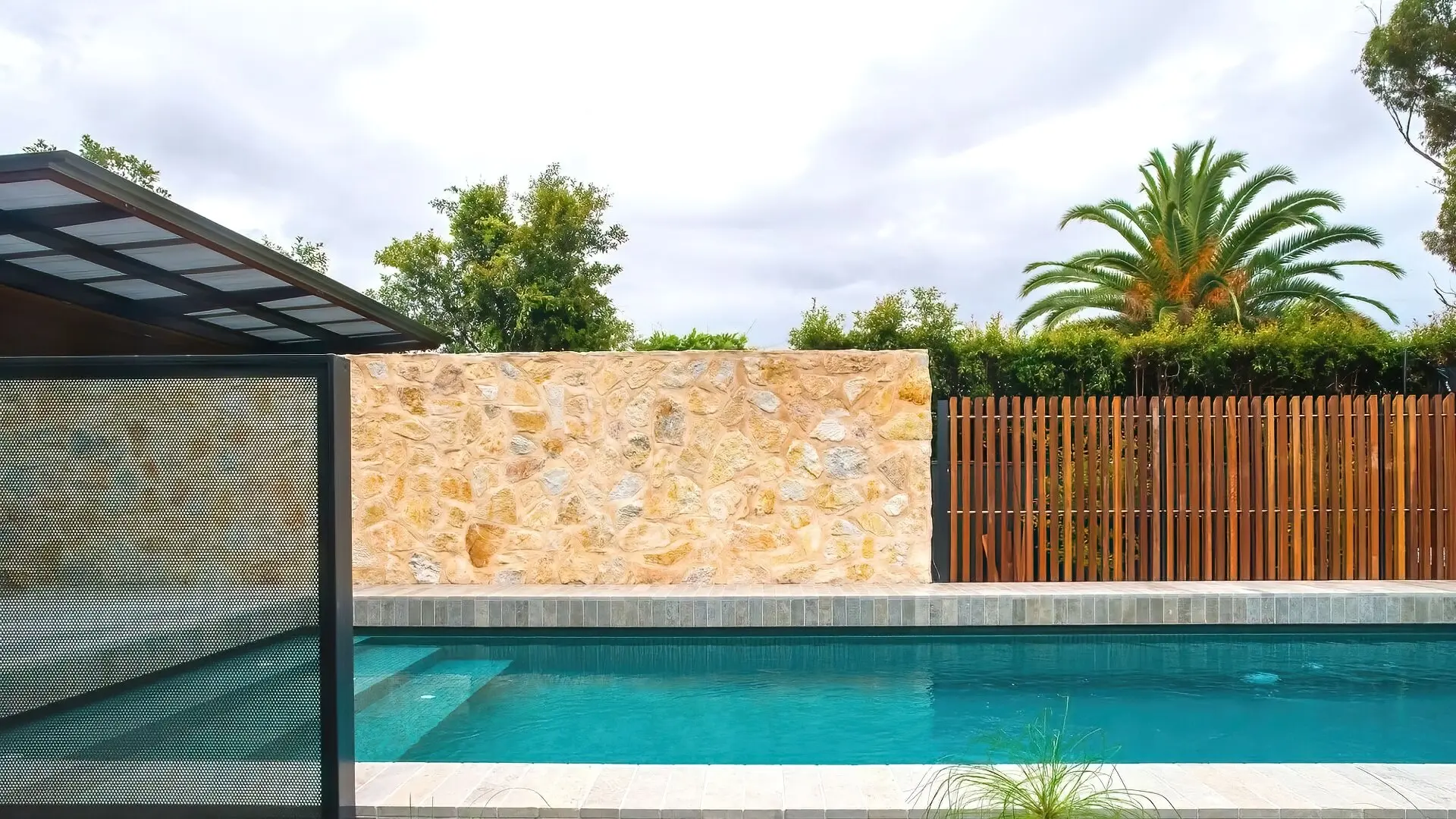 Vertical Boards For Better Privacy
If you live in an urban area, it is most likely that your house is closely adjacent to another residential property. So, privacy becomes an issue in densely populated urban areas.
You might have to deal with some nosy neighbours every time you decide to hang out there. And that's why to utilise vertical wooden boards for constructing your wood pool fences.
These tall wood fencing options provide significant privacy to your backyard swimming area. You can also customise the vertical boards' colour and spacing to make the pool fence safe and stylish.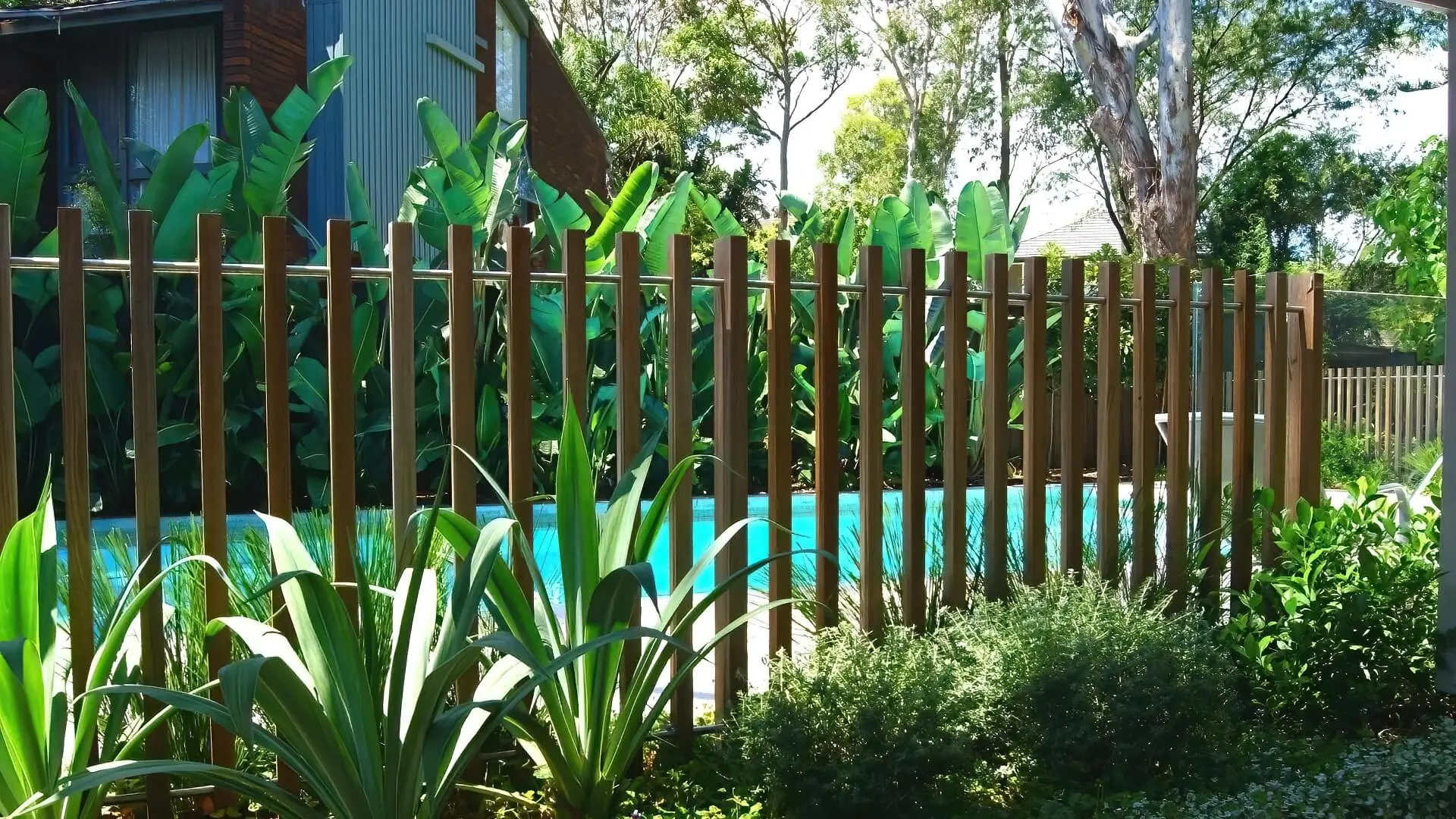 Posh Contemporary Glass Fencing
The major disadvantage of installing a pool fence is that it blocks the view of your beautiful backyard pool. But it's a different story if you're planning to install a contemporary glass fence around your pool. A fence composed of tempered glass panels ensures an unobstructed view of your pool, providing safety with its impact-resistant and durable properties.
However, it is an expensive option, so if you're running tight on the budget, you can go for a plexiglass fence. It looks precisely like tempered glass but costs almost half, meaning it can be an affordable alternative to a tempered glass pool fence.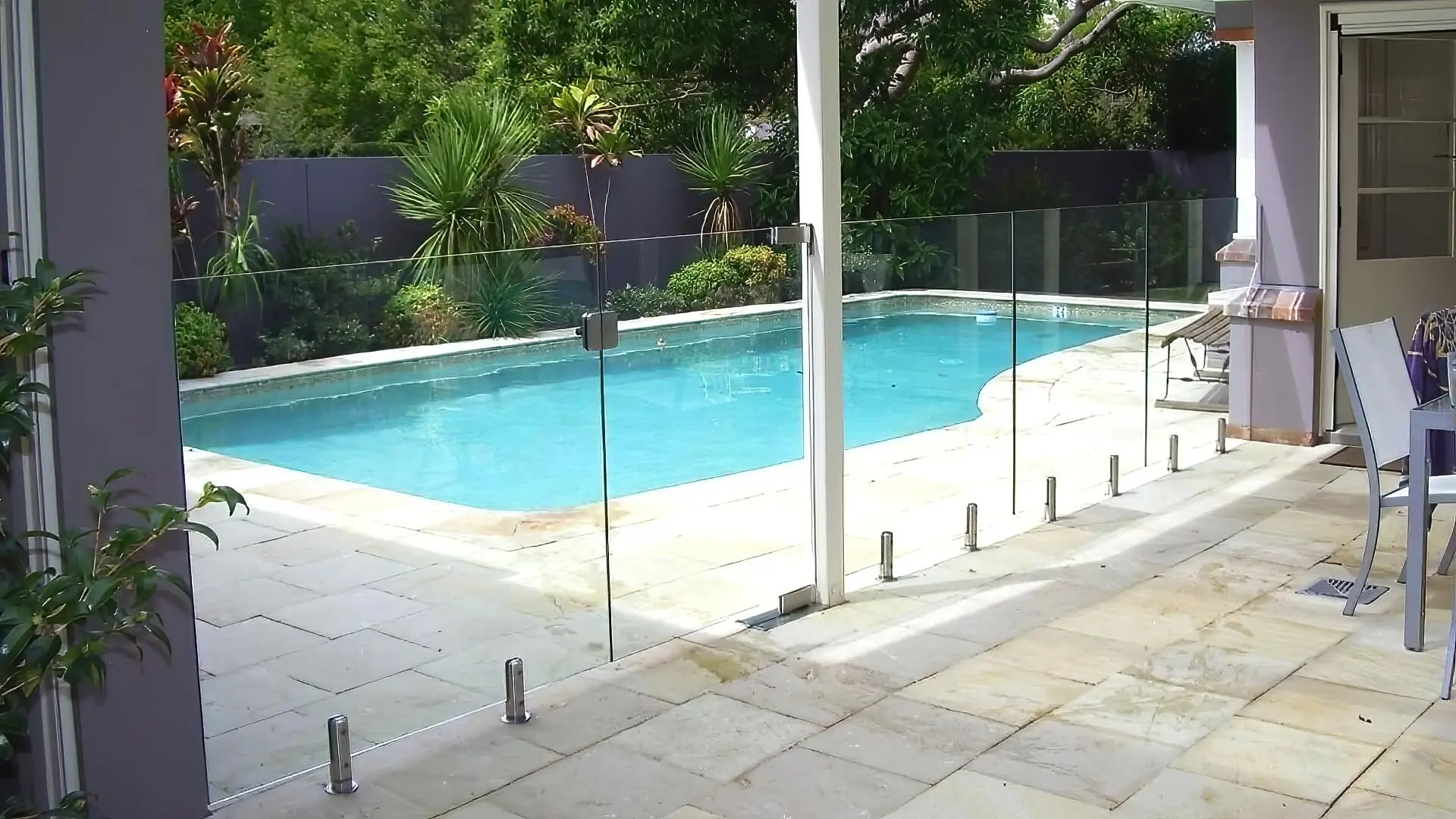 Metal Fencing For Better Durability
When building a fence around the backyard pool, you want it to last a long time. Hence, a metal pool fence becomes a choice of preference for pool owners. Metal fencing ideas around your pool are always a classic option as they are highly durable and easily customisable.
In this context, steel fencing is the most durable option, as steel is a heavyweight metal. And if you can install a galvanised steel fence, you need not worry about changing it anytime soon. Aluminium is also a popular metal fence choice as it is lightweight, resistant to corrosion and low maintenance.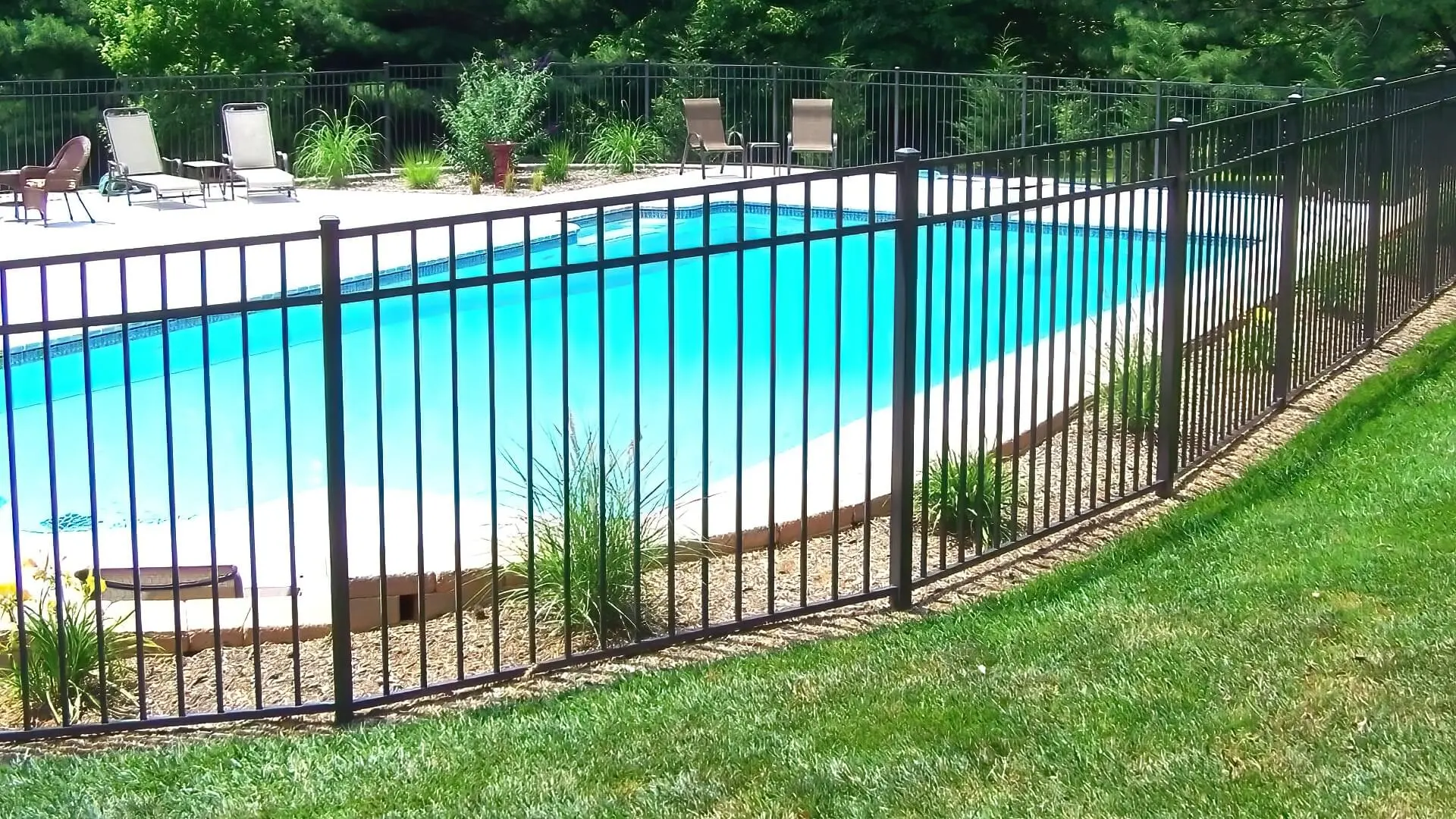 Affordable Mesh Fencing
Affordability is an important criterion to consider while installing a pool fence. While you want to make the pool look good, you don't want to go bankrupt doing that. It is best to develop simple and affordable ideas for your pool fence.
That's where mesh fences come in. Even though they are not as aesthetically appealing as glass fences, mesh fences are incredibly pocket-friendly.
They are also impossible to climb and are perfect for keeping children from falling into the pool. Mesh fences are also soft, so kids won't get injured if they accidentally bump into the pool fence while playing in the backyard. But they are not very long-lasting, so you might need to replace them after a while.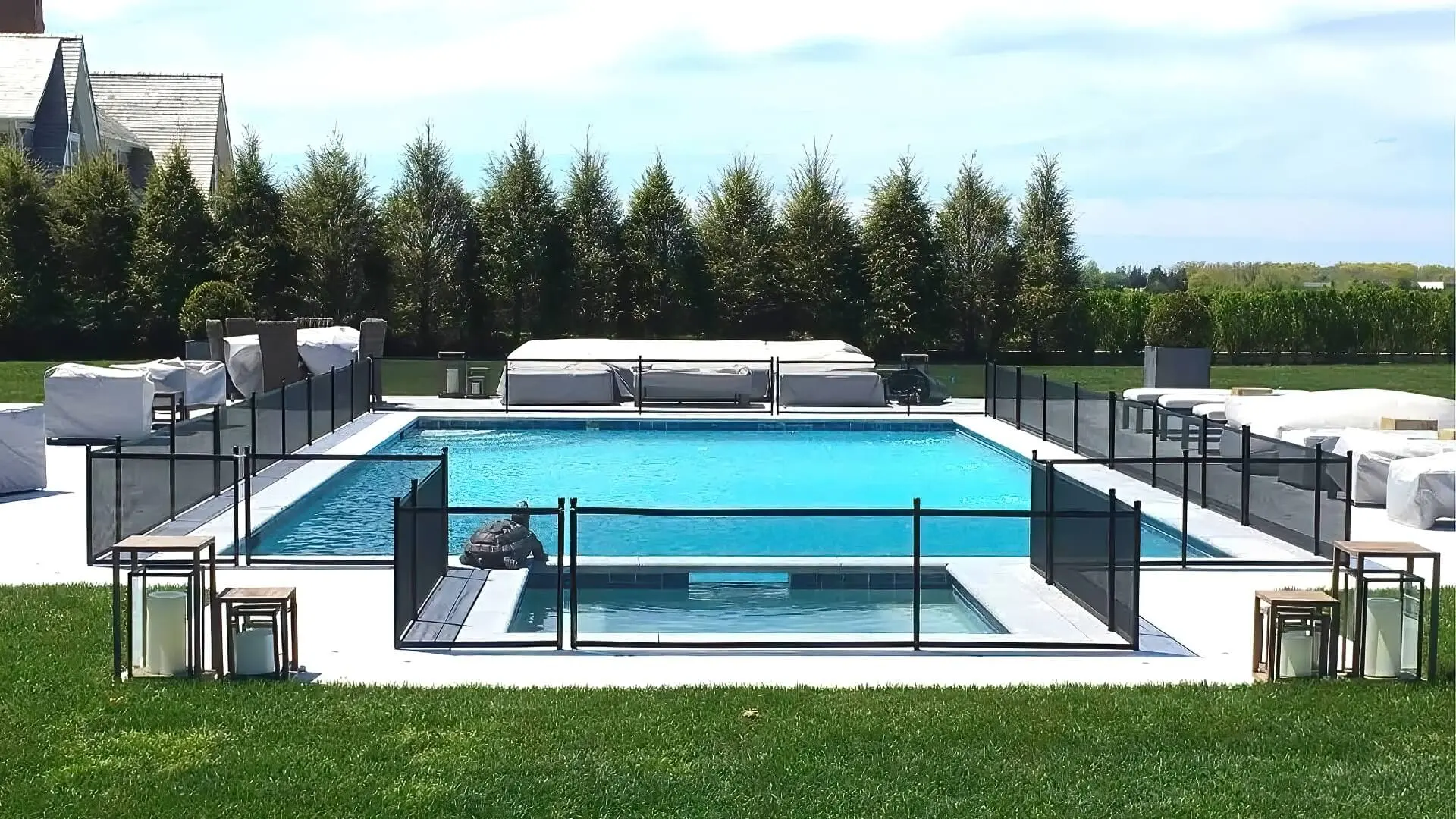 Natural Plant Fencing
Who doesn't like a bit of greenery around their backyard pool? While plants don't act as traditional pool fences per building codes and regulations, you can use them to enhance the aesthetic appeal of your pool and disguise other fences.
A hedge pool fence comprised of evergreen and impeccably trimmed plants adds a natural ambience around the pool. Incorporating palm trees into the blend adds an extra touch of style and beauty to the pool fence.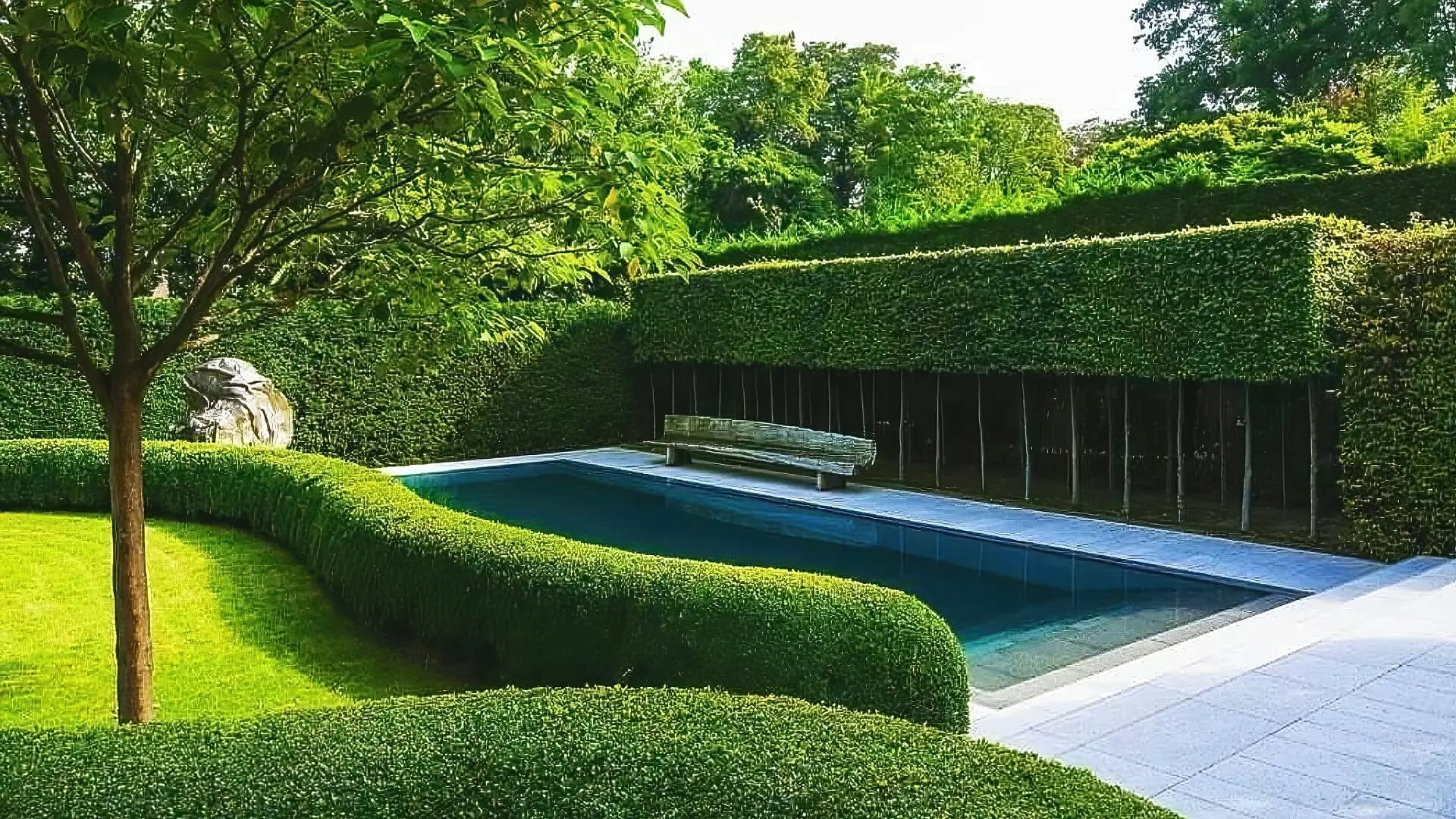 Concrete Fencing For Safety
Fulfilling safety requirements is a crucial element when erecting a pool fence; a solid concrete wall offers unparalleled security. As concrete walls are not easily scalable, they are the safest fencing option for your backyard pool, especially if you have kids.
Also, you can use cinder blocks of different sizes to construct an elegant and smooth concrete wall around your pool that gives off a European vibe.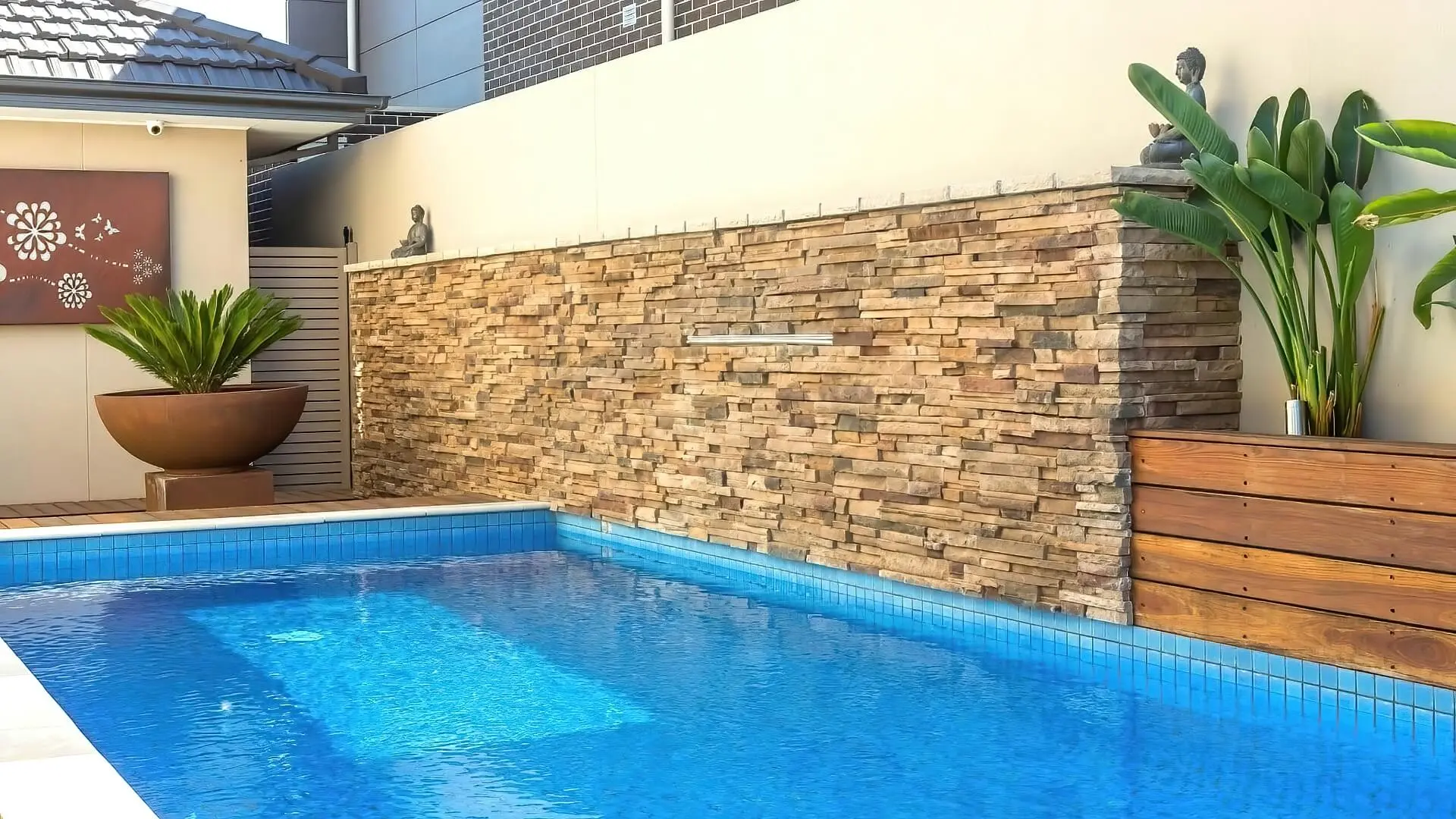 Best Pool Fences For 2023
While hanging around the pool sounds fun, you must take necessary precautions to avoid tragic accidents. Coming up with a good pool fence idea not only ensures safety and privacy but also adds to the aesthetic appeal of your backyard.
So, choosing a pool fence idea that might go well with your backyard design is best. In this context, we hope our article has helped you get some fresh perspectives regarding some of the most trending and stylish pool fence ideas.
You can also roll up your sleeves and look into more innovative ideas. Take care, and we'll see you next time with another exciting guide; bye!