Who doesn't love a beautiful pool in their backyard? The poolside can be a great place to hang out during the summer.
But long does it take to build your own swimming pool? Building a pool from scratch is a mammoth task, especially if it is your first time. Developing a proper design and getting all the necessary permissions from the local authority can take days or even months.
The time duration varies depending on the type of pool you select, as pool ownership involves many factors. Also, if you keep delaying, construction costs will increase unnecessarily. Hence, you have to frame the timeline considering all these factors.
It can all be pretty daunting, so we're here to help you. We'll discuss the amount of time it might take to build a pool by considering several factors.
So, ready to build your dream pool for your backyard oasis? Let's dive into the pool installation and construction process!
Swimming Pools - The Initial Planning Process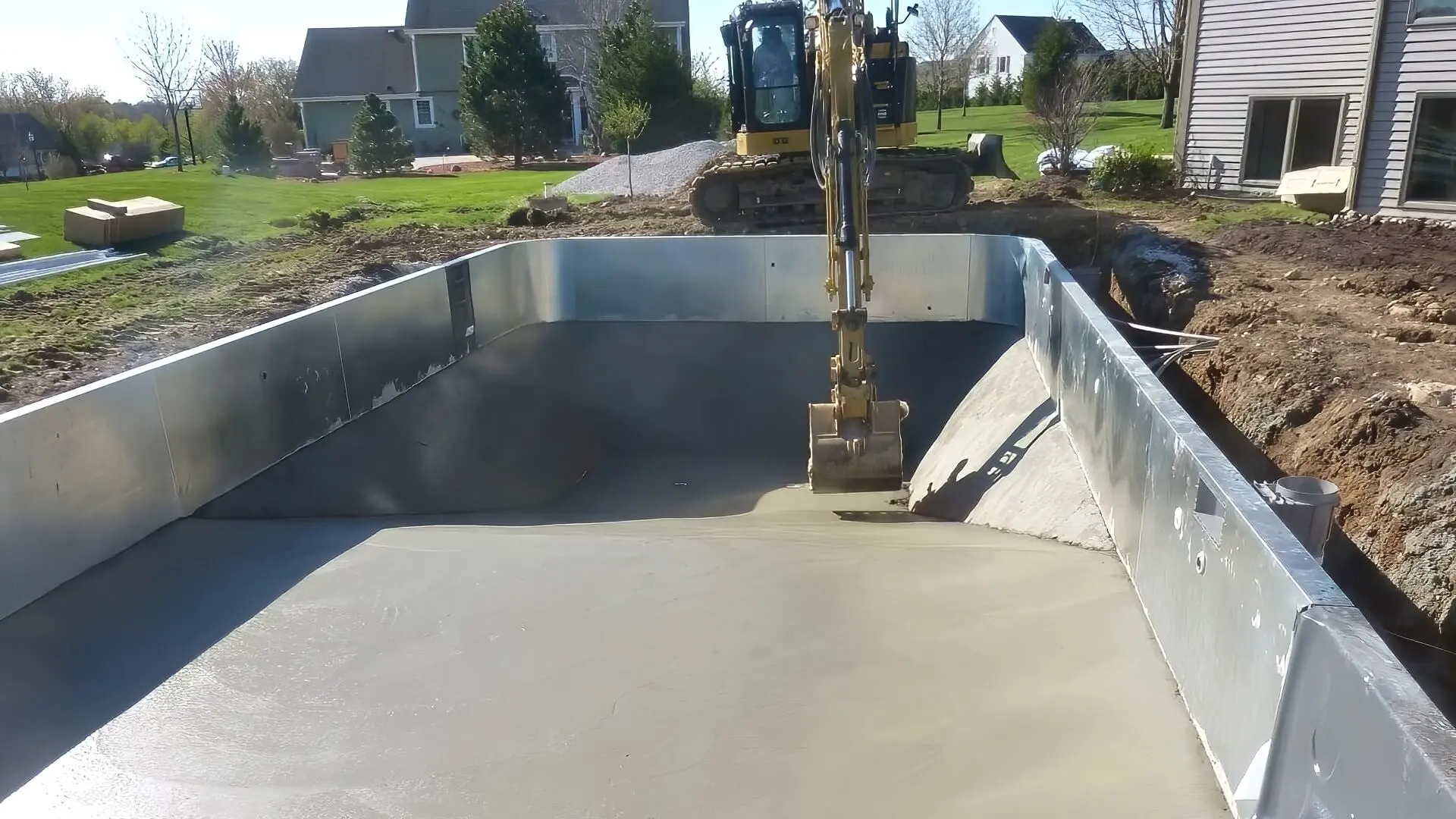 Planning for your pool, including above ground pools, can be an involved process. Several factors require consideration during this phase:
Size and shape of your pool
Backyard design
Location of the pool
Time of the year you want to install the pool
So, it is evident that the entire duration of building a pool depends significantly on the time you invest in deciding your preferences. Planning is expedited if you consider a more straightforward option, like a plunge pool.
However, if you're keen on a pool with detailed and complex shapes, like a concrete pool, it necessitates substantial time for design and planning. Sometimes, it may take weeks to come up with a good plan.
When you build a pool, it will stay in your backyard permanently, so it is best to take your time to make the right decisions. Sit with your architect and carefully discuss the plans and designs before making any final decision. Invest as much time as possible in this planning process to avoid unprecedented delays in the construction work.
The Pool Type
As previously stated, the time required to install a pool, including fibreglass pools, depends significantly on the pool type. If it's a fibreglass or ceramic pool, it will take much less time to install the pool as the shell comes pre-built in this case.
You can choose the size of the pool shell while installing a ceramic or fibreglass pool instead of discussing various pool designs with the contractors. Also, you can have water in your fibreglass pool within a few days and complete the installation process within a couple of weeks.
On the other hand, if you want to build a concrete pool from scratch, you must invest more time in planning and designing the pool. There are no limitations in shape or size in the case of a concrete pool, and you can let your imagination run free. But it might take several months or even more to complete the complex design of concrete pools and build it properly.
Furthermore, whichever type of swimming pool you install, you might need to spend an extra three to six months finishing the entire pool landscape. You can use this time to install a suitable pool fence and add other final touches to make the poolside safe and stylish.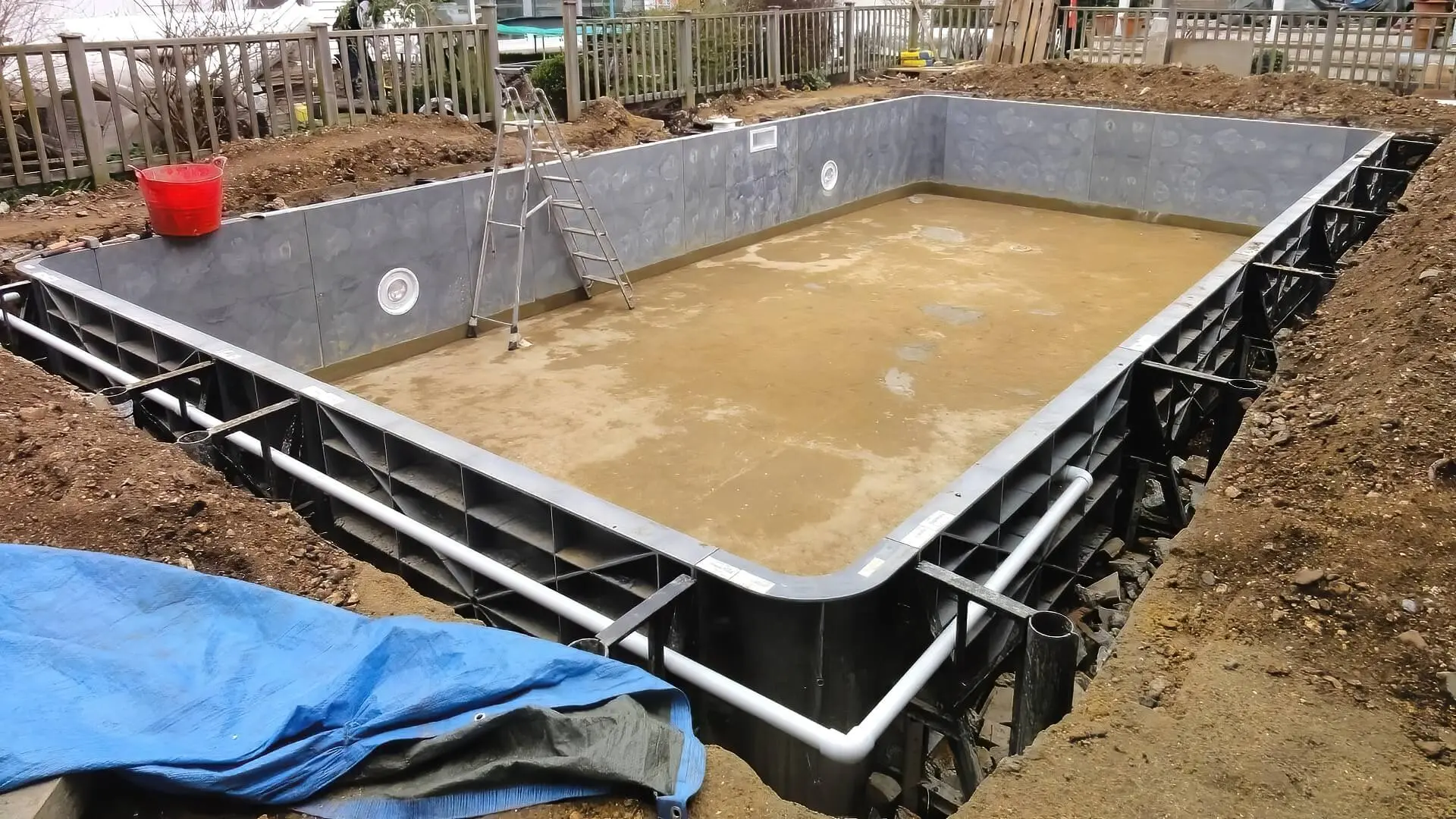 Time Of The Year
If you live in Sydney, you'll likely want to finish building the new pool by November or December so it's ready to use by summer.
Hence, initiating discussions with contractors around June or July for your mid summer pool projects in Sydney is optimal, especially if you want to relish a long, warm season in your new pool. Many retailers even offer incentives and discounts if you contact them during February or March.
The summer weather in Sydney is ideal for undertaking any major construction projects. People frequently embark on mid summer pool builds or even renovate their properties during this season, given the predictability of the weather. Hence, the demand for swimming pools during mid-summer increases dramatically in Sydney.
However, you don't need to have any summer fun if you start building the new pool in November or December. But, it is always better to begin planning the project early to get sufficient time to finish it properly.
It is best to start planning in January or February. That way, you can install the pool and finish the landscaping by spring. Thus, you can have a new pool area ready for the next year's summer. You will get plenty of time, and don't rush to finish the construction project.
Gaining Consent From Local Authorities
Before building a new pool, getting the necessary permission from the local authorities is mandatory. After you've completed the planning process, you need to lodge a development application with the local authorities to gain the required permit to build the pool. The application will highlight the entire construction plan of the swimming pool, along with the safety standards.
It usually takes four to six weeks to process the pool building permits. However, the processing time varies in different towns. Also, it often takes more time to process the permit during summer as it is the peak season for the pool industry in Sydney.
Your pool construction cannot start unless you get a permit from the local authorities. Losing the development application as early as possible is best to avoid unnecessary delays in the project's timeline.
Hiring Contractors
Not only pool builders, but you'll also need a whole group of other contractors while building your pool, including electricians, fencers, architects, and more. Hence, the availability of a local pool builder will significantly determine how long it will take to complete the swimming pool before you can use it, along with the building approval process.
Most pool builders, like our professionals at The Pool Co, recommend a team of contractors capable of completing the project within the planned timeframe. You can also hire experts from any professional firm who'll plan the entire project and help you get in touch with these other contractors in no time. This way, you can have a new and fully functional pool in your backyard within a few months.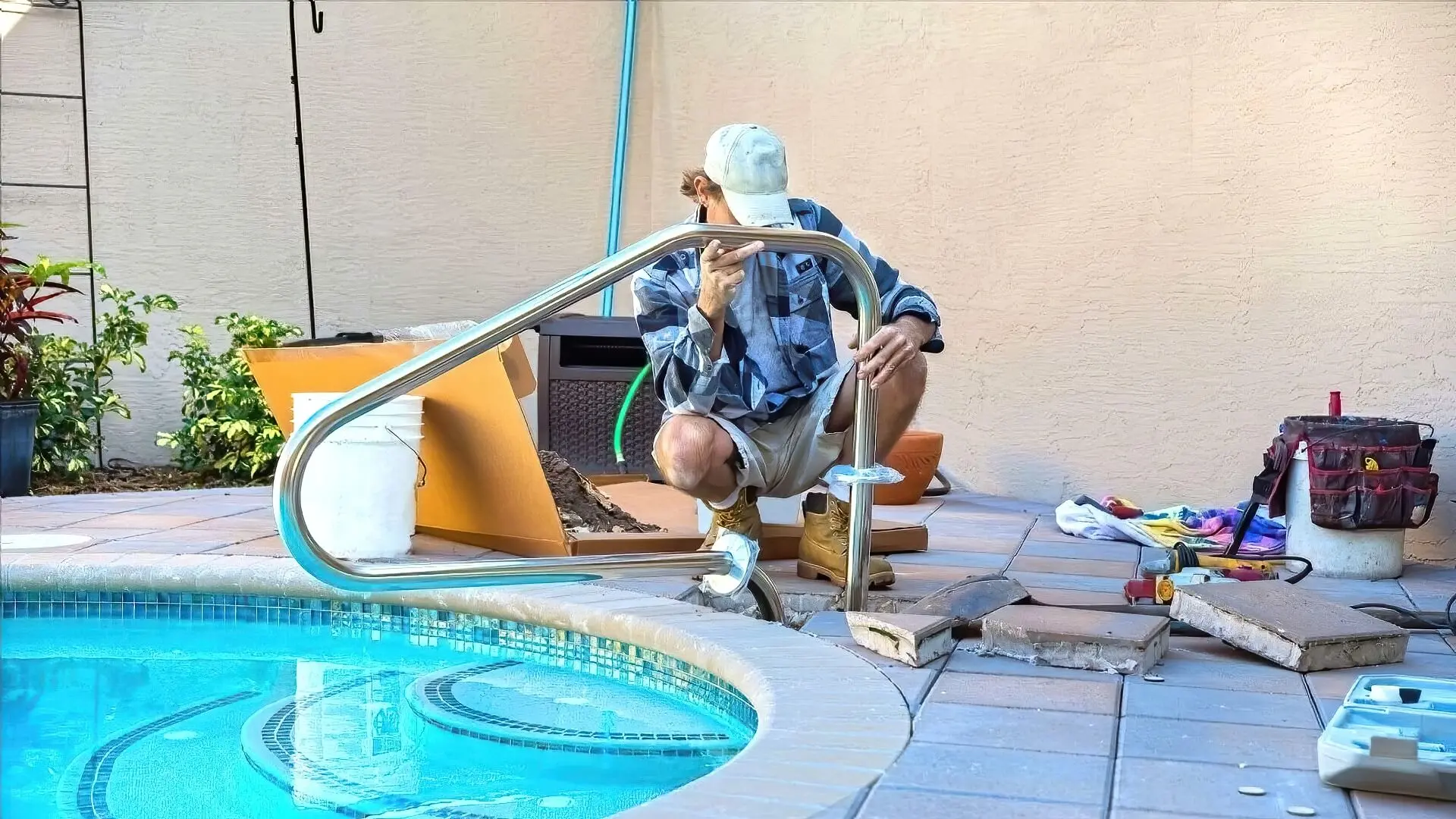 Sydney Pool Building Process
Undertaking a construction project like building a new pool from scratch can be a humongous and time-consuming task.
So, it is best to determine a fixed timeline before taking on such a project. After going through our article, we hope you have a better idea regarding the various factors that can impact the timeframe of this project.
We suggest you invest ample time during the initial planning process to avoid any significant glitches during the construction of the new pool. Also, try to start the planning process as early as possible to avoid delaying the project. Remember to consider things for your new pool, such as pool fencing, pool equipment, water features, and the types of pool water you prefer.
If you are ready to build your pool in Sydney, contact us! As authorised Compass Pool dealers, The Pool Co has an expert team of pool designers and builders ready to transform your home into the paradise of your dreams. So, speak to the pool builder Sydney locals trust today!
And on that note, we'll sign off. Until next time, good luck with your pool project!