If you're a competitive swimmer or enjoy a cool splash every evening, installing a pool in the backyard is a great idea!
In fact, with the lack of space in most apartments and other residential areas, lap pools have become quite popular among homeowners. They are narrower than regular pools, and the design is quite practical for those who want to practice multiple swim laps in the privacy and comfort of their own homes.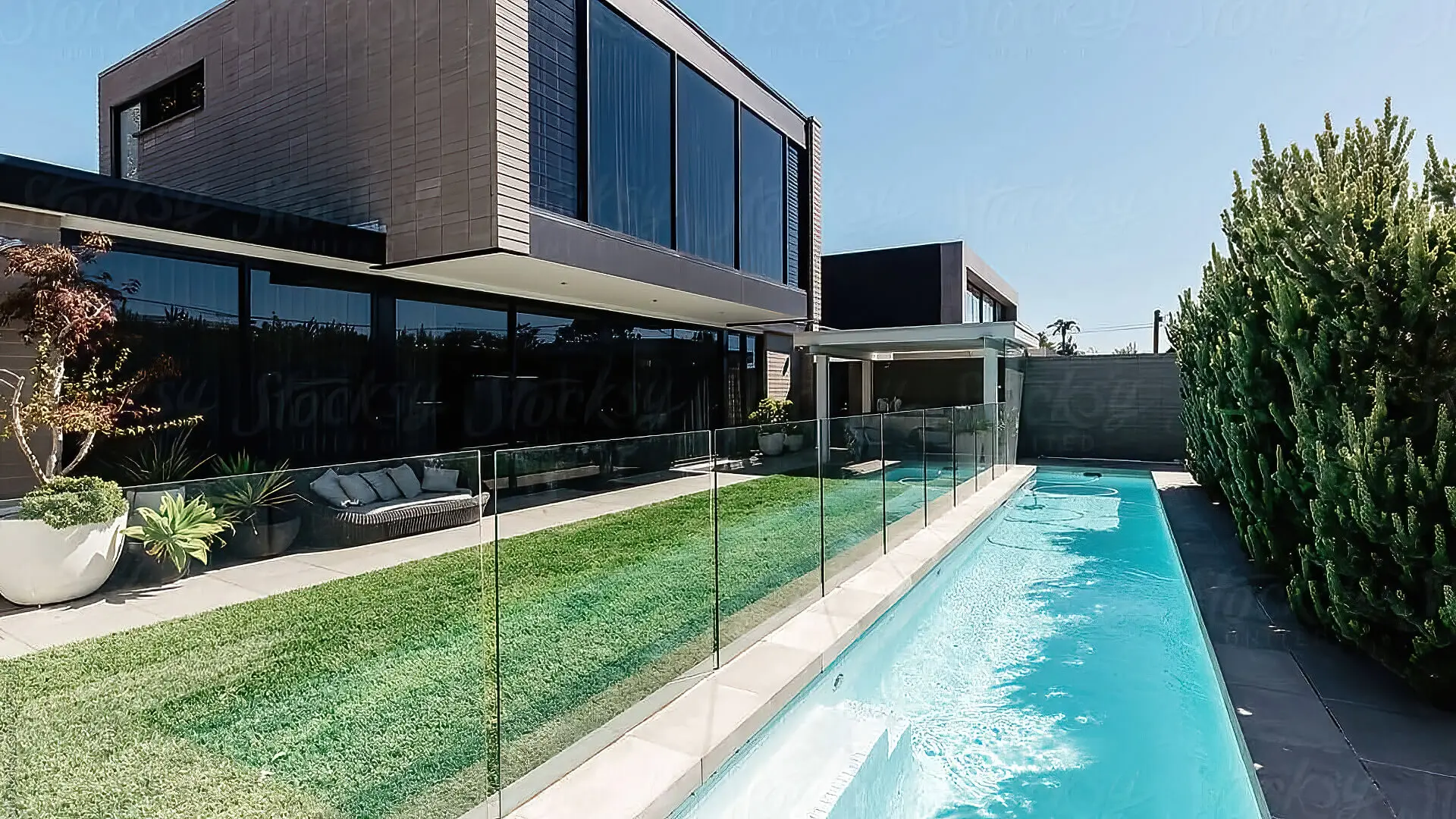 Ideally, domestic lap pools are at least 45 feet long, but designs had changed from when they were introduced in the Greek and Roman eras. So, in this guide, we'll discuss how to design the perfect lap swimming pool, so you can make the most of it while adding that oomph factor to your property!
How It Started
The Romans and Greeks began building such pools wherein they trained for the military and nautical games. The swimming pools were an integral part of the ancient gymnasiums, known as "palaestras." Most Roman emperors also owned private fish pools known as "piscinas."
However, the late Cleo Baldon was the first to introduce lap swimming pools in California in the 1970s. She later popularised her designs in a book, "Reflections on the Pool: California Designs for Swimming," which she co-authored with her husband. Her designs eventually transformed the fitness scene all over the world.
Interestingly, the irrigation trenches between orchards are what inspired her lap swimming pool design. She aimed to create narrow swimming pools for athletic swimmers to swim comfortably and practice strokes. Hence, her initial designs were 8–9 feet wide and 45 feet long.
Types Of Lap Pools
Due to the design constraints of a lap swimming pool, you don't get much flexibility in style. Most builders recommend offsetting entry steps or narrow internal steps for the entryway.
Depending on your preferences, you can choose acrylic sheets, vinyl, or concrete pools as the material. You can also select between a chlorinated pool and a saltwater pool.
And in case you don't have enough space for a lap pool, you can consider a spool pool wherein one can swim against artificial currents.
Things To Consider For Designing The Perfect Lap Pool
Before you get into the nitty-gritty of design and equipment, you should keep some key points in mind while designing a lap pool in the backyard.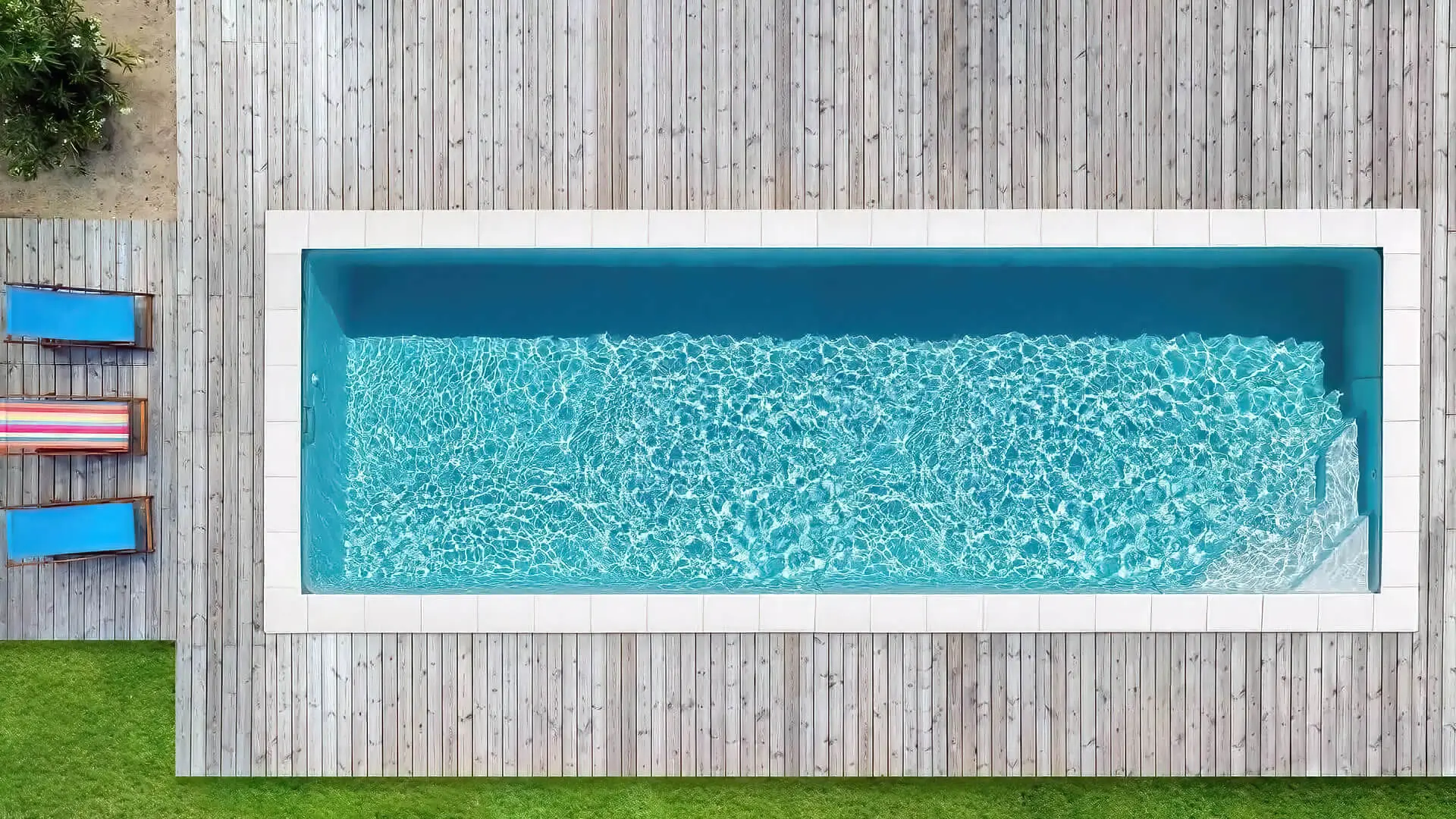 1. Dimensions
Although Baldon's design is ideal for a competitive swimmer, you don't have to adhere to her pool dimensions to the T; but a length of at least 45 feet is advisable.
According to the space available on your property, you can opt for something as long as 80 feet. The lap pool should be long enough for you to practice swimming without taking too many turns. Anything less than 45 feet will be a regular pool for casual use.
On the other hand, the width of the pool depends on the number of people using it at a time. If you are a solo swimmer, a 4-foot wide pool will suffice. However, if two or more people swim together, you might want the pool to be 8-10 feet wide.
Lastly, the depth of the pool should be at least 4 feet for the swimmer to tumble and turn for another lap quickly. But if you want to dive into the pool from one end, consider increasing the pool depth to 6 feet approximately.
2. Pool Cover
While indoor pools are great if you opt for all-year-round heating, they can get relatively expensive. Plus, you won't be able to enjoy the outdoor view, which we think is a must during the hotter summer months!
Investing in a pool outdoor cover will save you some unnecessary electricity expenses. You could also opt for a retractable polycarbonate dome to enjoy a covered pool's privacy and the serenity of an outdoor swim with a view.
3. Uses And Versatility
Although the main purpose of a lap pool is to act as a practice area for swimmers, it can serve multiple purposes if designed efficiently. For instance, you can add an integrated spa at one end, making the pool more versatile and enjoyable.
You could also add steps with a metal railing for easier and safer access to the pool.
4. Heating
There are different methods for heating a lap pool, and the one you choose depends on both personal preferences and the prevailing weather conditions. For example, you should opt for a heat pump if you wish to swim all year round. Conversely, solar heating will be suitable if you want to swim only during the summer.
5. Surrounding Area
While installing a lap pool in your own backyard, deck, terrace, etc., it is imperative to consider the material of the surroundings. You may require concrete paving, a completely tiled area, or a wooden surface around the pool to allow easy access, prevent waterlogging, etc.
Hence, a little planning beforehand will save you a lot of money, time, and effort that might go into maintenance and untimely repairs.
Installing A Lap Pool
As mentioned, you don't have much flexibility while designing a lap pool. Hence, for most lap pools, the installation process is the same.
The basic steps for installing a lap pool include excavation, adding pool pumps, and installing filters and skimmers. You may invest in some landscaping around the pool to enhance the area's overall look.
If you are experienced in building and construction, you could also check out a DIY lap pool kit. However, we believe in letting professionals do what they are best at. Plus, they can get council approvals, handle all the paperwork, get your pool constructed efficiently, and offer maintenance advice.
Maintaining A Lap Pool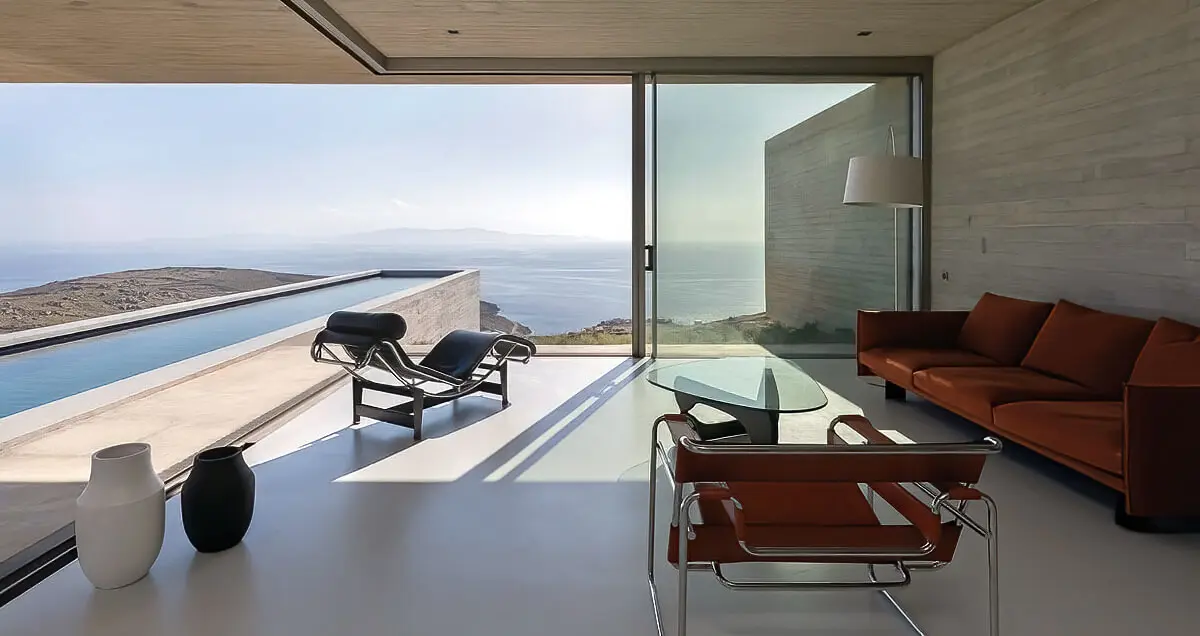 Contrary to popular belief, maintaining a lap pool is significantly more accessible and cheaper than other pools. Lap pools are mainly constructed for fitness purposes, so they usually do not have any add-ons like waterfalls. As a result, you won't spend a bomb on maintenance and repairs.
You could either use a hand vacuum, invest in a "robot" pool cleaner, or hire a pool cleaning service for cleaning.
Cost Of A Lap Pool
While a lap pool's width is narrower, the cost of installing it is similar to that of a traditional pool due to its length. However, the price may vary depending on the material of the pool. Note that a vinyl pool will be cheaper, while a concrete pool comes at a higher cost.
On top of that, if you opt for extra features like an attached hot tub or a wet wall with jets, the cost will increase accordingly.
Creating Your Dream Lap Pool
We've reached the end of this brief yet informative guide to designing the perfect lap pool. After going through the abovementioned factors, we hope you'll be able to better visualise your requirements and preferences and design a suitable lap pool.
The Pool Co are Sydney's leading pool builder, offering high-quality premium pools and spas. If you need assistance designing or installing a lap pool at your home, please call us!
Just remember to consider when you want to use the pool and how many people will be using the pool with you before getting started with the construction.