Have you always dreamt of adding a swimming pool to your property but couldn't because of the shortage of space? You're not alone!
The benefits of adding a swimming pool to your backyard are aplenty. Besides increasing the property's value, a swimming pool will offer you an intimate space where you can relax without worrying about a lack of privacy.
But not everyone is blessed with extra outdoor space; even if they have, the space isn't large enough to accommodate a swimming pool.
And let's be honest; you rarely see manufacturers willing to build swimming pool structures in small spaces. But the good news is that modern-day swimming pools come in a variety of shapes and sizes (square footage), meaning they fit both big and small backyards.
This guide will explore creative ways to design a swimming pool in small spaces, including narrow or awkwardly-shaped backyards.
Designing A Pool For Small Spaces: Tips & Tricks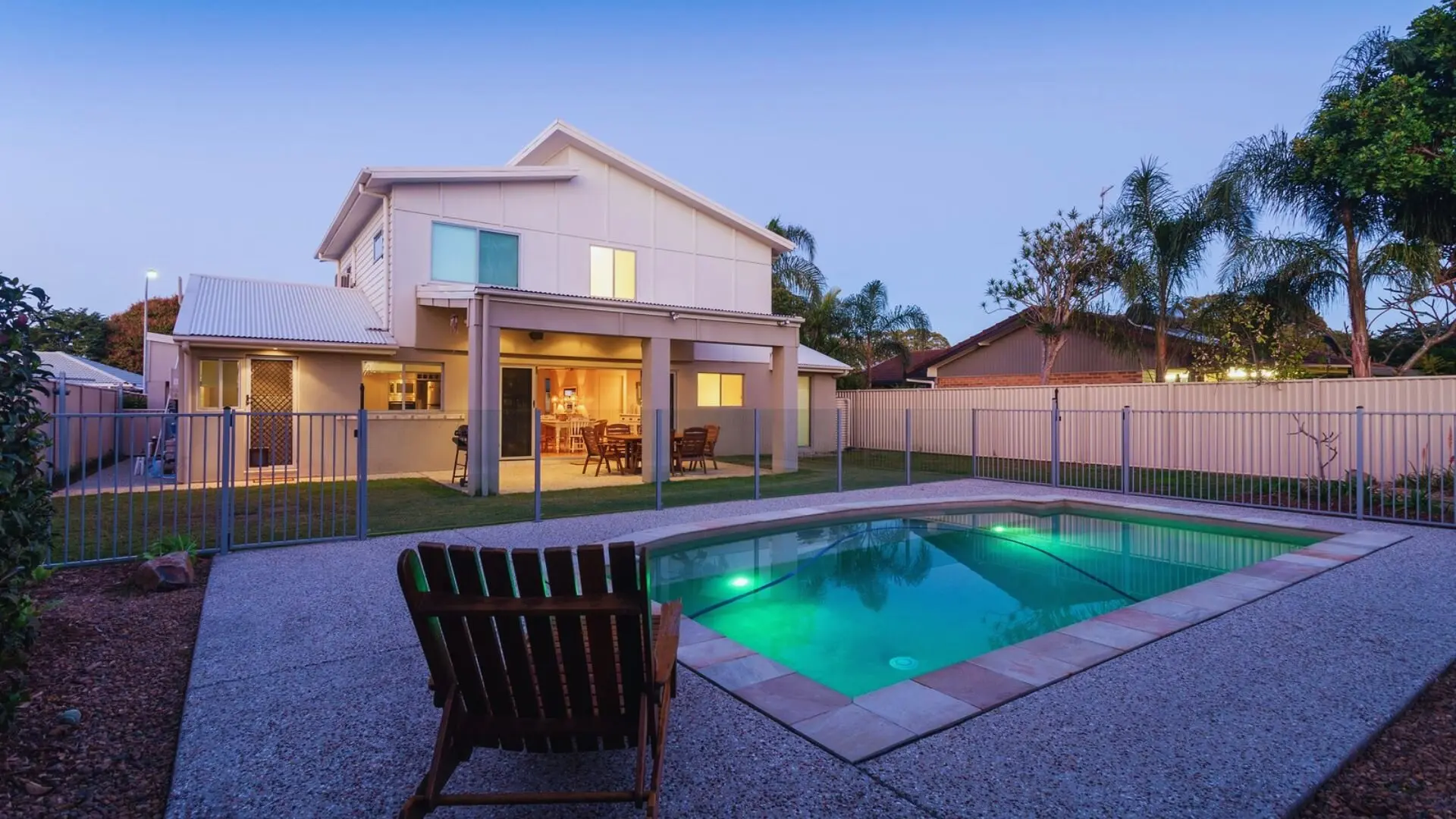 1. Planning And Design
Well-designed small pools can elevate the prestige of a property. And that's why planning and design is the most important factor one must consider when building a pool.
In regard to smaller pools, you must choose a design that blends with the landscape composition seamlessly. Regarding small pool ideas, going for small spa pools with rich and sophisticated designs will be the best bet.
Opt For Swimming Pools With Unique Shapes
For compact spaces, rectangular swimming pools won't be the right fit because they take up a lot of space. To ensure your small pool doesn't occupy the entire floor space of your backyard, going for a plunge pool or a long and narrow pool will be the best bet.
Besides echoing the styles, shapes and architectural design, such a backyard pool allows you to relax in a cosy space.
Whichever pool designs you go for– plunge pools, circular pools or out-of-ground pools, make sure it's lighter in colour. That's because light-coloured small backyard pools reflect sunlight while making them appear larger than they actually are.
2. Materials And Equipment
A. Materials
Obviously, you wouldn't want to go for pools that wear out quickly and must be revamped more often than not. Because the materials in swimming pools determine their longevity, you should choose them carefully.
Infinity pool, lap pool, or out-of-ground pool, whichever pool you opt for, choose materials that score high on durability and functionality without compromising aesthetics.
Here we've listed three popular materials you must consider when designing a pool in a tiny space.
I. Concrete
Concrete is a widely used material around the pool mainly because it's easy on the pockets. In addition to that, it's highly durable, as it's resistant to the effects of bad weather. However, it isn't as aesthetically pleasing as other materials, which would be undesirable for some.
II. Wood
Wood is an excellent material if your pool area is beside a small garden because it contributes to a warm and rustic feel.
Not only is wood resistant to weathering, but it also resists heat well, keeping the area around the pool cool. As exposure to high levels of moisture can damage wood, it mustn't be installed directly along the pool. Rather, small kiosks are constructed to enhance the natural appearance of the pool design.
One significant benefit of timber decking is that it is low-maintenance.
III. Tile Paver
Yet another common hardscaping material for private pools is tile paver due to its elegant look and weather-resistant properties.
Tile pavers are available in a wide variety of designs and colours and are easy to install. However, they require proper care, or weeds may start thriving, which would be troublesome.
Choose An Aesthetically Pleasing Yet Functional Material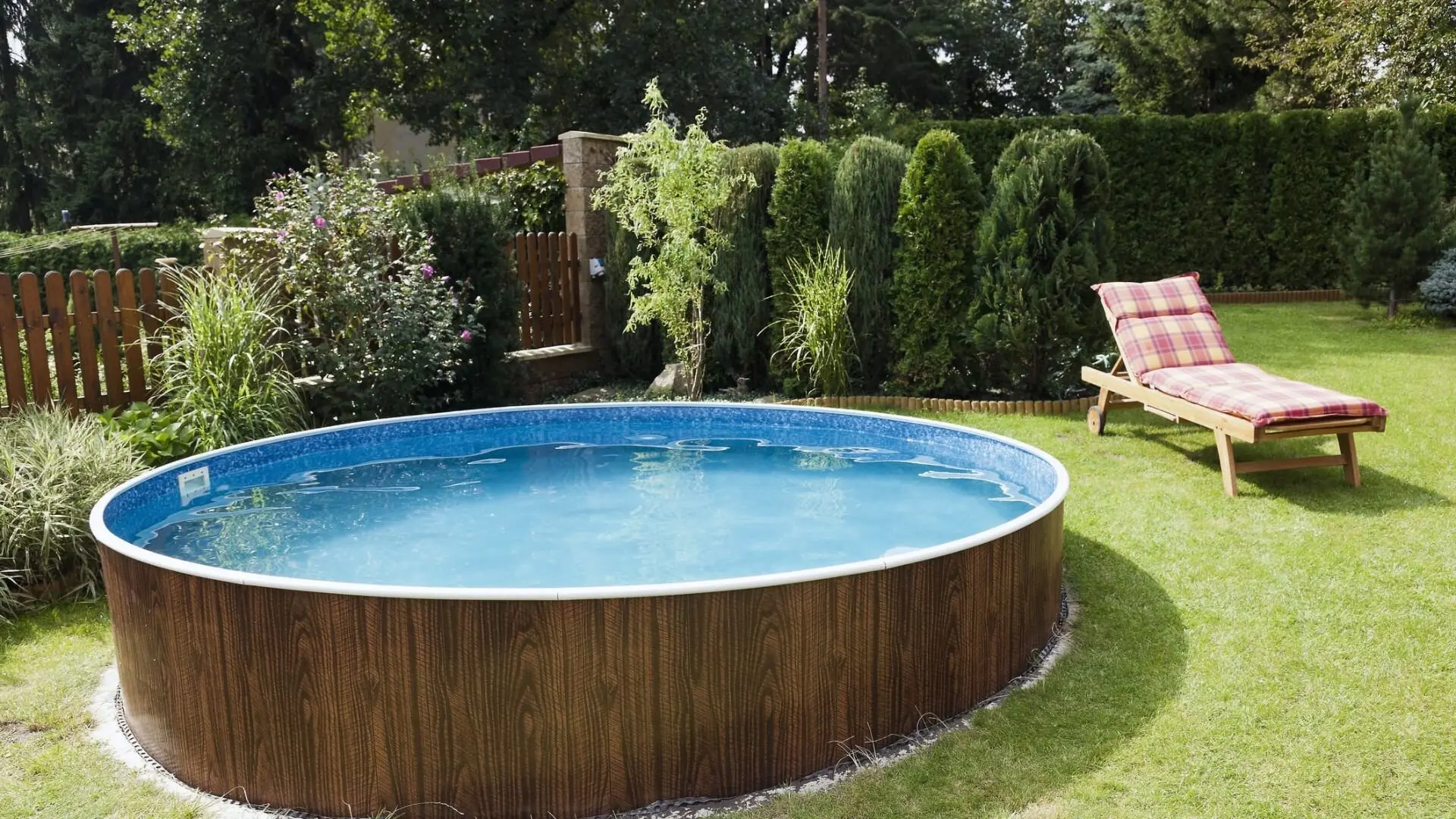 The combination of finishes you choose will make or break the appearance of your pool, even if you have a tiny pool in your backyard.
Since the area around the pool will be wet for the most part, opting for non-slipping hardscape material will keep you, your guests and family members safe from accidental slips and falls.
Smooth concrete, paver tiles and stones are increasingly popular in this regard. Additionally, these materials are highly durable, will withstand foot traffic, and support heavy furniture well.
B. Equipment
Pool vacuums
Pool pumps
Pool filters
Pool heaters
Chlorine generators
Chemical feeders
3. Installation And Maintenance
Quite simply, you should go for easy-to-install small backyard pools if you don't want to spend a few dollars extra on professional installation.
Above-ground small pools are fairly easy to assemble, which means seasoned DIYers can easily pull off the task. Even if you opt for professional installation, the cost of installing above-ground small pools is low.
In-ground– small pools or large pools– aren't easy to install because a lot of labour and hard work must be done before installing them. Professionals charge a hefty sum compared to above-ground pools for installing such pools.
A plunge pool, even without a swim jet system, is an excellent alternative to a traditional small swimming pool for compact spaces. But plunge pools require state-of-the-art pool equipment for professional installation.
A plunge pool will be the best bet if you're looking for a pool that doesn't require much maintenance.
5 Tips For Maintaining A Healthy Swimming Pool
Check pH levels regularly
Clean pool filters to ensure they aren't clogged
Brush the pool walls once a week to remove dirt and other particles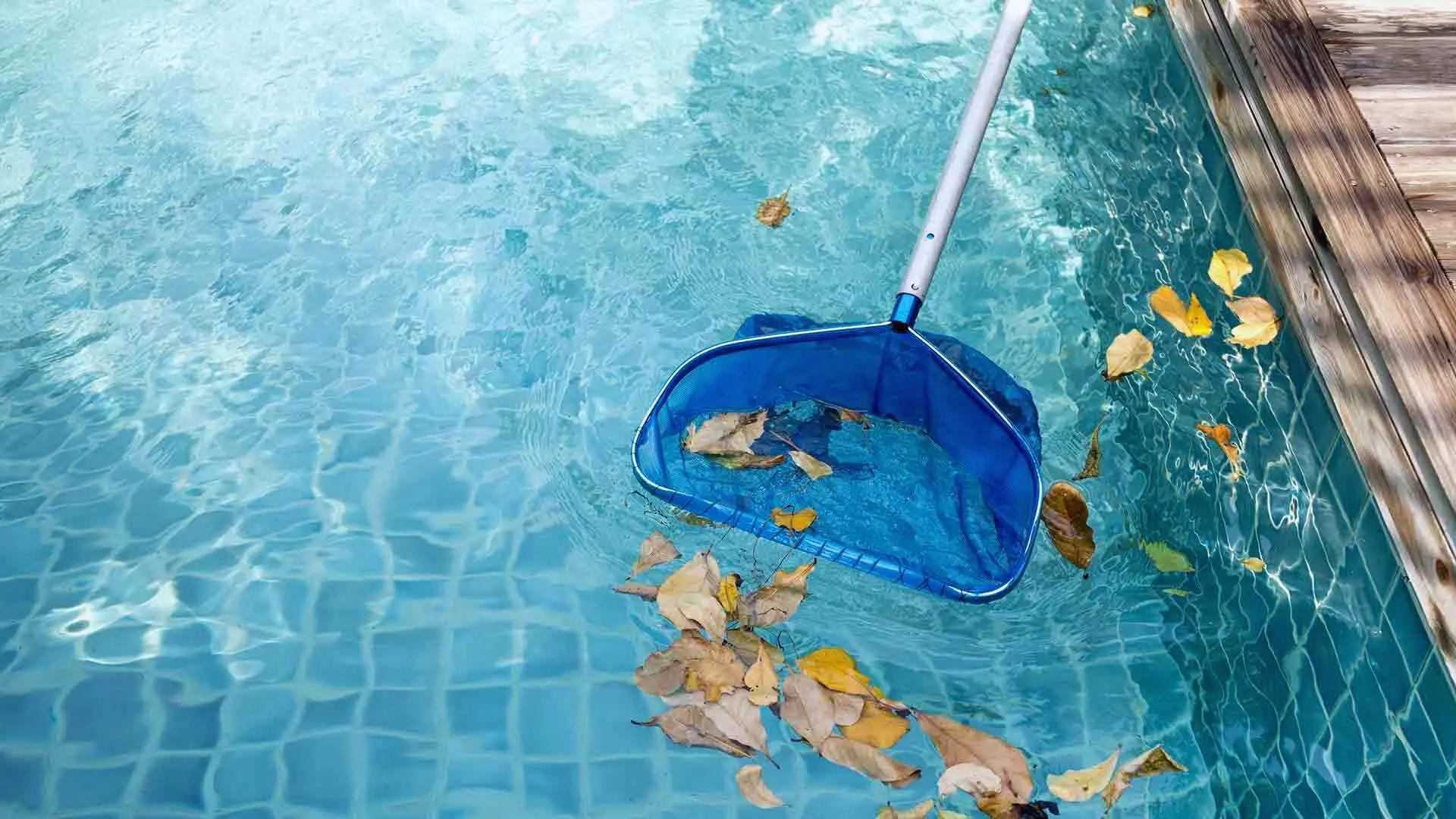 Creative Solutions For Designing A Pool In A Small Space
There you have it! Ingenious pool ideas for small spaces from the experts.
Contrary to what people say, integrating a pool into a small backyard is possible. Before you convert the garden shed into a pool house or order a customised pool for your backyard, it's important to prepare a budget.
Doing so will help you save money and ensure you choose the right structure for your home.
As installing a pool is quite a complex project, it's best to consult experts in this regard. Our professional Sydney pool builders at The Pool Co can help you design the perfect small pool for your space. Reach out to us to learn more!
Frequently Asked Questions
Q1. What design elements can make a small pool appear larger?
A pool surrounded by a pool fence, lush and thick palm trees or a geometric screen can make your small pool appear large.
Q2. How small can a pool be and still be functional?
Approximately 10 feet by 10 feet is considered a small yet functional pool. As far as depth is concerned, 3 feet is considered optimal for floating and soaking. But if you opt for a lap pool, anything up to or above 4 to 5 feet is ideal for swimming laps.
Nevertheless, the size of your small backyard pool will depend on the dimensions of your outdoor space.
Q3. What are some creative ideas for incorporating a small pool into my backyard design?
Here are three creative small backyard pool ideas:
Install a pool that doubles up as a water feature
Choose a raised pool that blends into the raised decking seamlessly
Extend the edge of the pool to the boundaries of the yard